About our prerequisite course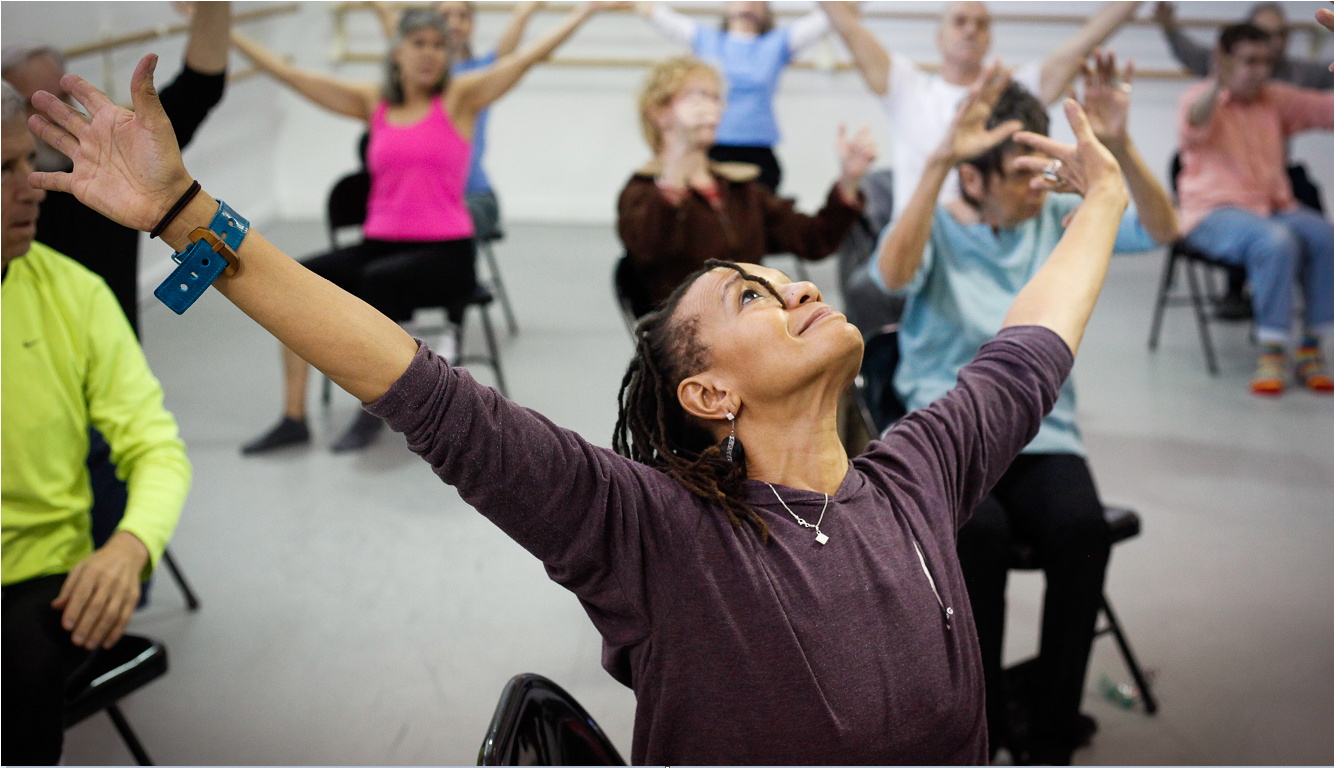 Self-directed, informative, fun
Self-directed, informative, fun
This eight-unit online course, developed by People Dancing, Dance for PD®, and Mark Morris Dance Group in association with the Dance for Parkinson's Network UK, provides dance practitioners and others with core foundational knowledge about the safe, effective, and creative delivery of dance sessions for people with Parkinson's.
This course prepares dance practitioners for the practical, in-person introductory and advanced workshops that constitute the primary components of a comprehensive training programme offered by partner organisations around the world.
This eight-unit programme, including online assessment, is available for purchase online, at a standard price of £65 (approximately US $100) or at a preferential rate of £55 (approximately US $85) for members of Dance for PD® or People Dancing.
Please allow 7-10 working days to receive an email with your access code once you have successfully purchased this item.
How long will the course take?
Each of the eight modules takes approximately 1 hour to complete. The post-course assessment takes 1-2 hours to complete.
How do I know if I pass the assessment?
Each assessment is marked by a qualified assessor in the UK. It can take 3-4 weeks to receive your results. A passing mark is 70%.
Do I need to wait for my result before taking a workshop?
No. If you've applied for the workshop recently, or the grading process is taking longer than usual, you are welcome to proceed with your workshop before you receive your grade.
What if I run into technical issues?
You can reach out to us any time and we'll be glad to provide support.
Is the course offered in any languages other than English?
At the moment, the course is offered in English and Simplified Chinese. We can provide annotated written modules in Spanish, French and Japanese upon request.