Dance for PD 20th Anniversary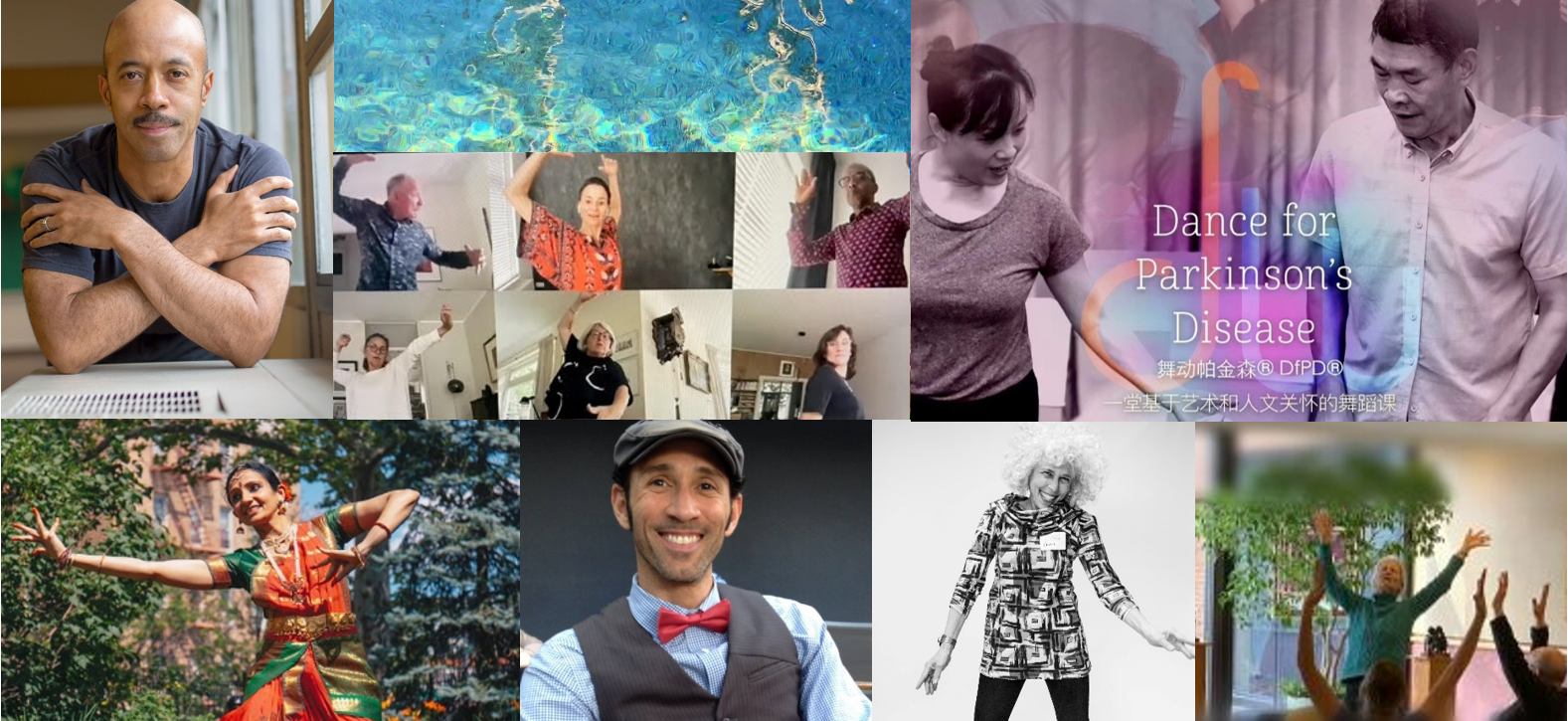 Year-long celebration and exploration
To celebrate 20 years of innovative community programming, Dance for PD® hosted free classes, discussions, screenings and a 24-hour Community Festival to highlight the diversity and breadth of our work.
Our 20th anniversary year featured three main strands: a celebratory class and community discussion with Dance for PD founding teachers, a Global Voices series that invited teaching artists to explore dance styles from around the world, and a festival that offered more than 100 classes, panel discussions and screenings for a global audience of 1000+.
Highlights from the year-long celebration are shared below.
20th Anniversary Class and Discussion
On the day our Dance for PD program started 20 years ago, we hosted an online celebration class taught by founding teachers David Leventhal and Misty Owens, with a special appearance by John Heginbotham. The class featured an introduction by co-founder Olie Westheimer and was followed by a live Q&A.
Global Voices Series
Our Global Voices Series, a highlight of Dance for PD's 20th Anniversary season, aimed to provide a platform through which teaching artists share and explore dance forms from around the world.
Highlights from the Dance for PD Community Festival
This representative collection of sessions reveals the breadth and depth of Dance for PD's global network.