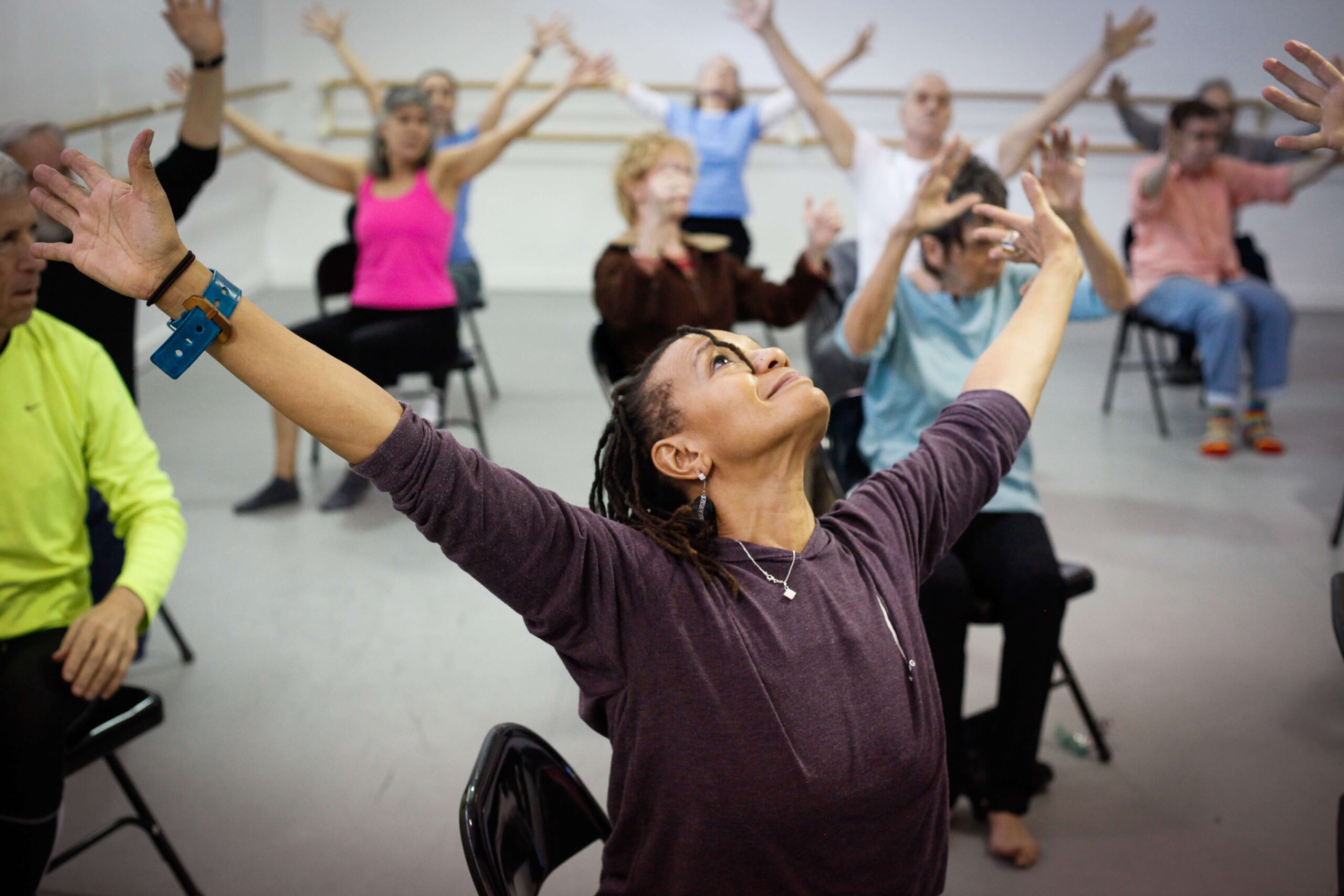 In Person
Classes taught by trained Mark Morris Dance Group teaching artists are available free of charge throughout New York City. Dance for PD®-trained instructors offer classes based on our program in more than 300 communities around the world.
View Classes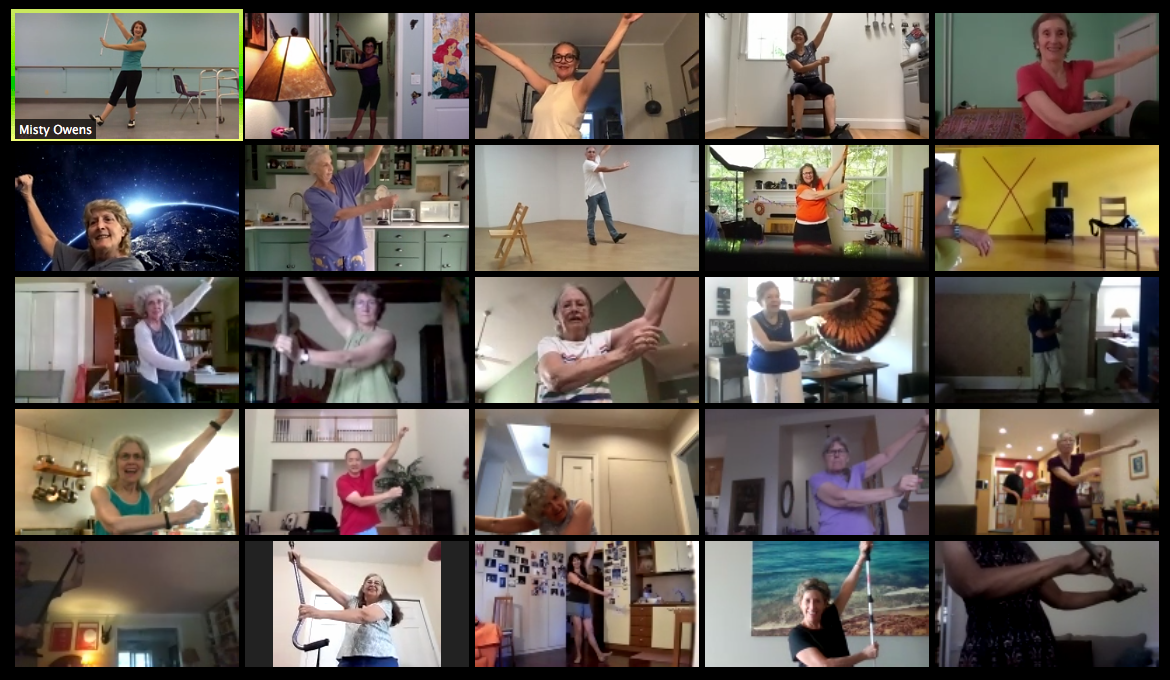 At Home
Our interactive Zoom classes, innovative At Home instructional videos, specially-produced music albums, and digital class library allow anyone to experience Dance for PD® at any time, in the comfort of home.
View Classes
Our Dance Style
In class, teaching artists integrate movement from a diverse variety of dance and movement styles, including choreographic repertory, to engage participants' minds and bodies and create an enjoyable, social environment for artistic exploration.
Dance develops
strength, fluidity, flexibility, stamina, and balance.
Dance helps us
master skills through progressive training.
Dance is
a stimulating cognitive activity that connects mind to body.
Dance supports
social connections and a sense of belonging.
Dance harnesses
imagery, rhythm, and music in the service of intentional movement.
Through dance
we express stories and emotions through our bodies.
Dance sparks
creativity and develops problem-solving skills.
The essence of dance
is joy.
Three Simple Steps
Follow your teacher as best you can, but stay aware of your own comfort level and feel free to change anything that doesn't feel right. Pause or take a break, or skip to the next activity, whenever you choose. We recommend dancing barefoot or with socks if it's not too slippery. Jazz or ballet shoes work well too
Watch a sample activity or class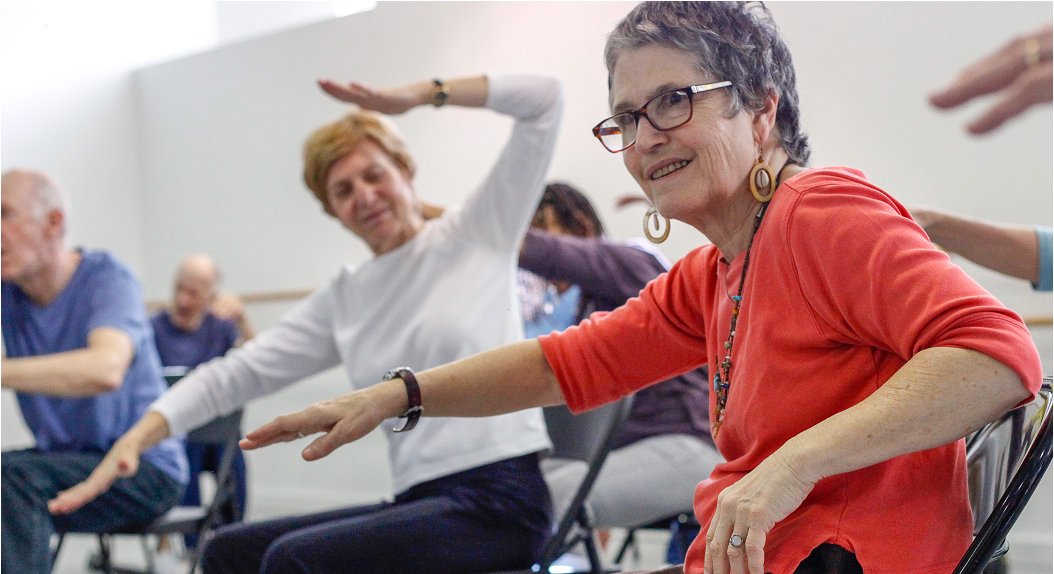 Hear From Our Community
Read stories from our dance members
Read Testimonials
Become a Member
Enjoy great benefits, discounts and resources
Join Us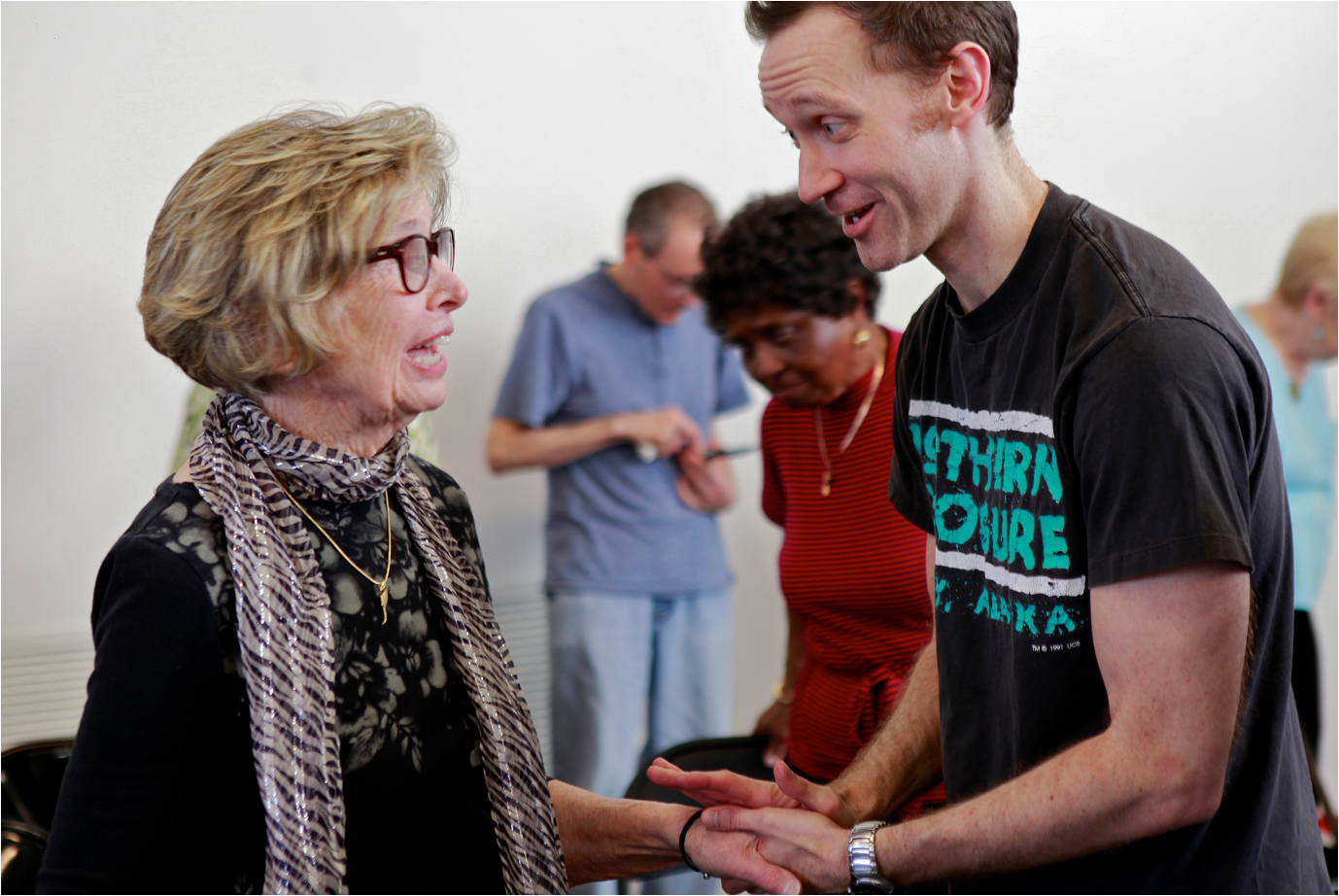 Contact Us
Have a question? Please reach out.
Contact us