Dance for PD en español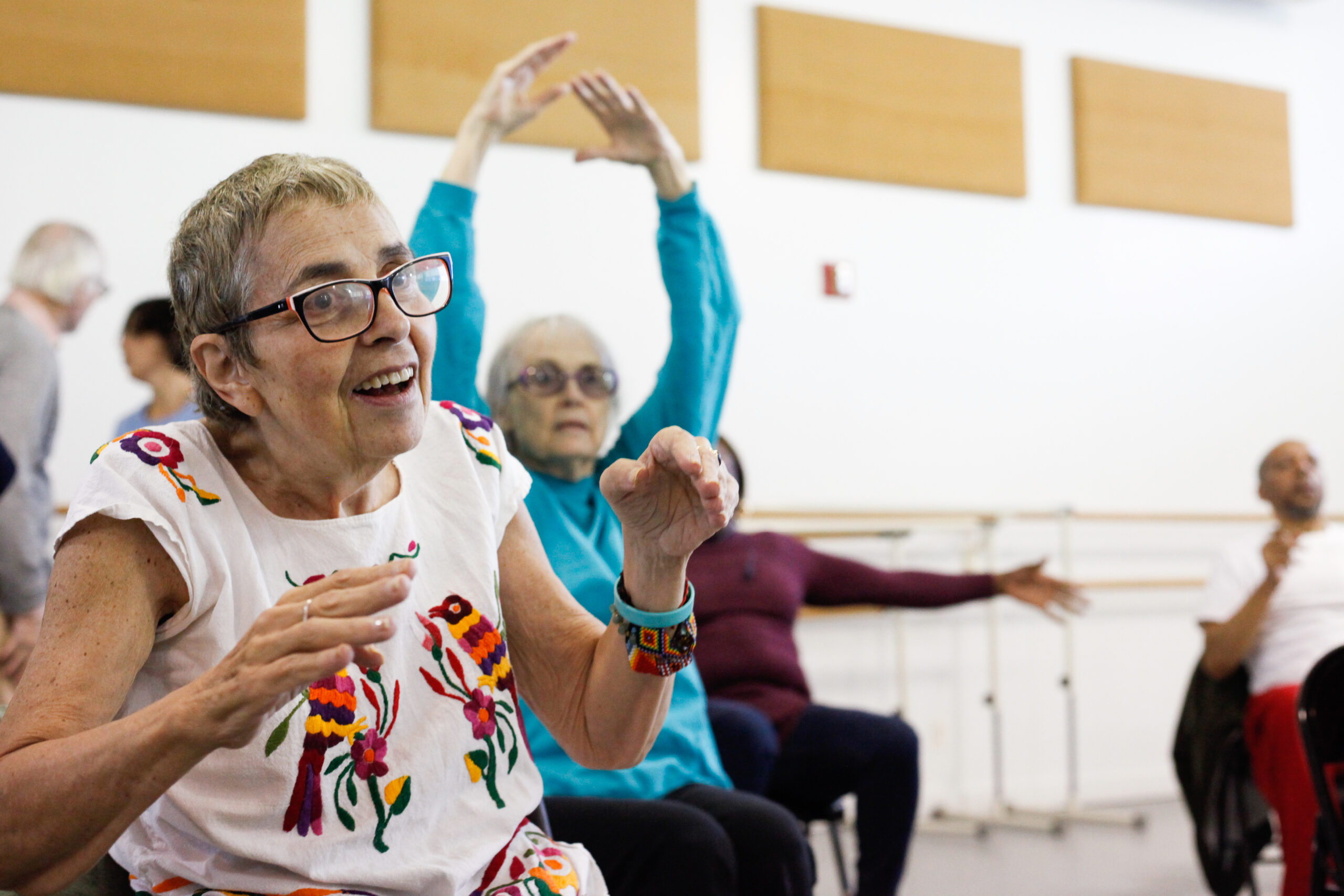 Dance for PD® (Danza para la enfermedad de Parkinson) - un programa del Mark Morris Dance Group (MMDG)
Tu perteneces aquí
Desde el 2001, el programa de Dance for PD® ha ofrecido clases especializadas de baile para las personas que viven con Parkinson, sus familias, amigos y cuidadores. En las clases, los participantes exploran el movimiento y la música de manera divertida, estimulante y creativa. Este galardonado programa global respaldado por investigaciones es apropiado para cualquier persona con Parkinson, en todos los niveles de habilidad y movilidad. No se requiere experiencia de baile. En sillas o de pie, los participantes explorarán elementos de diferentes estilos de baile desde la seguridad del hogar con música estimulante e inspiradora como guía.
The Dance for PD® teaching approach is based on the idea that professional dancers are movement experts whose knowledge is useful to people with Parkinson's. Dancers know stretching and strengthening muscles, balance and rhythm, and they know how dance focuses the mind, body, and emotion in movement.
Dance for PD® classes foster a safe and creative environment for all participants and their families, friends, and caregivers. Through an interactive method, students learn to improve awareness of aesthetics and grace while focusing on specific Parkinson's concerns such as balance, flexibility, coordination, gait, and depression. Artistic teachers introduce modern dance movement, musical theater, ballet, folk dance, tap dance, improvisation, and choreography.
Based in Brooklyn, New York, the program strives to cultivate relationships among arts, community, and PE support organizations, and aspires to replicate this acclaimed model in cities around the world. An affiliate network of programs offers ongoing classes in over 300 communities around the world, and new programs are always in development. A reciprocal relationship also allows participants to take local classes during visits to most cities that offer Dance for PD®.
To find a class near you, or to inquire about starting a class in your community, please call (646) 450-3373.
Dance for PD is committed to supporting our global community and encouraging people living with Parkinson's to continue dancing at a time when live classes are not available.
Click here for a recent article on Dance for PD in Spanish.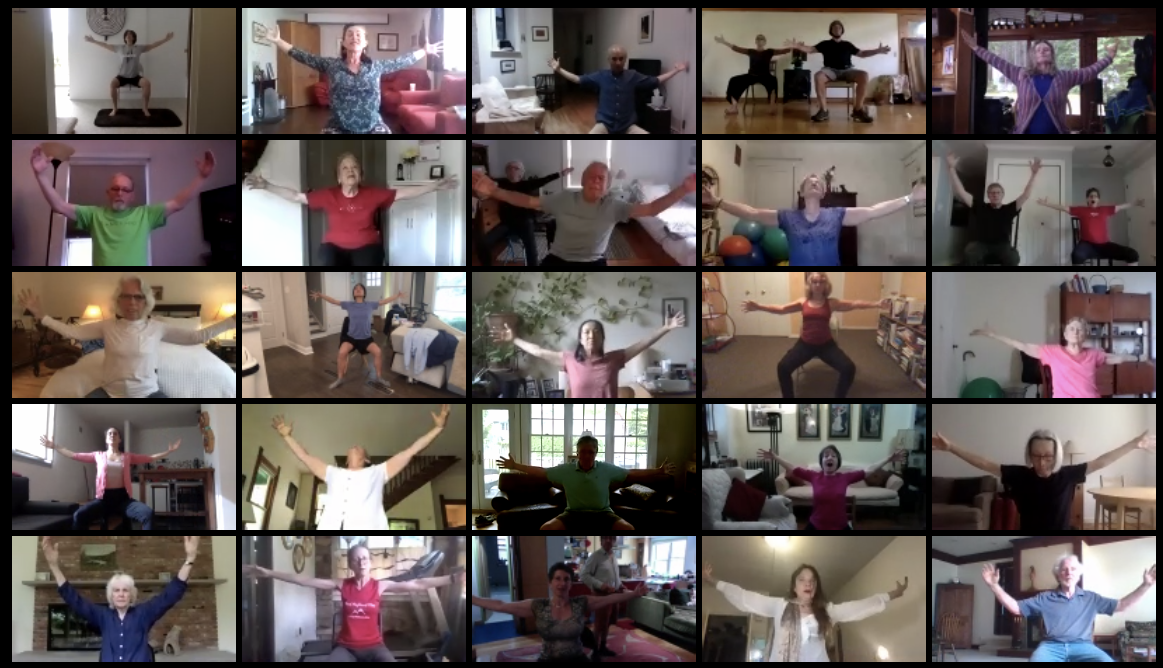 Dance for PD® via Zoom
Mark Morris Dance Group, en colaboración con el Muhammad Ali Parkinson Center at Barrow Neurological Institute le invita cordialmente a Danza para la enfermedad de Parkinson con Dance for PD®. Clases gratuitas en español en vivo via Zoom para personas con Parkinson, sus familias, amigos y cuidadores. Miércoles @ 1 pm ET.
Oprima aquí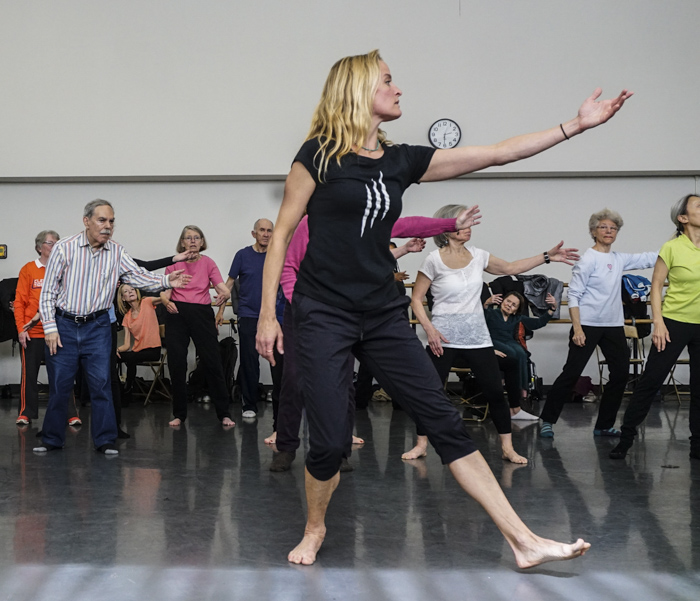 Libreria digital
Haga clic a continuación para ver una clase de muestra. Los miembros pueden acceder a nuestra biblioteca digital, que incluye más de 35 clases grabadas en español y te invita a bailar cuando te sea conveniente.
Oprima aquí
1.
La danza desarrolla fuerza, fluidez, flexibilidad, resistencia y equilibrio.
2.
La danza nos ayuda a dominar las habilidades a través del entrenamiento progresivo.
3.
La danza es una actividad cognitiva estimulante que conecta la mente con el cuerpo.
4.
La danza nos ayuda a forjar una conexión social y un sentido de pertenencia.
5.
La danza combina imágenes, ritmo y música al servicio del movimiento intencional.
6.
La danza nos ayuda a expresar historias y emociones a través de nuestros cuerpos.
7.
La danza despierta la creatividad y desarrolla habilidades para resolver problemas.
8.
La esencia del baile es la alegría.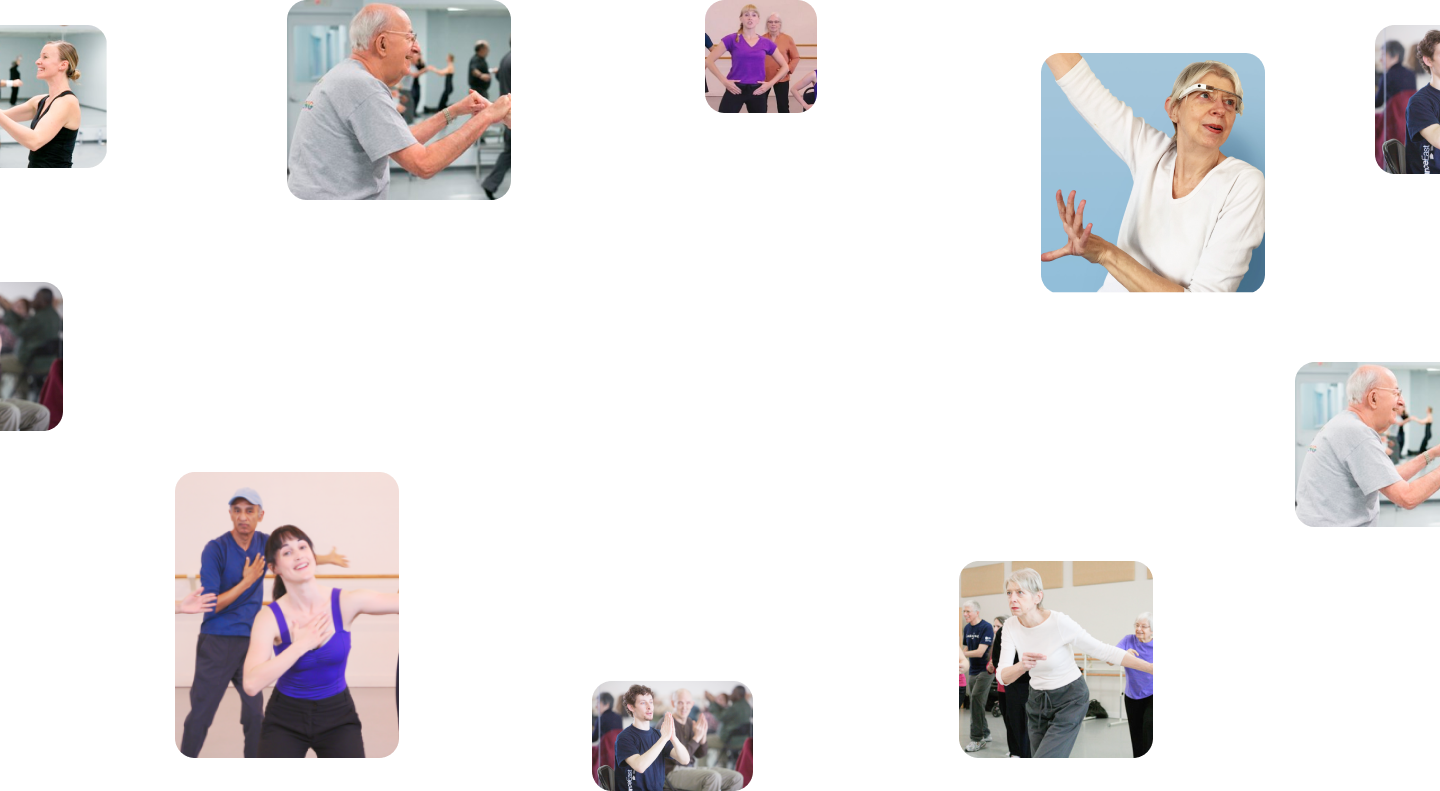 "Usando y enfocando el cuerpo como un instrumento"
–Joy E.
La danza requiere expresión, drama, movimiento y vivacidad.
Luanne W.
Uno de los programas más importantes para la enfermedad de Parkinson en el país
Mary Ellen Thibodeau, RN
Dance for PD®'s mission is to provide dance classes with live music to enrich the lives of people with Parkinson's, their families, friends, and caregivers in communities around the world through construction, maintenance, and training. from a network of qualified dance professionals.