You belong here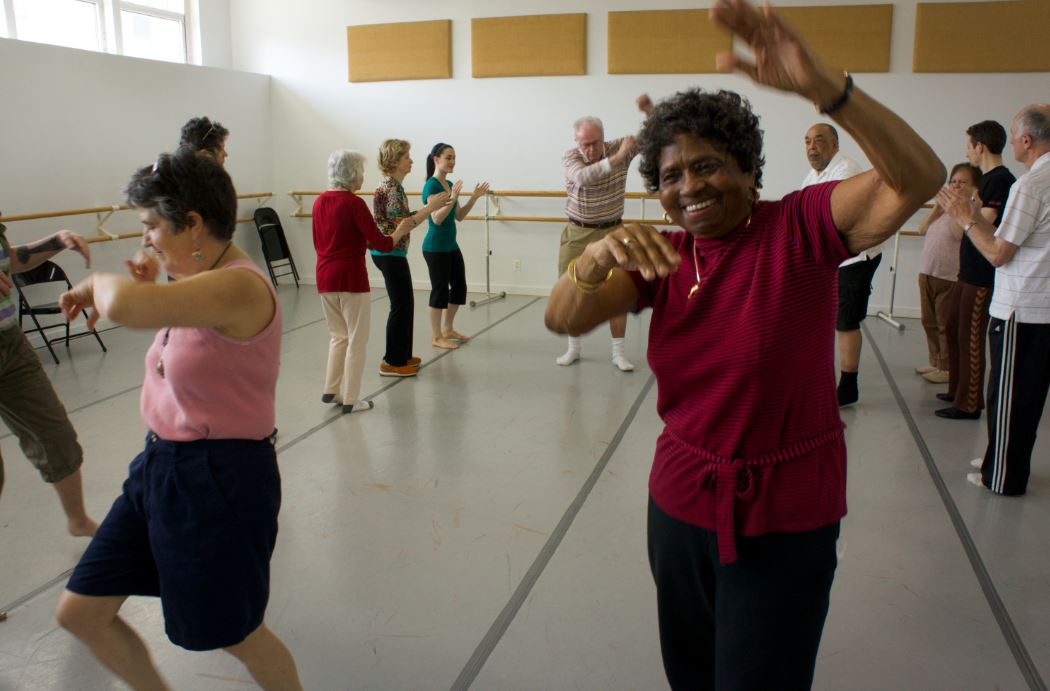 Start your Dance for PD experience here
Welcome to Dance for PD! We're so glad you've chosen to incorporate the joys and benefits of dancing into your life.
If you're joining us for the first time and haven't participated in any of our classes before, you're in the right place. This page is designed as an entry point for Dance for PD beginners – a place where you can 'get your feet wet' before participating in one of our live classes in the studio or on Zoom, or before launching into our comprehensive digital library available exclusively for members. Not a member yet? Join here.
Simple pointers to get started
1. There is no wrong way to dance
Follow your teacher as best you can, but stay aware of your own comfort level and feel free to change anything that doesn't feel right. You can do one movement, or slow things down. You can pause or take a break, or skip to the next activity, whenever you choose.
2. Use a video to start
One of the great things about learning on video is that you can pause the video and work out a move that's new or unfamiliar. Take the time you need to feel more comfortable with the movement.
3. Find the right chair
For the seated activities, find a comfortable chair that provides support but is not too soft. A kitchen or dining room chair is best (rather than a sofa).
4. Choose the right footwear
We recommend dancing barefoot or with socks if it's not too slippery. Jazz or ballet shoes work well too - anything that will allow you to articulate movements through your feet (you'll see what we mean in many of the videos).
Dance for PD At Home Samples
Drawn from our acclaimed At Home instructional series, these short activity videos provide a sampler of various styles and allow you to try different activities to get sense of our approach. You may use the index box in the upper left corner to scroll through the videos.
Movement Moments
Sometimes it's easier to start by dancing for a short period of time (15 minutes or so). This will allow your brain and body to adjust to the language the teachers are using to describe the movement and give you a chance to acclimate to dancing. Each video below offers a few activities to get you moving. You may use the index box in the upper left corner to scroll through the different videos.
Demo taster class
We've created this video, culled from our acclaimed At Home instructional series, as an introduction to a full class. Each activity is presented by one of our founding teachers and is filmed in a way that allows you to immerse yourself in the dancing experience. There's no pressure to do the full class in one seating, but it is designed as a complete hour-long movement experience.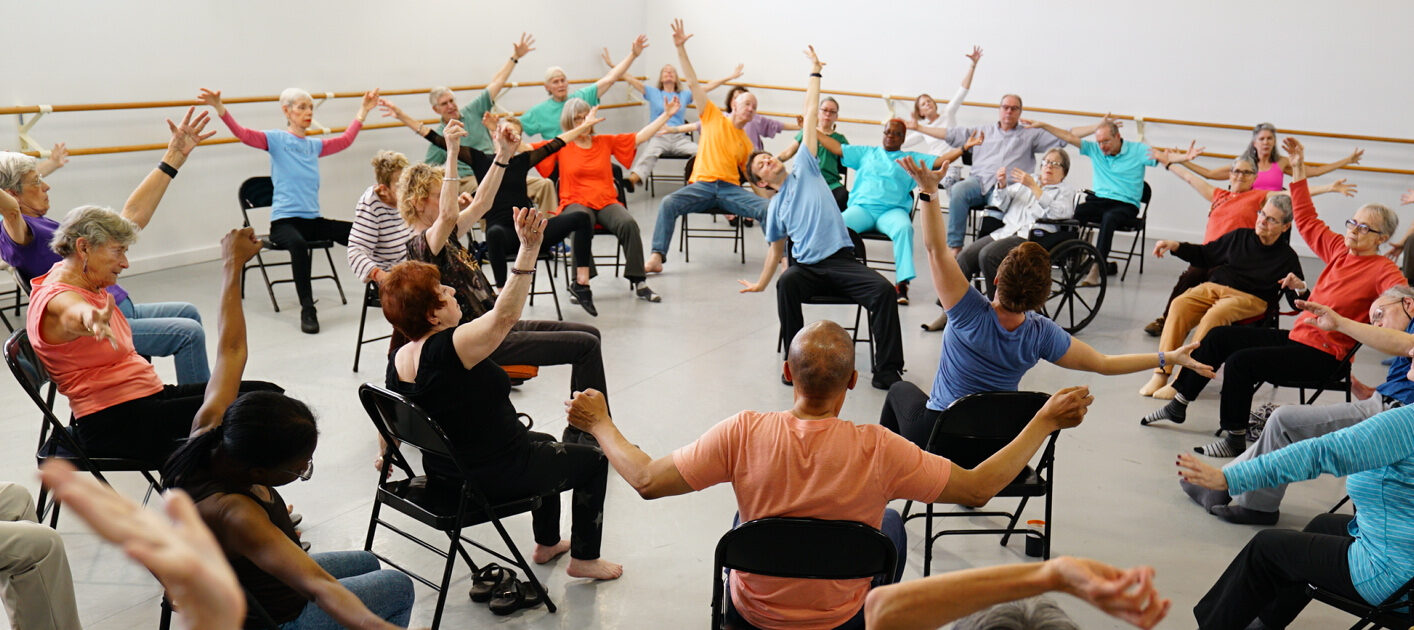 Find a class
Dance for PD offers classes in New York City and in more than 300 communities in 28 countries.
Take A Class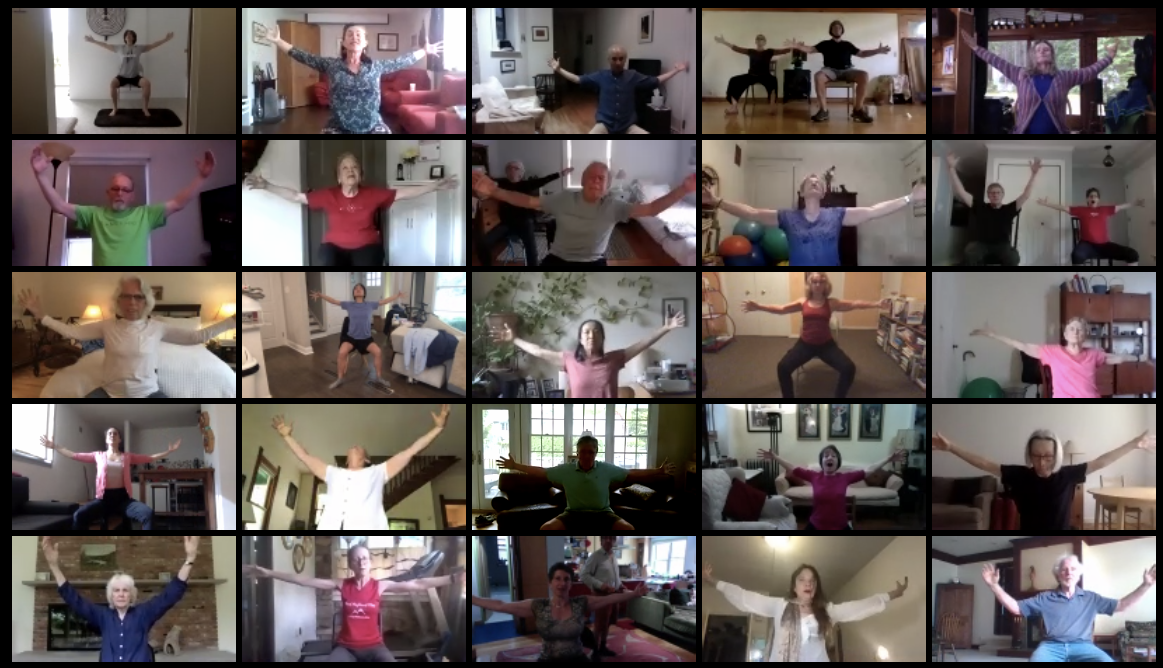 At home classes
Our Zoom classes challenge, stimulate and create community - all from the comfort at home.
Zoom Classes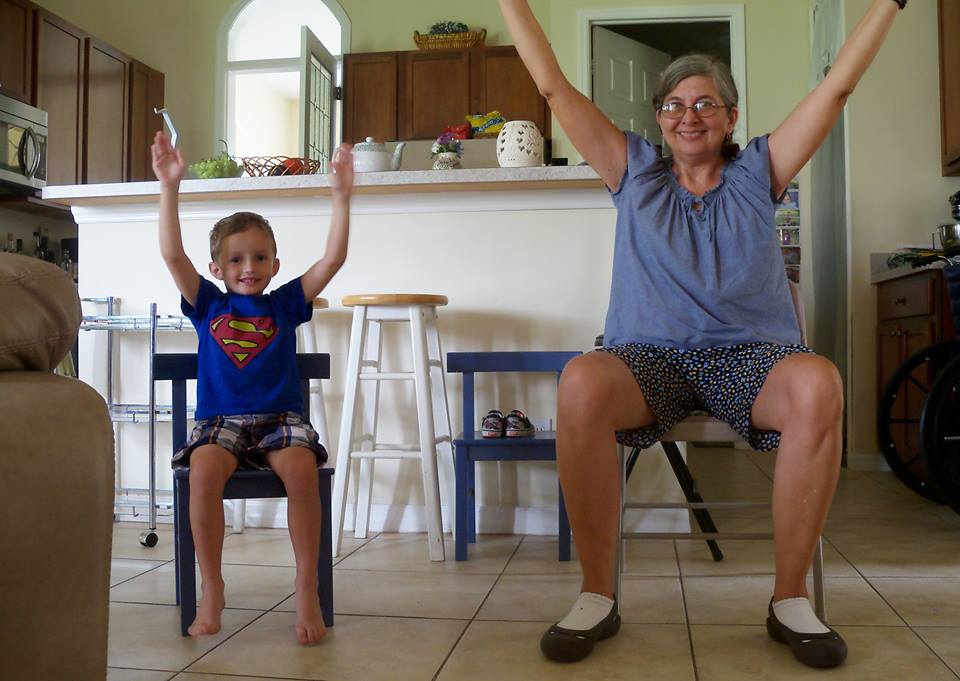 Dance when you want to
Our On Demand resources include At Home instructional videos and a digital library with 300+ classes
On Demand Classes