Resources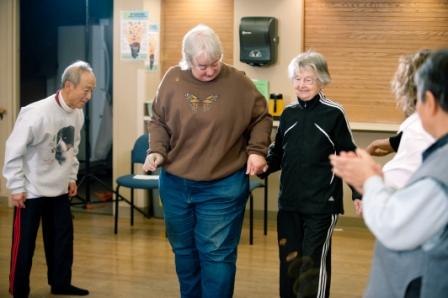 Why Dance for PD
The ten points below explain why dance is particularly beneficial for people with Parkinson's disease.
They are demonstrated in the "Why Dance for Parkinson's Disease?" DVD (click here).
Dance develops flexibility and instills confidence.
Dance is first and foremost a stimulating mental activity that connects mind to body.
Dance breaks isolation.
Dance invokes imagery in the service of graceful movement.
Dance focuses attention on eyes, ears and touch as tools to assist in movement and balance.
Dance increases awareness of where all parts of the body are in space.
Dance tells stories.
Dance sparks creativity.
The basis of dance is rhythm.
The essence of dance is joy.