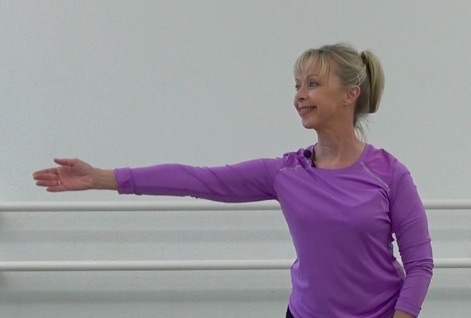 Pamela Lappen
Las Vegas, NV, USA
While a Professor of Dance at Santa Barbara City College, Pamela Lappen was recognized for her "eye for artistry and aesthetics," along with her "ability to smoothly execute projects," by Peggy Burt, Executive Director of the California State Summer School Arts Foundation. Through Burt's recommendation Pamela received an invitation from David Leventhal, Dance for PD® Founding Teacher and Program Director, to participate in the 2010 Dance for PD® teacher's training. In July 2019, Pamela was awarded her Dance for PD® certification and is honored to be affiliated with Dance for PD® at the highest level.
Relocating to Las Vegas, NV, Pamela's work with the Southern Nevada Parkinson's community has received support from the Nevada Arts Council, The National Endowment for the Arts, the Parkinson's Foundation, Medtronic, the Gateway Arts Foundation and Friends of Parkinson's.
Along with weekly Dance for PD® classes, in Southern NV, her dance for Parkinson's presentations have been seen at educational, wellness and medical symposiums at the Cleveland Clinic – Las Vegas, PMD Alliance, Parkinson's Place – Las Vegas, h2u – Mountain View Hospital and Friends of Parkinson's. In 2016, Pamela initiated the Dancing with Parkinson's – us project. The project was designed to give class participants an opportunity to share their PD creative dance experience with the community. Her PD dancers have participated and performed in educational presentations, dance videos, and lecture demonstrations, such as: When Parkinson's Knocks on Your Door, The Dancing with Parkinson's Nevada Video Project, The Crane Dance Project and PD and the Creative Arts Experience.
Pamela's students thoroughly enjoy her Dance for PD® classes in Las Vegas. As one PD dancer shared, "The class is beneficial, because it takes me to a place of possibility, beauty, and grace on the dance floor and beyond – the experience is with me whenever/however I choose to be with it."
Lappen's diverse range of accomplishments and education, in dance and the performance arts, has been beneficial in the development of the Las Vegas dance for Parkinson's program. Upon graduating, with a B.F.A., from the University of WI – Milwaukee, Pamela was honored to receive an invitation to participate in the Harkness Ballet Professional Training Program, in NYC. While in NYC, Pamela professionally trained with many legendary and inspiring Ballet and Modern Dance teachers and choreographers. To name a few:
BALLET: Lawrence Rhodes, Marjorie Mussman, and David Howard
MODERN: Louis Falco, Lar Lubovitch, Paul Sanasardo, and Gus Solomons Jr.
Returning to Milwaukee, WI, Pamela accepted an invitation to become a company member with the Bauer Dance Ensemble and the dancing was seen as "Exhilarating, Eloquent, and Pure Perfection." Throughout Pamela's career as a professional dancer and performing artist, she has performed in Modern and Ballet works, Comedy Improvisation and even a commercial stint dancing, singing and playing her saxophone touring in a top-forty show band.
As an educator, Pamela has taught dance and choreographed for colleges and universities, professional dance schools, studios and high schools, such as: Santa Barbara City College, The University of CA –Los Angeles, The University WI – Milwaukee, Minnesota Dance Theatre, Nevada Ballet Theatre, Debbie Reynolds
Dance Studio, Beverly Hills and Hollywood High Schools and many more, where her students (novice to professional) have ranged from 3-90 years of age.
Making recognizable contributions in curriculum writing, the development of dance programs, directing community dance festivals and fund raising, over the years Pamela has taught classes in: Ballet, Contemporary Modern, Jazz Dance, Choreography, Aerial Fitness and now Dance for Parkinson's disease.
However, while pursuing her Master of Arts degree at UCLA, Pamela studied extensively with Dr. Judith Alter. It was Dr. Alter who gave her students the intellectual space to question arts and education. Alter inspired mental flexibility and higher thinking, as her students discovered the importance of the written word in dance as art in education. Dr. Alter reminded her students to teach, as you would want to be taught, not how you were taught. Pamela gives special thanks to Dr. Alter who mentally prepared her to become a thoughtful, effective and creative Dance for PD® teacher.