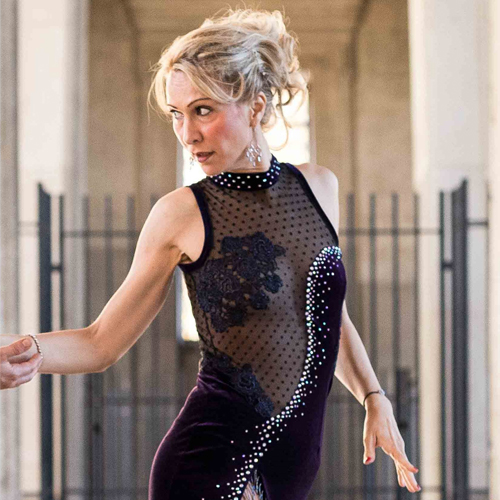 Eleni Doulianaki
Athens, Greece
Eleni Doulianaki, Dr.med is a pediatrician and teacher in the field of inclusion tango and tango therapy for people with neurological problems, limited abilities and people with Parkinson's.
In 2018 she completed the 'Tango teacher training' with Melina Sedo and Detlef Engel in the Tangokombinat, Saarbrücken – Germany. In 2018 and 2019 she taught 'Tango Inclusive' in open work for the disabled in Evang.-Luth. Deanery District Munich (OBA). From 2019-2020 she trained as a qualified dance teacher for people with Parkinson's disease in the Dance for PD Method. She's also a qualified tango teacher for people with Parkinson's disease (Buenos Aires – Tango en la Salud).
Eleni's vision is to promote inclusion in the tango scene and to include people with disabilities among the tango students, in a joint lesson where everyone accepts and respects everyone.