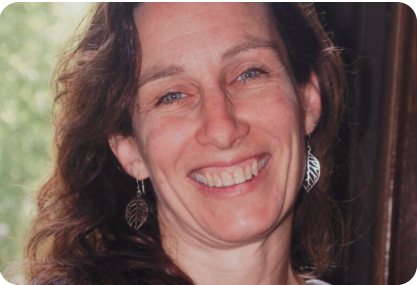 Dianna Daly
Gloucester, MA, USA
Dianna Daly grew up north of Boston, MA, in a household filled with music, art and dance. An art scholarship brought her to Skidmore College, NY, where she studied art and dance, graduating with honors in 1984. She returned to Boston and began a 30 year career in the performing arts while teaching and designing costumes for dance. She performed for The Boston Dance Project, Peter DiMuro and Associates and the Marcus Schulkind Dance Company and was the Outreach Coordinator and lead teacher for Boston Ballet's South End Dance Project. In 2001, she moved to Ireland for her husband's job in education and began teaching yoga and choreographing movement for musicals in secondary schools. She returned to her roots on the north shore of Boston in 2007, and began to teach seniors and perform in multi-age dance projects in Boston including Caitlin Corbett and Across the Ages Dance.
Her interest in teaching dance for Parkinson's started after working extensively with a client who had Parkinson's and seeing the wonderful benefits movement and dance had in her client's life. in 2012 she reconnected with former dance partner David Leventhal to study in the Dance for PD program and was honored to be Wertheimer Fellow. She has spent the past ten years collaborating with Keith and Linda Hall of Parkinson's Fitness to bring opportunities of art, music and movement to people with PD and their families in areas north of Boston.
Dianna's Balance in Motion classes throughout the North Shore of Massachusetts are offered free of charge through grants from the Parkinson's Foundation and the American Parkinson's Disease Association and through the continued support of Parkinson's Fitness. Dianna's other teaching includes Yoga and Meditation at Salem State University, yoga for seniors and adaptive dance in nursing homes and adult day care centers.