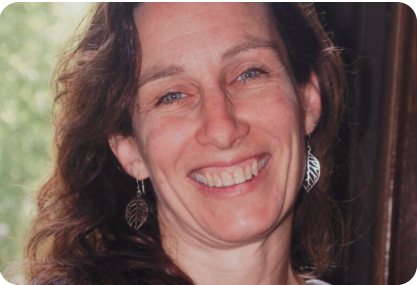 Dianna Daly
Gloucester, MA
Dianna Daly is a fine and performing artist and teacher who teaches yoga, art, movement and exercise for people with Parkinson's, and fall prevention programs for seniors. She is a Dance for PD Certified Teacher.
She is a graduate of Skidmore College and has danced for the Marcus Schulkind Dance Company, Performing Arts Ensemble, Boston Liturgical Dance Ensemble, Daniel McCusker Dance, Peter Dimuro and Caitlin Corbet Dance. She was the co-creator of C&DDesigns weaving tapestries on commission for individuals, galleries and corporations such as Raytheon. In 2001, she moved to Ireland for her husband's job in education and began teaching yoga and choreographing dance for musicals in secondary schools. She returned to her roots on the north shore of Boston in 2007, and continued to teach yoga and movement and perform in multi-age dance projects in Boston such as Caitlin Corbett and Across the Ages Dance. Her interest in teaching dance for Parkinson's started after working extensively with a client who had Parkinson's and seeing the wonderful benefits movement and dance had in her client's life. She has spent the past few years collaborated with organizations to bring opportunities of art, music and movement to the areas north of Boston.
She currently teaches a movement and exercise class for people with Parkinson's in Gloucester MA and is about to launch another movement class in Peabody MA.