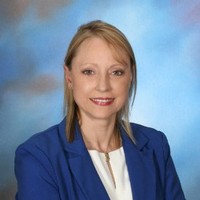 Cynthia Pegado
Buffalo, NY
Cynthia Cadwell Pegado earned a Bachelor of Fine Arts, cum laude, in dance from University of Cincinnati College Conservatory of Music while launching her professional career with Cincinnati Ballet. An international career of solo and corps de ballet roles in classical repertoire, neoclassical works, and original pieces by contemporary choreographers in a diverse array of styles, took her to stages across the world. Cynthia grew up dancing in the round for special needs audiences with Young Dancers' Workshop in Buffalo, NY, learning from an early age that she could help others through dance. At age 16, as principal dancer with Ken-Ton Ballet, she performed "Giselle" and other lead roles during her final two years of local training.
As a college dance major, Cynthia learned modern dance in Horton technique with Jimmy Truitte and received ballet coaching from Oleg Sabline and Freddie Franklin. With Scapino Ballet (Amsterdam, Netherlands), Ballet Royal de Wallonie (Charleroi, Belgium), Basler Ballet (Basel, Switzerland), and Companhia Nacional de Bailado (Lisbon, Portugal), Cynthia toured extensively throughout Europe, Sicily, China, Israel and Cuba.
After raising a family, her professional specialization integrates arts in healthcare with non-profit program management. Her work to enhance the lives of people living with incurable chronic disease encompasses public speaking, marketing and event planning and certification in disease management outreach, leading programs in movement, guided imagery, and relaxation techniques for pain and stress management. A board member and guest artist with Pick of the Crop Dance, Cynthia also enjoys performing with Buffalo Contact Improv Jam Performance Group throughout the year. A trained teaching artist in the Dance for PD® model, Cynthia launched her PDdance classes with three concurrent ten-week summer sessions in 2015, offering PDdancers in Buffalo a chance to dance three times a week. Partnering with National Parkinson Foundation of Western New York, all classes are offered for free.