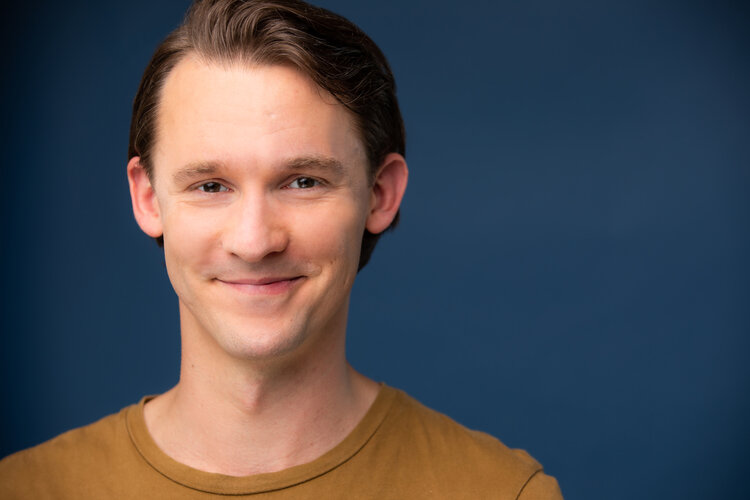 Brandon Cournay
Brooklyn, NY, USA
Originally from Walled Lake, MI, Brandon Cournay is a YPAD Certified, Brooklyn-based dancer, choreographer, teacher, and entrepreneur. He received his BFA from The Juilliard School and is currently the Executive Artistic Director of Dance Device Lab and a dancer with the Mark Morris Dance Group.
Brandon has performed in the Radio City Christmas Spectacular and with The Metropolitan Opera Ballet, Morphoses, New York Theatre Ballet, The Chase Brock Experience, Schoen Movement Company, Dance Heginbotham, and KEIGWIN + COMPANY (2010-2018). TV/Film/industrial credits include PBS' Great Performances, Musical Chairs (HBO), Puma, Sesame Street, and Target.
He has been an Associate Choreographer / Rehearsal Director for Larry Keigwin, Josh Prince, John Heginbotham, Chase Brock, Cherice Barton, and Sydney Skybetter. He has assisted on numerous creative projects in theatre, tv, film, and dance.
Brandon is a sought-after choreographer and educator, whose work has been commissioned by Works and Process at the Guggenheim and for music videos, stage productions, and universities nationwide.
He has a passion for teaching all ages, abilities, and communities. In addition to being a certified Dance for PD® teaching artist, he was humbled to teach throughout Africa with DanceMotion USA, an artistic cultural exchange program developed by the US State Department and produced by the Brooklyn Academy of Music.
As a guest teacher, lecturer, adjunct professor, and repetiteur he has worked with The Juilliard School, The Pennsylvania Ballet, UNCSA, Whim W'Him, Montclair State University, Marymount Manhattan College, Rutgers University, Barnard College, Cornish College, Southeast Missouri State University, and scores of universities, dance studios, and conventions. He is a mentor for the Teaching Artist Training Program at the Mark Morris Dance Center.
Brandon is the Founder and Executive Artistic Director of Dance Device Lab (DDL). DDL produces student-focused, interactive, and engaging events at dance studios nationwide. DDL's mission is to encourage creative thinking and risk-taking by creating a positive and encouraging space for young artists. All DDL events provide tools that are valuable to dancers as both artists and citizens that are transferable to both inside and outside of the studio. Using his career as inspiration and DDL as a vessel, Brandon bridges the gap between the concert and commercial