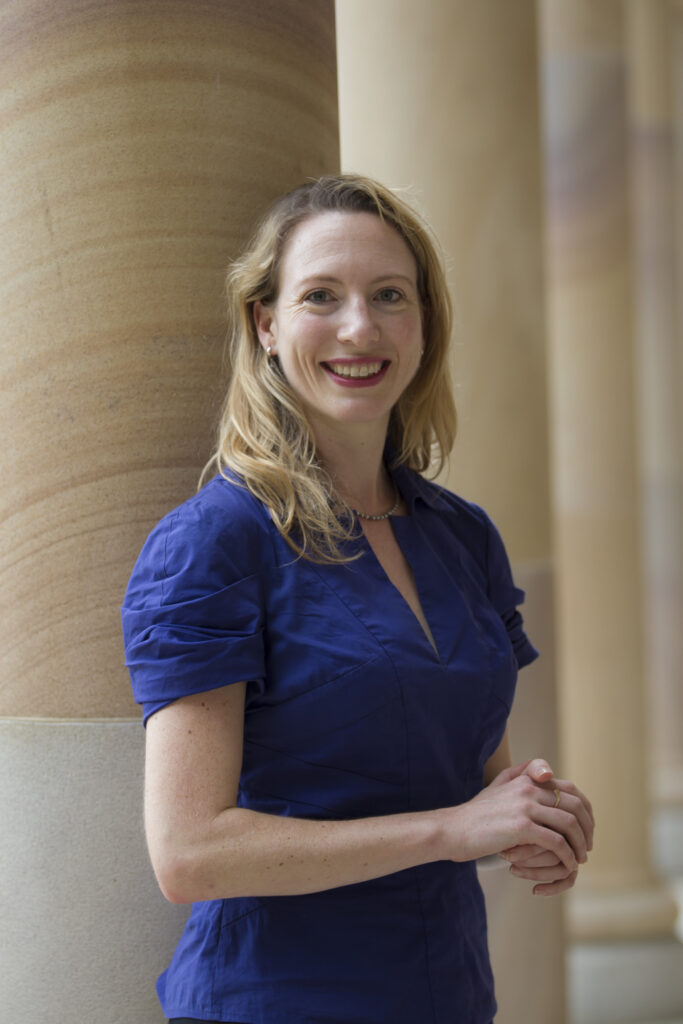 Erica Rose Jeffrey, PhD
Brisbane, Australia
Dr. Erica Rose Jeffrey co-founded the Dance for Parkinson's Australia program with David Leventhal in 2012. Erica Rose was inspired by the Dance for Parkinson's programs in New York and California at Berkeley Ballet Theatre and was instrumental in launching the Parkinson's Dance Project, Marin County's first Dance for Parkinson's program in 2010.
Dr Jeffrey believes in the power of movement connected to positive social change. Originally from Montana, she has worked as a performer, choreographer, educator and arts leader in the United States and internationally. The first Dance for PD® certified teaching artist in Australia, Erica Rose holds a PhD in Creative Industries focusing on Dance and Peacebuilding from Queensland University of Technology, a M.A. in International Relations-Peace and Conflict Studies from the University of Queensland, and B.S. degrees in Dance and Mediation and Conflict Resolution from Indiana University.
She is the Director of Dance for Parkinson's Australia working in Partnership with Dance for PD®, and has presented workshops with Queensland Ballet in Brisbane, the Sydney Opera House, The Australian Ballet, Ausdance, the Belconnen Arts Centre and other organizations throughout Australia. Working with Dance for PD®, she is supporting the expansion of training and class opportunities in China, Korea, Malaysia, New Zealand and Japan. She is also a co-Director of Peace and Conflict Studies Institute Australia, implementing and researching peacebuilding projects in the Asia and Pacific regions.