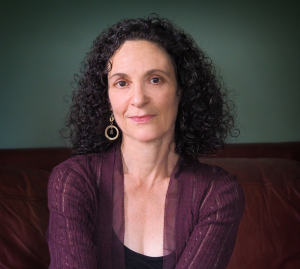 Sima Wolf
Musician
Sima Wolf is a composer, performer, and music instructor. With over 30 years experience in music composition, she welcomes the challenge of new projects and various genres.
Ms. Wolf has composed extensively for New Music, theater, dance, video, and mixed media performance venues. The Chambers Of Hemera (Woodwind Quintet No.1), written for the Borealis Wind Quintet, has been performed throughout the U.S. Her music has also been performed in New York with Composer's Concordance, Non Sequitur, Dia Arts Foundation, Son Of Lion Gamelan, DTW, La MaMa Theatre, Mabou Mines, St. Mark's Church in-the-Bowery, and Lincoln Center's Bruno Walter Auditorium. She is a recipient of the ASCAP Music Plus Award.
Sima has received commissions from the Fontenay Chamber Players, Downtown Chamber and Opera Players, Composer's Collaborative Inc., and the Turtle Island String Quartet, among others. For over a decade she scored films annually for the Wildlife Conservation Society's presentations at Avery Fisher Hall, as well as several nationally aired documentaries.
Ms. Wolf studied music composition with Terry Riley at Mills College (California), John Corigliano at Lehman College (New York) and Allen Shawn at Bennington College (Vermont), where she received her MFA. She received her teaching certificate for music education in Orff Schulwerk, studying with Denai Gagne at Bloomingdale School of Music (New York). Sima's classical piano studies include Goodwin Sammel (California), Alysoun Cheroff (New York), George Lopez and Christopher Lewis (Vermont). She also studied jazz piano with Ronnie Mathews, Art Lande, and Peggy Stern, among others. Sima Wolf currently teaches piano and composition.