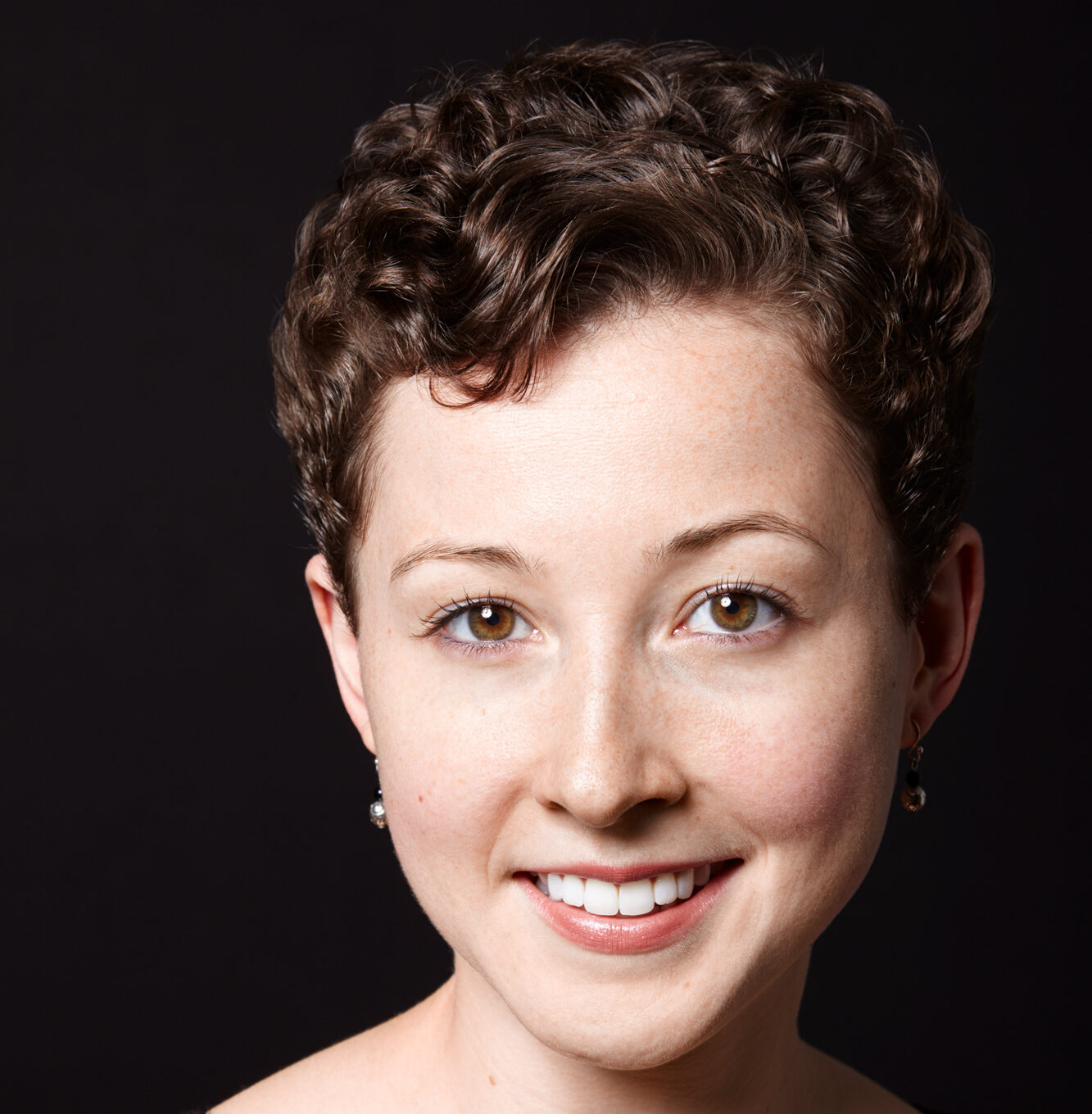 Macy Sullivan
Teaching artist
Macy Sullivan, from Camas, WA, is a New York City-based dancer, collaborator, and teaching artist. She works extensively with Caleb Teicher & Company as a dancer, rehearsal director, and dance editor and has also worked with Dance Heginbotham, Merce Cunningham Trust, The Chase Brock Experience, The Bang Group, and Pat Catterson. In 2017, she made her film debut in Alientologists (Dir. Tyler Rabinowitz) followed by SlowDancing/Trio A (Dir. David Michalek) and, mostly recently, Cunningham (Dir. Alla Kovgan). Since its 2013 premiere, she has performed annually as Peter in Works & Process' Peter & the Wolf with Isaac Mizrahi. Prior, she premiered the role of Marie in Chase Brock's The Nutcracker. Sullivan appeared in the off-Broadway production of Oklahoma! (Dir. Daniel Fish) as well as The Poor of New York (Dir. Tyne Rafaeli).
Sullivan began teaching classical ballet at The School of Oregon Ballet Theatre in 2005, and has since expanded her teaching practice alongside her artistic development, reaching an international audience and wider range of ages, abilities, genres, and communities. Most recently, she joined the inaugural faculty of 92Y's Gotta Swing! Young Leaders Series (offering in-school and virtual residencies to schools nationwide) and is helping to guide her colleagues' professional development. She is working on multiple education initiatives at New York City Center and continues to teach for both Together in Dance, which facilitates creative movement residencies in public schools, and Dance for PD®, which offers free dance classes to people with Parkinson's Disease. Sullivan shifted her primary teaching focus to these organizations after Dance Heginbotham's DanceMotion USA tour to Southeast Asia in 2016, before which she taught ballet, tap, and conditioning year-round at competitive dance studios in the tristate area. Her alma mater, The Juilliard School frequently hosts her as a guest speaker on dance-specific panels and continues to match her with student mentees through the Juilliard Mentoring Program. Past teaching engagements with The Juilliard-Nord Anglia Performing Arts Program, Cayman Arts Festival's Education in Motion, New York City Department of Education's Middle School Boot Camp, and Lincoln Center Kids! have all additionally involved varying degrees of directing, managing, serving as a liaison, and in some cases developing and launching inaugural programs. She is a two-time recipient of the Goldman Arts Enrichment Teaching Fellowship in partnership with Harlem School of the Arts and is grateful to Artists Striving to End Poverty and The New Orleans Project for eye-opening perspectives on how art can initiate change.
A three-time recipient of the Gluck Community Service Fellowship, which brings performing artists to New York City healthcare facilities, Sullivan first gained experience creating multidisciplinary work shortly after arriving in New York City and has been creating since then. In response to the pandemic, she received a Works & Process Artist Virtual Commission in 2020 and additionally made a self-reflective series of ten tiny solos. Years prior, she worked at the Center for Innovation in the Arts in 2018 to choreograph Double Stars (Dir. Helen Cespedes) and premiered her own multimedia work, Cubicle, in 2017. Her work with actors began in 2015 under the direction of Tyne Rafaeli for Classic Stage Company's A Midsummer Night's Dream and Keen Teens Festival's The Astonishing and Dangerous History of Mazefield the Frog. In 2012, she performed in ChamberFest's first interdisciplinary program at The Juilliard School following some of her earliest collaborations with jazz composers Kyle Athayde and Samora Pinderhughes.
At 15, Sullivan began directing children's rehearsals for Oregon Ballet Theatre's production of George Balanchine's The Nutcracker. In 2011, she assisted Josie Moseley in creating and setting work on the Martha Graham Dance Company, later appearing on PBS in an Oregon Art Beat documentary. In recent years, Sullivan has assisted other artists including Caleb Teicher, Michelle Dorrance, John Heginbotham, and Chase Brock in the creation and staging of works at Southern Methodist University, American Ballet Theatre, Dartmouth College, and Barnard College, respectively. Currently, she is the assistant director and member of the braintrust for SW!NG OUT by Joyce Theater Productions.
Sullivan's passion for dance grew through tap dancing first. She represented the United States of America in the World Tap Dance Championships in 2003, and was unanimously awarded the First Place Title. Soon after, she transferred her focus to studying ballet at The School of Oregon Ballet Theatre while also nurturing a professional interest in science, which she was thrilled to revisit in 2009 as an Artist in Residence at the American Psychological Association's Catalyst Project for emerging chemists. A recent member of the Lindy Hop community, she is thoroughly enjoying her current exploration of social dance as both a leader and follower.
Sullivan holds a BFA in Dance from The Juilliard School (Martha Hill Prize, John Erskine Prize, Choreographic Honors).