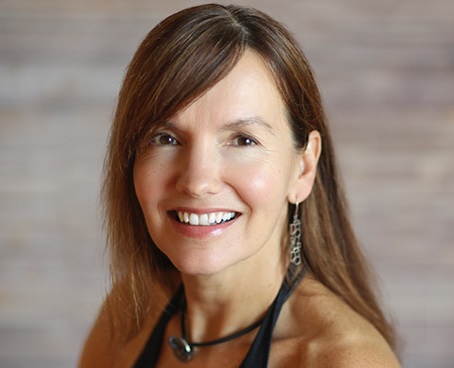 Susanne Liebich
Concord, MA, USA
Susanne Liebich took her first dance class at the age of 2. Through her teens, she studied ballet at the Boston Ballet School. Her dream was to become a ballerina, but her feet walked her down a different path. Even as she worked in finance and went onto to receive her MBA from BU, she continued to study modern jazz at studios in Boston and Cambridge. After her family moved to the Berkshires , she taught jazz dance for a local studio. Through volunteering at Jacob's Pillow she developed a love for choreography and all forms of movement. She founded a small repertory company called Aboutdance that performed twice at the InsideOut Theater at Jacob's Pillow.
In 2011, Susanne attended her first Dance for PD training, and has continued to enrich her practice with Advanced PD trainings and certifications in Nia (somatic movement) and Stott Pilates. Besides traditional dance and somatic movement, she has studied salsa, West African dance and ballroom dance. Using creative techniques from the Dance for PD model, she expanded her teaching practice to include healthy seniors, individuals with Alzheimer's, vets with PTS, and children with burns. Collaborating with neurologists from her sponsoring organization, Emerson Hospital, she designed a community workshop for individuals with Parkinson's that included self-care modalities such as Dance for PD and LSVT Big and Loud. She has presented workshops on Dance for PD at hospitals, wellness centers and senior organizations. One of her students was inspired by her teaching and donated his family foundation to Emerson Hospital to support scholarships to make Dance for PD classes available to all students regardless of income level.
Susanne's mission is to provide the joy of dance to her students. She guides them in creating magic and expression in their bodies. "My community of dancers inspires me every day to create beauty and artistry in life through movement."
Click here to see a recent performance of Susanne's Concord Dance for PD group.