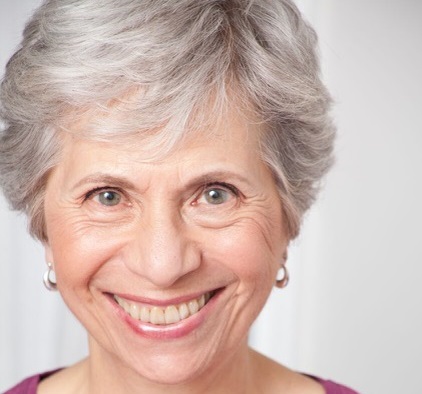 Judith Sachs
Philadelphia, PA, USA
Judith Sachs trained in the 1960s with Alvin Ailey (jazz), Arthur Mitchell (jazz), Deborah Jowitt (modern) and Carola Goya and Matteo (Bharata Natyam and Flamenco) and started her professional life at the Hartford Stage Company in 1969 and Café LaMama (1970). But she subsequently took a different course and moved onto healthcare writing and marketing until 2011, when, with 2 hip replacements, she decided to return to her dance career.
She has been part of the Parkinson's community in Philadelphia since that time, when she developed a patient information website for GE Healthcare on a test to determine the differences between Parkinson's and essential tremor and simultaneously became a Dance for Parkinson's teacher.
Her goal now, at 71, is to get everyone dancing, whether in a chair or across the floor.
In addition to teaching Dance for PD in Abington, she works through her own ANYONE CAN DANCE® program in residential facilities, senior centers and private homes with those who have never considered dance or remember it fondly from childhood. In addition, she is part of the CenterStage arts in medicine program at Penn State Hershey Cancer Institute, dancing with patients and caregivers in the infusion suites. Judith is a member of the Lifetime Arts teaching roster and was named Teaching Artist of the Month in November 2017. She won a 2015 Leeway Foundation Grant for her intergenerational dance project and a Leeway WOO grant for her work in cancer dance.