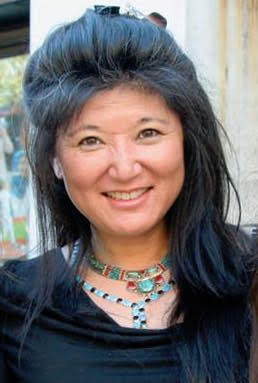 Claudine Naganuma
Oakland, CA
Claudine Naganuma co-founded the Dance for PD® program with David Leventhal and Herb Heinz of PD Active at Danspace in 2007. She is the director of dNaga dance company and created the PEACE Project in 2009 to explore finding personal peace through the lens of those living with Parkinson's disease. dNaga was filmed as part of Dave Iverson's documentary Capturing Grace and her choreography was performed at the World Parkinson Congress in 2016.
Naganuma holds a B.A. in English Literature, Creative Writing from Dominican College and an M.F.A. in Dance in Choreography and Performance from Mills College. Naganuma founded the GIRL Project in 2014 which offers dance and empowerment classes for 11 to 14 year old girls in East Oakland. She served as the Artistic Director of Asian American Dance Performances from 1992 – 2004 and was a founding member of the Asian Pacific Islander Cultural Center in San Francisco. She received a Young Presenters award from Jacob's Pillow and a Jack Loftis and Vibeke Strand Honorary Fellowship as a Djerassi Artist in Resident. In 1999 she was selected as an international exchange artist between the Hong Kong Fringe Club and the Yerba Buena Center for the Arts.
Naganuma serves as the director of Danspace where she teaches weekly Dance for PD® classes and offers an inter-generational class for people with Parkinson's and youth dancers. For more information, please visit www.dNaga.org.
Click here to read Claudine's article from In Dance.
Photo by Esperanza Urueña