Audio/Video Resources
Dance for PD is committed to supporting our global community and encouraging people living with Parkinson's to keep dancing during a time when live classes may not be available. Please click here to access our free Dance at Home resources.
---
Why Dance for Parkinson's Disease (2009) was produced by the Brooklyn Parkinson Group in association with the Mark Morris Dance Group to demonstrate the essential elements of the Dance for PD classes and investigate why dance classes may be particularly beneficial for people with PD. This excerpt is from a longer film, which won first place in the 2010 Society for the Arts in Healthcare's annual film festival.

---
Senior Correspondent Jacki Lyden reports on the Mark Morris Dance Group/Brooklyn Parkinson Group Dance for PD class for NPR's All Things Considered.


---
Dr. Daniel Glaser speaks about neuroscience and dance from Dance for PD professional development session, London, April 2010. Dr. Glaser is Head of Special Projects in public engagement at the Wellcome Trust. He comes from a neuroscience background, was the first 'Scientist in Residence' at the Institute of Contemporary Arts (ICA), has presented a television series for the BBC and co-chairs Café Scientifique at the Photographers' Gallery.


---
Gel ("Good Experience Live") is a conference and community, founded in 2003, exploring good experience in all its forms – in art, business, society, technology, and life. In this video clip, Olie Westheimer, the visionary behind Dance for PD, explains the thinking that led her to ask the Mark Morris Dance Group to offer dance classes for people with PD.

Olie Westheimer at Gel Health 2009 from Gel Conference on Vimeo.
---
In this Living Well Challenge webisode, Dance for PD's Program Director David Leventhal discusses the benefits of "Managing Parkinson's with the Mind of a Dancer" and invites viewers to experience the liberation and attitude shift that coincides with shedding the label "Person with Parkinson's" and adopting the new identity of "dancer." He further details how thinking and moving like a dancer logically applies to many aspects of living with Parkinson's.

Managing Parkinson's with the Mind of a Dancer from Davis Phinney Foundation on Vimeo.
---
In "My Father, My Brother and Me", a 2009 documentary for PBS Frontline, Emmy Award-winner Dave Iverson takes a personal approach to the medical, scientific and political issues surrounding Parkinson's. This film includes a segment about the Dance for PD program. In June 2012, Dave Iversone wrote an accompanying update entitled "Reasons for Hope."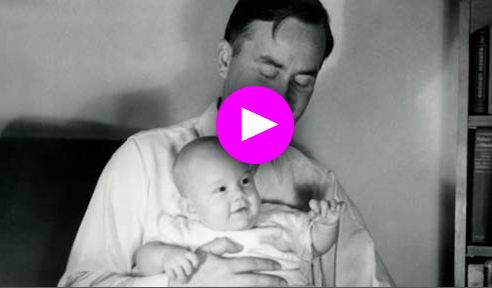 ---
Michael J. Fox called Capturing Grace "a poignant reflection on the strength and resiliency of the human spirit." Filmed over the course of a year, Dave Iverson's documentary explores the remarkable work of the Dance for PD® program and reveals the hopes, fears, and triumphs of this newly forged community as they work together to create a unique, life-changing performance. Iverson and Dance for PD® Program Director David Leventhal spoke with Aspen Arts Program director Damian Woetzel for a post-screening conversation at Washington DC's Landmark E Street Theatre.
---
Best-selling author and strategist Robin Peter Zander interviews Dance for PD Program Director David Leventhal, who what he's learned about learning from his years of teaching people with Parkinson's around the world. By applying an unusual approach to teaching, David's classes and the of thousands that are now taught annually – provide people with Parkinson Disease a new identity – that of dancer, instead of just patient. Zander explores why so many have found Dance for PD effective and how the ideas can be applied to other disciplines.
Click here to listen to the Podcast.
---
A project of the Luminato Festival's Education and Outreach Program in collaboration with the Mark Morris Dance Group and the Toronto Dancing with Parkinson's group. A select team of youth filmmakers worked with multidisciplinary artist and filmmaker Ella Cooper to investigate the transformative power of dance. In the months leading up to the Luminato Festival, dancers and teachers from Mark Morris Dance Group's ground-breaking Dance for PD® program, collaborated with the Toronto Dancing with Parkinson's group and local elementary school students from Nelson Mandela Park PS and Winchester PS to create L'Allegro Movement Project..
Extensive additional audio and video materials are available to Dance for PD Members. To join as a member, please click here.