Feature Articles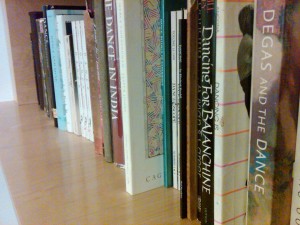 Selected articles written by or interviews featuring participants, teachers or founders of the Dance for PD® program.
Dance
Joy Esterberg, a member of the Brooklyn Parkinson Group and student in the Flagship Class at the Mark Morris Dance Center, writes about her experience.
Getting Lost in the Music
Nancy Wergeles lives in Weston, CT and regularly takes classes at Juilliard with her husband, Donald. She relates her moving experience as a reminder of classes she enjoyed as a little girl and a welcome departure from the everyday challenges of living with PD.
Dancing, in her own words
Kate Kelsall, a University of Colorado Hospital volunteer and DBS (Deep Brain Stimulation) Patient and Family Liaison, has shared her thoughts about why she prefers dance over other forms of exercise, and why dance is so useful in managing her Parkinson's symptoms.
Why Dance for Parkinson's Disease
An article by Olie Westheimer, the visionary behind Dance for PD and the executive director of the Brooklyn Parkinson Group, which first appeared in Topics in Geriatric Rehabilitation (24(2):127-140, April/June 2008).
Therapeutic Perspectives: Dance for PD
An interview with Olie Westheimer and David Leventhal in the September 2010 edition of The Park Bench, the monthly newsletter of the Parkinson Association of Northern California.
Dance Gazette Article: "Think like a dancer"
Parkinson's seems a debilitating disease–but dance can help. David Leventhal explains the remarkable success of treating patients like dancers. Posted with kind permission of Dance Gazette, the official publication of the Royal Academy of Dance.
Art, Body, and Soul: A Conversation With Dancers David Leventhal and John Heginbotham
Jeanine Young-Mason, a professor at the University of Massachusetts/Amherst School of Nursing, interviews two of Dance for PD's founding teachers about their work.
Moving With the Times
Program co-founder Olie Westheimer explains Dance for PD's numerous benefits in the official magazine of the European Parkinson's Disease Association.
Gala speech
A transcript of a speech that David Leventhal, a founding teacher of Dance for PD, gave at the Parkinson Disease Foundation's 2009 Annual Gala.
Dancing with Parkinson's
Eminent British researcher Dr. Sara Houston writes about how the Dance for Parkinson's program at English National Ballet, based on the original Brooklyn model, offers both physical and mental stimulation for those suffering with Parkinson's disease.
Press
For more press about the program, please click here. Dozens of additional articles are available to Dance for PD Members. Join here.