Dance for PD At Home with the APDA

Dance for PD® is committed to working with our partners to support our global community and encouraging people living with Parkinson's to keep dancing during a time when live classes may not be available. In partnership with the American Parkinson Disease Association, and with sponsorship from the APDA and New York Foundation for Eldercare, we are pleased to offer free, live movement classes via Zoom.
Class descriptions

Dance for PD® PRO (Mondays at 5:15 p.m. ET) is an all-standing class, designed for those who wish to challenge themselves in a more rigorous environment that focuses on dance technique, repertory and improvisation. Students wishing to make modifications are encouraged to do so for themselves, rather than following along with an assistant teaching artist.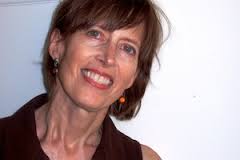 PD Movement Lab with Pamela Quinn (Fridays at 2:15 p.m. ET) is a place for exploration, for experiment, for innovation. Begun in 2006, the Lab has been at the forefront of designing new approaches to the many day-to-day physical challenges faced by people with Parkinson's. Blending her background in dance training with her personal experience as a Parkinson's patient, Quinn invents tools that allows people with Parkinson's to rediscover mobility and greater physical freedom.


---
About Dance for PD®
In Dance for PD® classes, people living with Parkinson's and their families are invited to explore elements of different dance and movement styles with energizing and inspiring music as a guide. Anyone, at any level of ability and mobility, is welcome to participate in this award-winning, research-backed global program created and offered by the Mark Morris Dance Group. No dance experience is required. Experienced teaching artists from Dance for PD's New York flagship program emphasize a spirit of creativity and fun while demonstrating seated options for all activities. Classes, which currently take place via Zoom, include informal optional conversation sessions so participants from around the world can connect and chat. Click here for additional At Home classes and resources.