Find a Class
Dance for PD Certified Teachers
(**)
denotes charter affiliate program -
(T)
one or more teachers in this location have completed a Dance for PD training workshop. - (
Certified
) denotes teacher is certified by Dance for PD®
Dance for PD Certified Teachers exemplify the highest level of teaching standards in our network. Each certified teacher has undergone extensive training, professional development, peer review, mentoring, and assessment. Established teaching artists in their own right, they have successfully adapted advanced Dance for PD methods into their individual approaches. Learn more about our certification program here.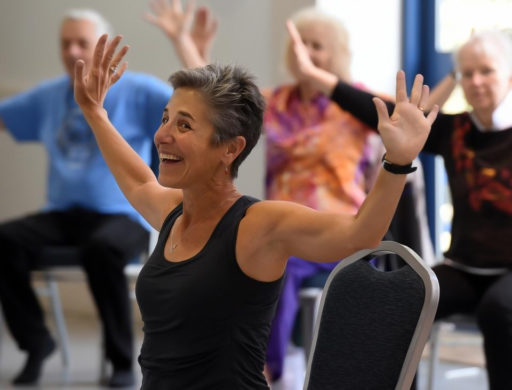 Rachel Balaban began dancing at the age of 3, encouraged by her doctor to engage in a physical activity after being diagnosed with a heart murmur. She danced her way through her undergraduate years at Brown University then pursued a career as a clothing designer, always keeping one foot in the dance world. Once her 3 young daughters were in school, she made a career change and began her future with Dance for PD. Rachel received her initial training for Dance for PD in 2009 and immediately began teaching at Connecticut College in New London, CT where she still teaches today. In 2012, she co-founded a program at Brown University called Artists and Scientists as Partners (ASaP) where undergraduates explore the impact of music and dance on people with neurological disorders, specifically Parkinson's disease and Autism Spectrum Disorder. The students work with both medical and arts practitioners to foster creative, integrative health practices. The ASaP curriculum pairs people with PD and dancers with other movement challenges along with Brown University students. They spend 8 weeks dancing together and getting to know each other in simple and profound ways.
"I knew the benefits of having young people in our class for people with PD but I never anticipated how much of an impact it would have on my undergraduate students. They are changed by this experience of being with older people and people with PD. In class, they study the biomedical causes of PD but never see the social and emotional implications. Our class allows them this unique opportunity to get to know each other on a very deep level. In turn, dancers with PD get to interact weekly with youthful dancers on a vibrant college campus. Everyone is happy!"
Rachel is committed to helping people access their vitality and health through the use of their own bodies and to make dance accessible to all populations. She leads movement workshops for schools, faculty, foundations, corporations, hospitals and other healthcare facilities. Rachel attends the professional development workshop at MMDG each year and loves reconnecting with all the wonderful instructors she's met over the years.
Rachel teaches in New London, CT and Newport and Providence, RI.
---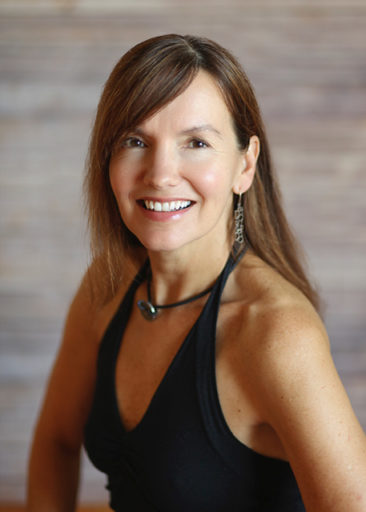 Susanne Liebich took her first dance class at the age of 2. Through her teens, she studied ballet at the Boston Ballet School. Her dream was to become a ballerina, but her feet walked her down a different path. Even as she worked in finance and went onto to receive her MBA from BU, she continued to study modern jazz at studios in Boston and Cambridge. After her family moved to the Berkshires , she taught jazz dance for a local studio. Through volunteering at Jacob's Pillow she developed a love for choreography and all forms of movement. She founded a small repertory company called Aboutdance that performed twice at the InsideOut Theater at Jacob's Pillow.
In 2011, Susanne attended her first Dance for PD training, and has continued to enrich her practice with Advanced PD trainings and certifications in Nia (somatic movement) and Stott Pilates. Besides traditional dance and somatic movement, she has studied salsa, West African dance and ballroom dance. Using creative techniques from the Dance for PD model, she expanded her teaching practice to include healthy seniors, individuals with Alzheimer's, vets with PTS, and children with burns. Collaborating with neurologists from her sponsoring organization, Emerson Hospital, she designed a community workshop for individuals with Parkinson's that included self-care modalities such as Dance for PD and LSVT Big and Loud. She has presented workshops on Dance for PD at hospitals, wellness centers and senior organizations. One of her students was inspired by her teaching and donated his family foundation to Emerson Hospital to support scholarships to make Dance for PD classes available to all students regardless of income level.
Susanne's mission is to provide the joy of dance to her students. She guides them in creating magic and expression in their bodies; her community of dancers inspire her every day to create beauty and artistry in life through movement. Or last paragraph can be in first person…"My mission is to provide the joy of dance to my students. I guide them in creating magic and expression in their bodies. My community of dancers inspire me every day to create beauty and artistry in life through movement."
Susanne teaches in Concord, MA.
---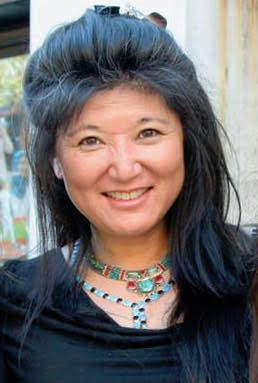 Claudine Naganuma co-founded the Dance for PD® program with David Leventhal and Herb Heinz of PD Active at Danspace in 2007. She is the director of dNaga dance company and created the PEACE Project in 2009 to explore finding personal peace through the lens of those living with Parkinson's disease. dNaga was filmed as part of Dave Iverson's documentary Capturing Grace and her choreography was performed at the World Parkinson Congress in 2016.
Naganuma holds a B.A. in English Literature, Creative Writing from Dominican College and an M.F.A. in Dance in Choreography and Performance from Mills College. Naganuma founded the GIRL Project in 2014 which offers dance and empowerment classes for 11 to 14 year old girls in East Oakland. She served as the Artistic Director of Asian American Dance Performances from 1992 – 2004 and was a founding member of the Asian Pacific Islander Cultural Center in San Francisco. She received a Young Presenters award from Jacob's Pillow and a Jack Loftis and Vibeke Strand Honorary Fellowship as a Djerassi Artist in Resident. In 1999 she was selected as an international exchange artist between the Hong Kong Fringe Club and the Yerba Buena Center for the Arts.
Naganuma serves as the director of Danspace where she teaches weekly Dance for PD® classes and offers an inter-generational class for people with Parkinson's and youth dancers. For more information, please visit www.dNaga.org.
Claudine teaches in Oakland, CA.
Photo by Esperanza Urueña
---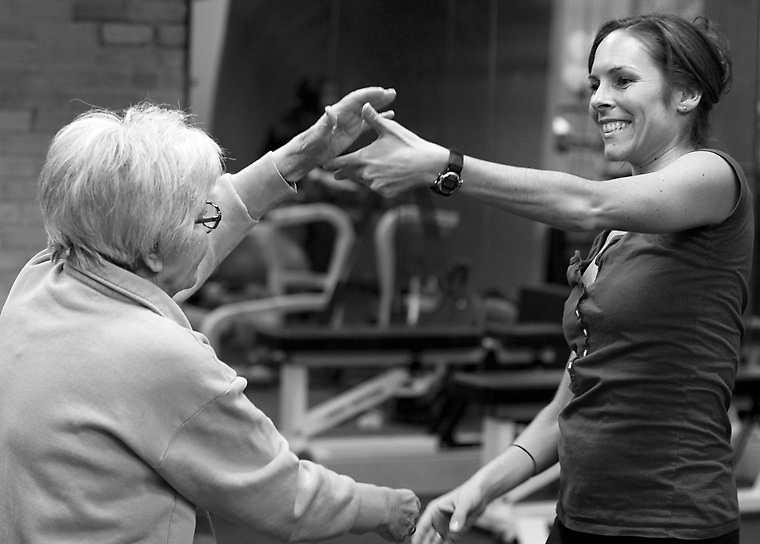 Sarah Robichaud is the first Dance for PD® Certified Teacher in Canada. Sarah is a classically trained dancer, author, entrepreneur, and charismatic leader, who has been recognized as a force for purposeful and impactful change as the founder and executive director of the registered charity 'Dancing with Parkinson's.'
Sarah studied and performed extensively throughout Canada, Europe and Moscow where she trained at the Bolshoi Ballet School, and has performed and choreographed for many theatre, film and television projects over the last 20 years. Sarah's interest in Parkinson's Disease began in the spring of 2007 when her client Andy Barrie (formerly of CBC Metro Morning) asked for help managing his physical PD symptoms through exercise. Sarah learned about the innovative PD dance class being offered by Dance for PD and went to New York to take part in their first teacher training program. Sarah was immediately inspired to offer DWP dance classes in Toronto starting in 2008 and thus Dancing with Parkinson's Canada was born. DWP now offers classes in over 15 locations throughout the Greater Toronto Area.
Sarah's passion for helping other connect and express through dance prompted her to launch her most recent initiative, a groundbreaking dance and arts program focused on addressing mental health challenges of First Nations peoples in Pikangikum, a struggling community with the world's highest suicide rate.
Sarah teaches in Toronto.
---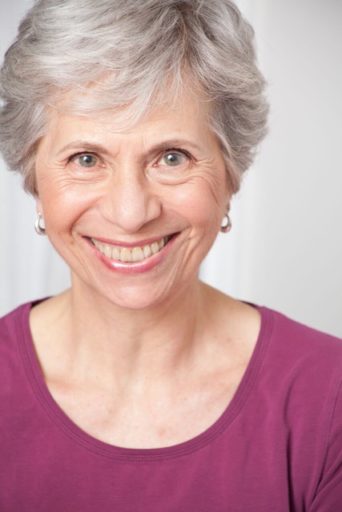 Judith Sachs trained in the 1960s with Alvin Ailey (jazz), Arthur Mitchell (jazz), Deborah Jowitt (modern) and Carola Goya and Matteo (Bharata Natyam and Flamenco) and started her professional life at the Hartford Stage Company in 1969 and Café LaMama (1970). But she subsequently took a different course and moved onto healthcare writing and marketing until 2011, when, with 2 hip replacements, she decided to return to her dance career.
She has been part of the Parkinson's community in Philadelphia since that time, when she developed a patient information website for GE Healthcare on a test to determine the differences between Parkinson's and essential tremor and simultaneously became a Dance for Parkinson's teacher.
Her goal now, at 71, is to get everyone dancing, whether in a chair or across the floor.
In addition to teaching Dance for PD in Abington, she works through her own ANYONE CAN DANCE® program in residential facilities, senior centers and private homes with those who have never considered dance or remember it fondly from childhood. In addition, she is part of the CenterStage arts in medicine program at Penn State Hershey Cancer Institute, dancing with patients and caregivers in the infusion suites. Judith is a member of the Lifetime Arts teaching roster and was named Teaching Artist of the Month in November 2017. She won a 2015 Leeway Foundation Grant for her intergenerational dance project and a Leeway WOO grant for her work in cancer dance.
Judith teaches in Philadelphia.
---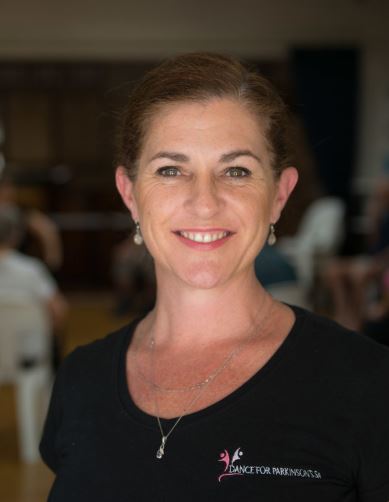 Julie Symmonds is the first Dance for PD® Certified Teacher in Africa. She started ballet classes at the age of 5 years old, and continued dancing throughout her school career. Ballet was her first love and led to Julie completing the 3 year Diploma in Dance at the University of Cape Town, graduating with a first place in Teaching Methodology and Drama. Julie then travelled overseas, experiencing Europe, the UK and Ireland before beginning her teaching career in 1997.
In October of 2015, she attended the Introductory Teacher's Course at the Mark Morris Dance Center in New York as the first South African to complete this training, and she launched her first class at the Playhouse Theatre in Somerset West in 2016. Julie was honored by a Stanley J. Wertheimer Fellowship in the same year, allowing her to continue her training process. In 2017, Carmen Davidson joined Julie and together they launched the company Dance for Parkinson's S.A Pty ( Ltd). Julie returned to New York in October 2017 to spend a month completing the Advanced Training and Certification program.
Julie is now one of a select group of practitioners worldwide who are authorized to train other dance teachers in the Dance for PD® program, and has presented training workshops in Johannesburg and Durban. She currently oversees a network of 7 classes in and around Cape Town! Since the inception, Dance for Parkinson's S.A has been featured in numerous newspapers, magazines, television and radio.
"I love teaching Dance for Parkinson's classes – every single class gives me goose bumps and giggle! We learn to laugh again and at the same time, give the mind, body and soul some much needed TLC!"
Julie teaches in Cape Town.
---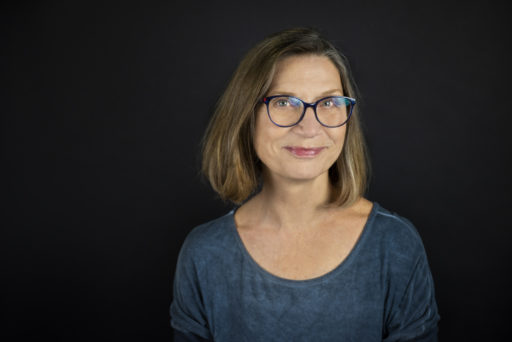 Susan Weber founded the Dance for PD® Program at Berkeley Ballet Theater in 2008, motivated both by her father's twenty-year experience with Parkinson's disease and by her long friendships with Mark Morris and founding teachers David Leventhal and John Heginbotham. The first Dance for PD® certified teaching artist in California, Susan holds M.A. and B.A. degrees in Dance from UCLA, where she began teaching as a graduate student.
Ms. Weber performed in the Lar Lubovitch Dance Company, touring extensively in North America and Europe and assisting Mr. Lubovitch in setting works at the Royal Danish Ballet, Les Grands Ballets Canadiens, and on Lynn Seymour of the Royal Ballet, among many others. More recently, she assisted Mark Morris as he created new works at San Francisco Ballet: A Garden, Later, his full-length Sylvia, and Joyride. She has also helped set his works at the Royal Ballet and English National Ballet.
Susan is a certified yoga instructor and a lifelong student of anatomy. At Berkeley Ballet Theater, Susan directs the Dance for PD® Program, leads two weekly Dance for PD® classes, teaches advanced ballet and serves as Advisor to the pre-professional Youth Company.
Susan teaches in Berkeley and San Francisco, CA.
Photo credit: Natalia Perez