Find a Class
Dance for PD Certified Teachers
(**)
denotes charter affiliate program -
(T)
one or more teachers in this location have completed a Dance for PD training workshop. - (
Certified
) denotes teacher is certified by Dance for PD®
Dance for PD Certified Teachers exemplify the highest level of teaching standards in our network. Each certified teacher has undergone extensive training, professional development, peer review, mentoring, and assessment. Established teaching artists in their own right, they have successfully adapted advanced Dance for PD methods into their individual approaches. Learn more about our certification program here.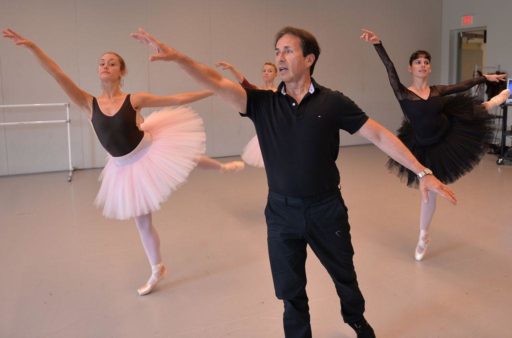 A native of the South American country of Colombia, Carlos Agudelo began his training with the Atlantic Foundation for the Performing Arts in Fort Lauderdale, FL, under the direction of Ruth Petrinovic. He recieved a scholarship to study at the Harkness Ballet School in New York City with David Howard. He danced with the Israel Classic Ballet in Tel Aviv, Israel, and with the International Ballet de Caracas under the direction of former Harkness Ballet dancer, Vicente Nebrada. With Ballet de Caracas, Mr. Agudelo toured all over the world including a season at City Center in New York. He performed in works by John Butler, Margo Sappington, Vicente Nebrada, George Balanchine, and Alvin Ailey, who coached him in Mr. Ailey's ballet, The River. He also danced with Ballet Hispanico of New York under the direction of Tina Ramirez, in works by Tally Beatty, Jeoffrey Holder, Lynn Taylor Corbett, and many other innovative choreographers.
Mr. Agudelo has been Ballet Spartanburg's Artistic Director since 1991. His choreography includes: The Nutcracker, Coppelia, Peter and the Wolf, Fairy Tales (The Magic Pearl), Altered States, Carmina Burana, The Hobbit, Hansel and Gretel, Little Red Riding Hood, The Sleeping Beauty, Cinderella, The Little Mermaid, Alice in Wonderland, Carnival of the Animals, A Midsummer Night's Dream, Romeo and Juliet Pas de Deux, The Great Gatsby, and West Side Story. Under his direction, Ballet Spartanburg has performed at the Piccolo Spoleto Festival in Charleston, the Koger Center in Columbia, the Peace Center in Greenville, and at the Foundation for the Performing Arts in Rutherford County, NC. Also under his direction, Ballet Spartanburg has performed his choreography in operas for the Converse College Petrie School of Music, including: Oh Susannah, La Traviata, Carmen, and Hansel and Gretel.
Carlos teaches in Spartanburg, SC.
---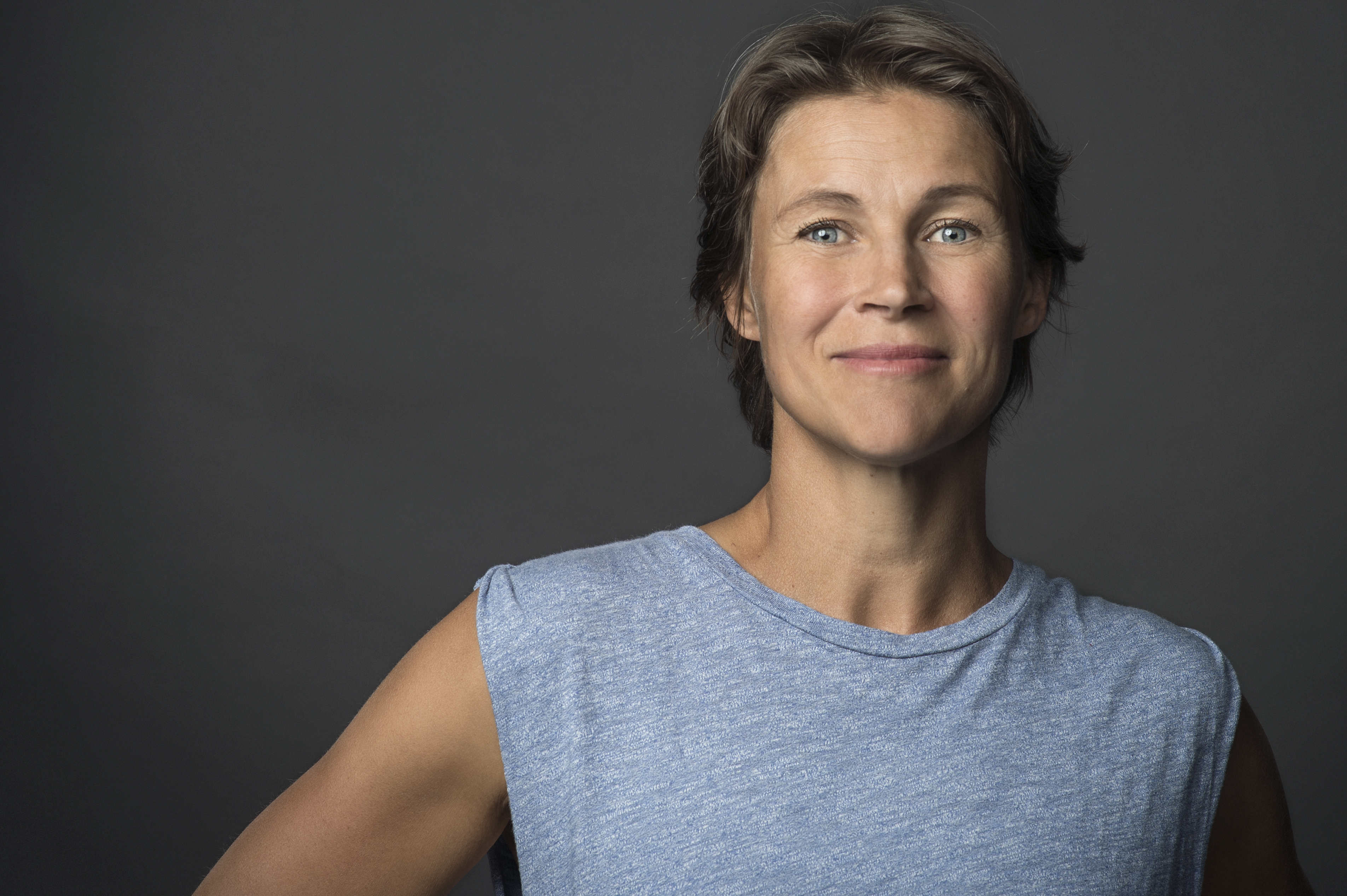 Åsa N. Åström is head of Dance Health and Community dance at Ballet Academy in Stockholm, Sweden. Åsa founded the Swedish network of Dance for Parkinson, a network between five cities and organizations in Sweden. She is now the head of Dance for Health at Balettakademien in Stockholm. Åsa is currently involved in a number of projects in the field of health and dance related to Parkinson's, stroke, cultural integration, projects which are breaking new grounds in the healthcare world as in the dance world. She is a member of the Dance for Health committee at IADMS. Dance for people suffering from stroke, cultural integration and community dance at the Balettakademien in Stockhom.
She is a former dancer with an extensive career within contemporary dance in Sweden, France and Germany. She has been working with known dance companies as well as freelancing with different choreographers. Often in the field of contemporary, show, African and flamenco-inspired dancestyles. Åsa has been choreographing and producing dance performances since 2000, in the field of community dance and with collaborations with different kind of artists. She has been organizing, producing, choreographing and collaborate with local artists, to set up dance performances at unusual places, like on a river, in old factories, in forests and in refugees-camp.
Living in Stockholm and while raising her three children, she started to think about her knowledge and what in dance she found is the most important elements. After four years as a dance coach working with elderly at an elderly facility, Åsa went to introduction and got educated in Dance for PD with David Leventhal. She started Dance for Parkinson in Stockholm at Balettakademien, a dance school who is the leading education of professional dancers in Sweden. At Balettakademien she is organizing and teaching Dance for Parkinsons. Together with a teacher college and the dancers, they have been created Dancecompany Parkinsons, which is performing and working together with different art expressions. For example at the Contemporary Art Museum in Stockholm, at the Parkinson Congress in Sweden and in Copenhagen at Tivoli.
---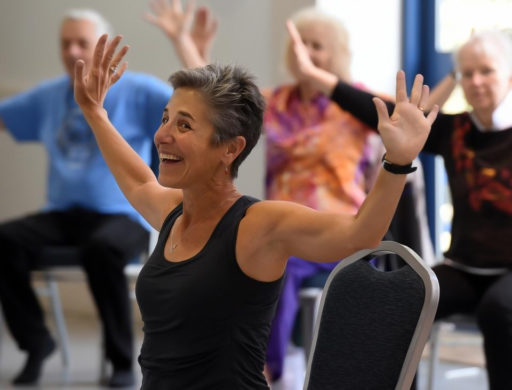 Rachel Balaban began dancing at the age of 3, encouraged by her doctor to engage in a physical activity after being diagnosed with a heart murmur. She danced her way through her undergraduate years at Brown University then pursued a career as a clothing designer, always keeping one foot in the dance world. Once her 3 young daughters were in school, she made a career change and began her future with Dance for PD. Rachel received her initial training for Dance for PD in 2009 and immediately began teaching at Connecticut College in New London, CT where she still teaches today. In 2012, she co-founded a program at Brown University called Artists and Scientists as Partners (ASaP) where undergraduates explore the impact of music and dance on people with neurological disorders, specifically Parkinson's disease and Autism Spectrum Disorder. The students work with both medical and arts practitioners to foster creative, integrative health practices. The ASaP curriculum pairs people with PD and dancers with other movement challenges along with Brown University students. They spend 8 weeks dancing together and getting to know each other in simple and profound ways.
"I knew the benefits of having young people in our class for people with PD but I never anticipated how much of an impact it would have on my undergraduate students. They are changed by this experience of being with older people and people with PD. In class, they study the biomedical causes of PD but never see the social and emotional implications. Our class allows them this unique opportunity to get to know each other on a very deep level. In turn, dancers with PD get to interact weekly with youthful dancers on a vibrant college campus. Everyone is happy!"
Rachel is committed to helping people access their vitality and health through the use of their own bodies and to make dance accessible to all populations. She leads movement workshops for schools, faculty, foundations, corporations, hospitals and other healthcare facilities. Rachel attends the professional development workshop at MMDG each year and loves reconnecting with all the wonderful instructors she's met over the years.
Rachel teaches in New London, CT and Newport and Providence, RI.
---
Originally from Walled Lake, MI, Brandon Cournay is a YPAD Certified, Brooklyn-based dancer, choreographer, teacher, and entrepreneur. He received his BFA from The Juilliard School and is currently the Executive Artistic Director of Dance Device Lab and a dancer with the Mark Morris Dance Group.
Brandon has performed in the Radio City Christmas Spectacular and with The Metropolitan Opera Ballet, Morphoses, New York Theatre Ballet, The Chase Brock Experience, Schoen Movement Company, Dance Heginbotham, and KEIGWIN + COMPANY (2010-2018). TV/Film/industrial credits include PBS' Great Performances, Musical Chairs (HBO), Puma, Sesame Street, and Target.
He has been an Associate Choreographer / Rehearsal Director for Larry Keigwin, Josh Prince, John Heginbotham, Chase Brock, Cherice Barton, and Sydney Skybetter. He has assisted on numerous creative projects in theatre, tv, film, and dance.
Brandon is a sought-after choreographer and educator, whose work has been commissioned by Works and Process at the Guggenheim and for music videos, stage productions, and universities nationwide.
He has a passion for teaching all ages, abilities, and communities. In addition to being a certified Dance for PD® teaching artist, he was humbled to teach throughout Africa with DanceMotion USA, an artistic cultural exchange program developed by the US State Department and produced by the Brooklyn Academy of Music.
As a guest teacher, lecturer, adjunct professor, and repetiteur he has worked with The Juilliard School, The Pennsylvania Ballet, UNCSA, Whim W'Him, Montclair State University, Marymount Manhattan College, Rutgers University, Barnard College, Cornish College, Southeast Missouri State University, and scores of universities, dance studios, and conventions. He is a mentor for the Teaching Artist Training Program at the Mark Morris Dance Center.
Brandon is the Founder and Executive Artistic Director of Dance Device Lab (DDL). DDL produces student-focused, interactive, and engaging events at dance studios nationwide. DDL's mission is to encourage creative thinking and risk-taking by creating a positive and encouraging space for young artists. All DDL events provide tools that are valuable to dancers as both artists and citizens that are transferable to both inside and outside of the studio. Using his career as inspiration and DDL as a vessel, Brandon bridges the gap between the concert and commercial
---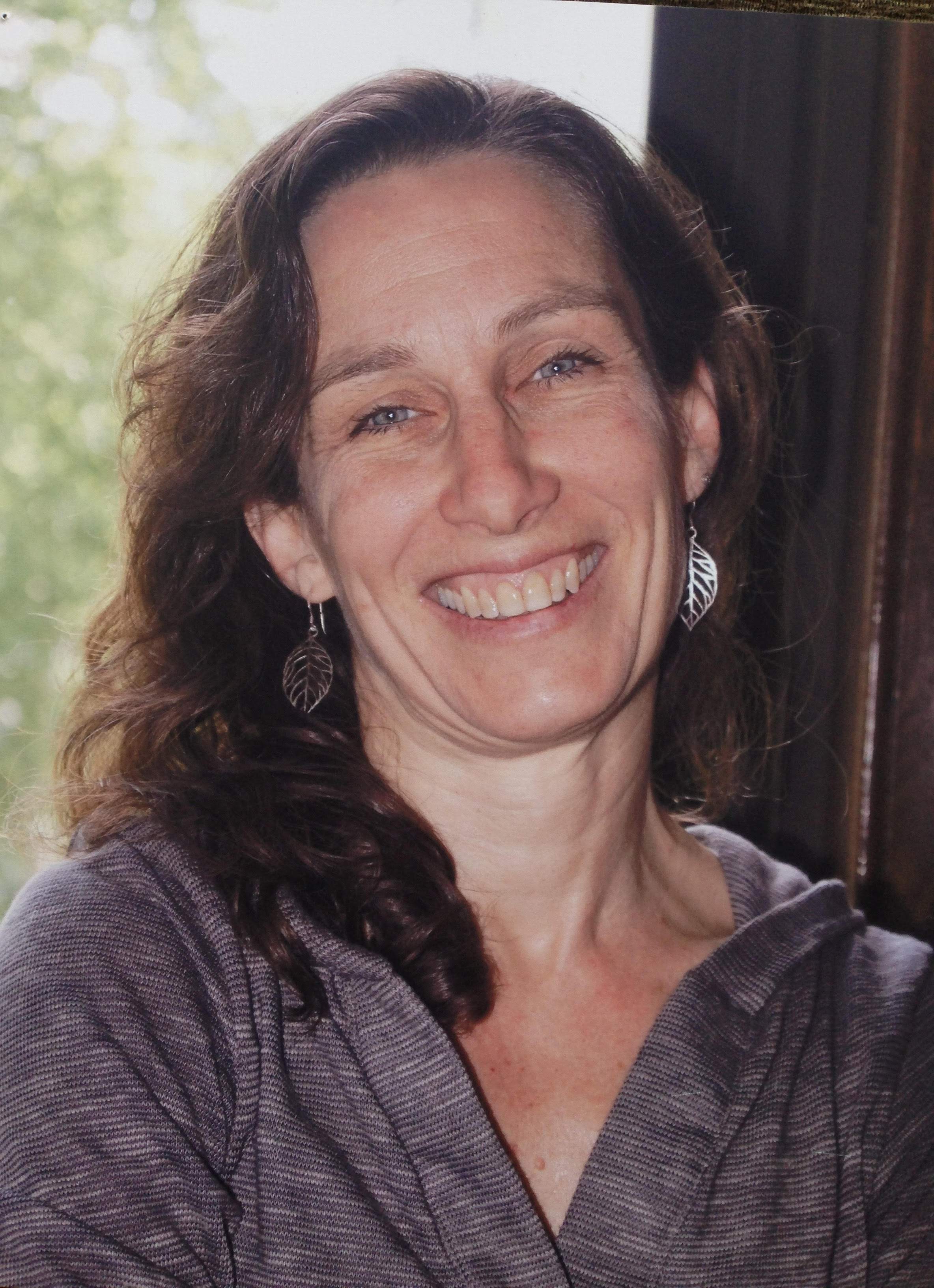 Dianna Daly grew up north of Boston, MA, in a household filled with music, art and dance. An art scholarship brought her to Skidmore College, NY, where she studied art and dance, graduating with honors in 1984. She returned to Boston and began a 30 year career in the performing arts while teaching and designing costumes for dance. She performed for The Boston Dance Project, Peter DiMuro and Associates and the Marcus Schulkind Dance Company and was the Outreach Coordinator and lead teacher for Boston Ballet's South End Dance Project. In 2001, she moved to Ireland for her husband's job in education and began teaching yoga and choreographing movement for musicals in secondary schools. She returned to her roots on the north shore of Boston in 2007, and began to teach seniors and perform in multi-age dance projects in Boston including Caitlin Corbett and Across the Ages Dance.
Her interest in teaching dance for Parkinson's started after working extensively with a client who had Parkinson's and seeing the wonderful benefits movement and dance had in her client's life. in 2012 she reconnected with former dance partner David Leventhal to study in the Dance for PD program and was honored to be Wertheimer Fellow. She has spent the past ten years collaborating with Keith and Linda Hall of Parkinson's Fitness to bring opportunities of art, music and movement to people with PD and their families in areas north of Boston. Dianna's Balance in Motion classes are offered free of charge through grants from the Parkinson's Foundation and the American Parkinson's Disease Association and through the continued support of Parkinson's Fitness. Dianna's other teaching includes Yoga and Meditation at Salem State University, yoga for seniors and adaptive dance in nursing homes and adult day care centers.
Dianna teaches in Massachusetts.
---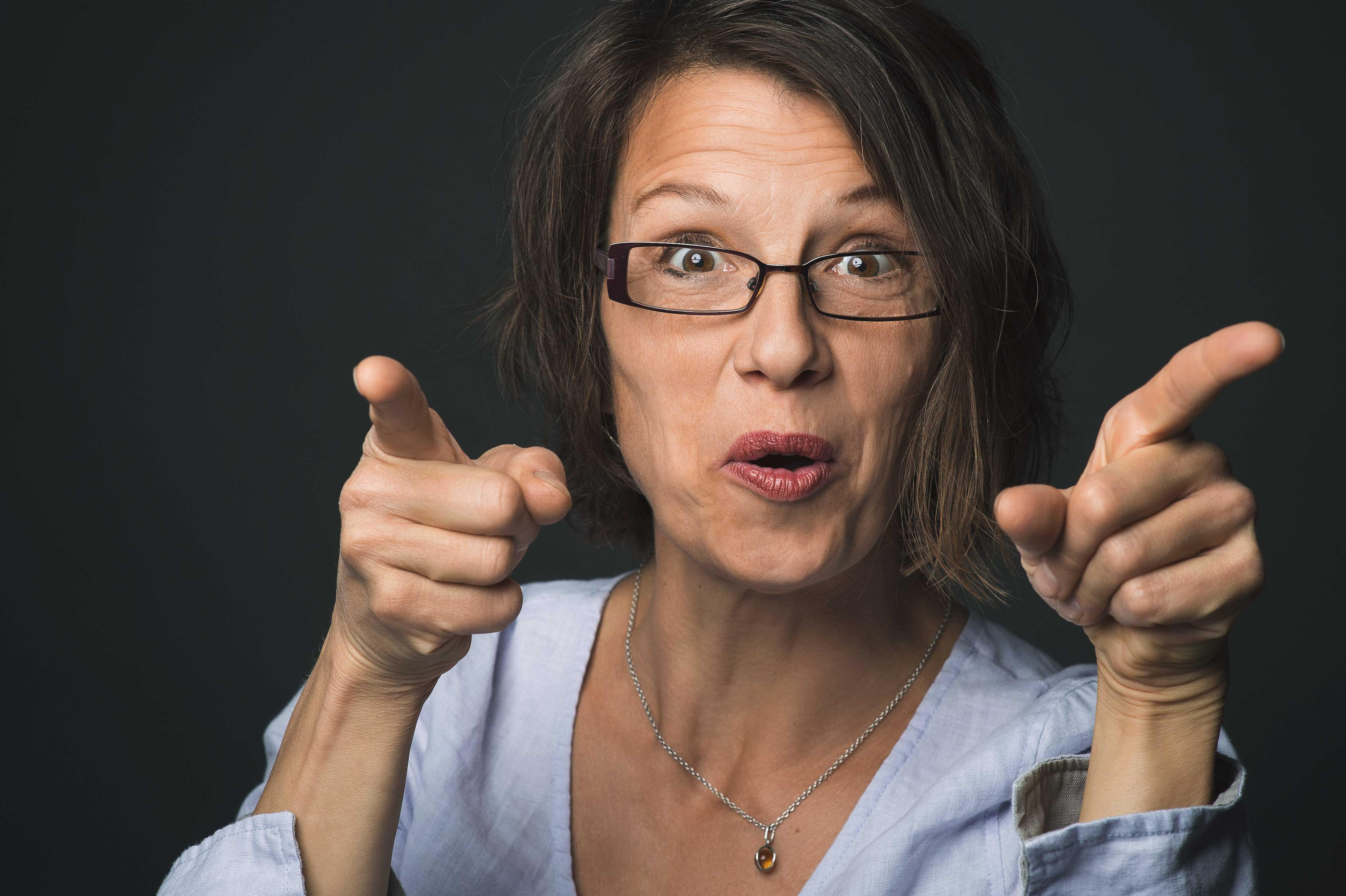 Åsa Elowson is a dancer, teacher, physiotherapist and yoga teacher. She received her degree in dance from Stockholm University of the Arts. For many years she toured in Sweden with her dance company Agnes, and worked as freelance dance artist. She is now working within the field of improvisation and community dance. Since 2015, she has been teaching Dance for PD® at Balettakademien Stockholm and has created Dance Company Parkinson that has been performing on different stages in Sweden, Denmark and Finland.
Within Dance for Health she teaches dance for mental health, for neurological disorders, for long-term pain and for cultural integration. She is also developing a program of how to use dance as cultural integration at a nursing education in Stockholm. In 2019 she completed her master's thesis on Dance for PD® at Karolinska Institutet, Sweden's leading medical institute. She is also collaborating with the contemporary art museum in Stockholm (Moderna muséet), were she has been performing with the Dance Company Parkinson.
---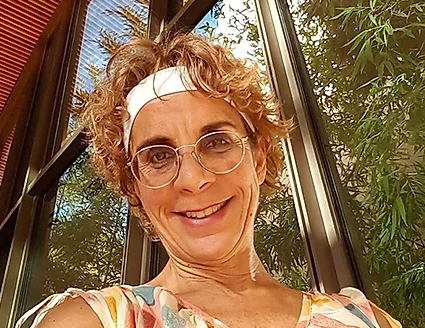 Trina Frómeta is an award-winning Venezuelan choreographer whose work is lucid, visually sophisticated, and speaks with emotional clarity to a broad audience. In 1995, Trina founded Proyecto Movimiento and Taller D' Movimiento to develop and promote her passion for contemporary dance in South America and around the world.
Born in Caracas, Venezuela to a conductor, arranger and composer father and an author mother, she draws inspiration from visual art, language, poetry, contemporary music and nature for the creation of her work. Since 1990 her artistic, cultural, and teaching activities have earned Ms. Frómeta worldwide recognition through over 50 acclaimed international choreographic presentations in countries such as Dominican Republic (2003), Cuba (2004), Germany (2006-2007), England (2006), India (2007), Russia (2008), Croatia (2009), Czech Republic (2010), Argentina (2012), Turkey (2013), Belorussia (2013), Istanbul (2014), Spain (2014, 2015), Greece, Cyprus, England, Switzerland, Portugal, Vienna, Salzburg, Budapest (2016), and several locations in the United States of America (2005 and 2017).
In 2017, Trina founded Parkinson Project started in Caracas thanks to the initiative and the economic contribution of the Subud International Cultural Association (SICA). It is a wellness program aimed at helping people living with Parkinson's through the vehicle of dance. The first program of its kind in Venezuela, Parkinson Project is a small but important step that aims to give hope, faith and life to people living with Parkinson's. Trina leads the project from her home base in Vancouver, BC, where she leads weekly Dance for PD-based classes.
Trina teaches in Vancouver.
---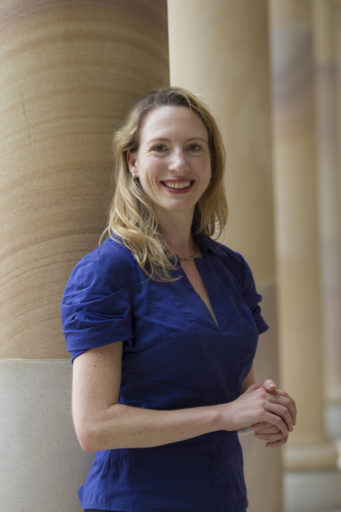 Dr. Erica Rose Jeffrey co-founded the Dance for Parkinson's Australia program with David Leventhal in 2012. Erica Rose was inspired by the Dance for Parkinson's programs in New York and California at Berkeley Ballet Theatre and was instrumental in launching the Parkinson's Dance Project, Marin County's first Dance for Parkinson's program in 2010.
Dr Jeffrey believes in the power of movement connected to positive social change. Originally from Montana, she has worked as a performer, choreographer, educator and arts leader in the United States and internationally. The first Dance for PD® certified teaching artist in Australia, Erica Rose holds a PhD in Creative Industries focusing on Dance and Peacebuilding from Queensland University of Technology, a M.A. in International Relations-Peace and Conflict Studies from the University of Queensland, and B.S. degrees in Dance and Mediation and Conflict Resolution from Indiana University.
She is the Director of Dance for Parkinson's Australia working in Partnership with Dance for PD®, and has presented workshops with Queensland Ballet in Brisbane, the Sydney Opera House, The Australian Ballet, Ausdance, the Belconnen Arts Centre and other organizations throughout Australia. Working with Dance for PD®, she is supporting the expansion of training and class opportunities in China, Korea, Malaysia, New Zealand and Japan. She is also a co-Director of Peace and Conflict Studies Institute Australia, implementing and researching peacebuilding projects in the Asia and Pacific regions.
Erica Rose teaches in Brisbane and Sydney.
---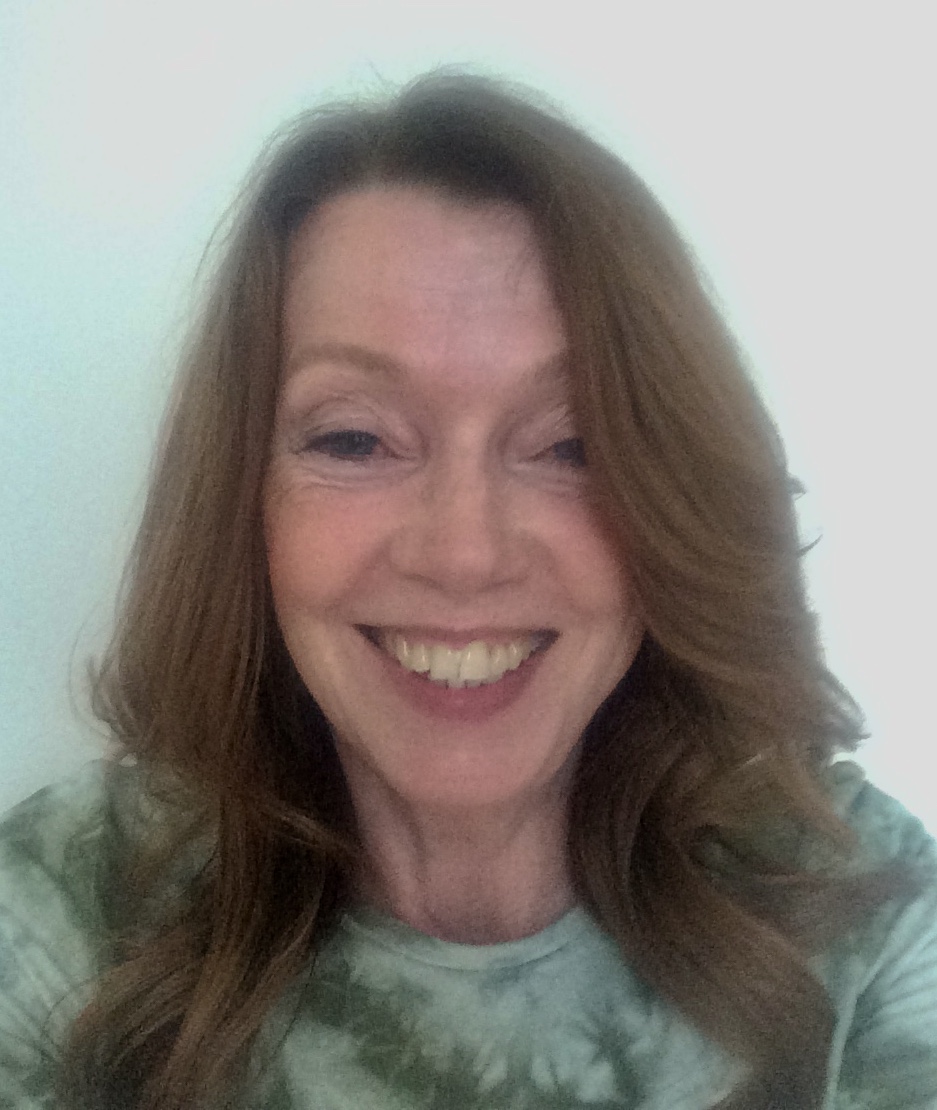 Mette-Ida Kirk studied at the Ballet School of the Royal Theatre and joined the Royal Danish Ballet. She was only 19 years old when John Neumeier in 1974 chose her to dance Juliet in his Romeo and Juliet. She was promoted to principal dancer in 1979. Some of her most important roles were in Concerto Barocco 1981, Kermesse in Brugges 1979, Agon 1988, A Midsummer Nights Dream 1990, Mahler's 5th Symphony 1994, Serait-ce la Mort 1990, A Folk Tale 1979 and La Sylphide 1986. Loooking for new challenges, she joined Nederlands Dance Theatre 1984-1985 with the choreographer Jirí Kŷlián as the artistic director. Her international guest performances with RDB included: Paris, Berlin, New York, Washington, Chicago, Tokyo, among others.
"An early spring day Copenhagen 1963, being 8 years old, I was at the annual entrance exam admitted to the Royal Theater's Ballet School, where I began my classical ballet training the following August after I, that summer, received my first pointe-shoes from the theater by mail. At that time the theater had 4 performing arts under the same roof: Opera, Ballet, Plays and
The Royal Danish Orchestra, and the childrens and aspirant's education at the school included participation in the various performances on stage. Mozart's charming opera "The Magic Flute" was my debut; and I still remember how my friend and I – portraying 2 sunbeams – wearing large gilded metal 'rays' attached to the small glitter caps on our heads, and bumping into this and that in our playing around at the old theater, caused much laughter before finally going on stage, 10.53 pm, posing beside the main couple in the very
last few minutes before the curtain was lowered.
"Participation in numerous performances followed, and the experience of being part of this magical, wonderful world and learning from the adult artists on stage laid the foundation for a lifelong love for the theater, and was invaluable to me as a young kid commuting by tram every day from the slums in Copenhagen to the theater at The King's New Square. Although being a classically based company the Royal Danish Ballet already then had a very
diverse repertory, which I appreciated as a dancer. From the unique legacy of choreographer August Bournonville's romantic ballets with their rich mimic narrative language, the Russian classics, the neoclassics, to the work of modern and contemporary choreographers such as John Neumeier, Alvin Ailey, Glen Tetley, Christopher Bruce, Richard Alston etc. Through my long career as a principal dancer at RDB I've danced in most of the classical and modern repertoire and worked closely with the choreographers mentioned above. From 1984-85, looking for new challenges and on a leave of absence from RDB, I joined the Nederlands Dance Theatre with the choreographer Jirí Kŷlián as the artistic director, touring all of the provinces of the Netherlands. My international guest performances with RDB includes: Paris, Berlin, New York, Washington, Chicago, Tokyo, with more. During the years I've benefited from working with various teachers with quite different approaches to dance such as Vera Volkova, Henning Kronstam, Toni Lander, Erik Bruhn, Maria Fay, Maggie Black, Stanley Williams, Truman Finney, Edith Pheifer Frandsen, Eva Draw and others. Movies participation: The documentaries "Dancing Bournonville" (1979) and "Notes on Love" (1989) both films directed by Jørgen Leth; and "Giselle" (1991) directed by Anne Wivel.
"In 2001, my husband and I had the immense joy of becoming parents to our twins Alice and Oskar. 2008 I took up performing again as a freelance guest character dancer and guest teacher in Denmark and in Sydney 2015. In the early spring of 2016 Mavis Staines, Head of Canada's National Ballet School, invited me to Toronto and, with a travel grant from the Danish Parkinson's Association, I attended a Dance for PD Introductory Workshop with David Leventhal and Sarah Robichaud. The loving, inclusive, musical and deeply professional class left me with an indelible impression and a feeling of a call for a future work in Denmark based on this wonderful foundation; September the same year I started my first Dance with Parkinson's classes in Odense, and they have now moved to the center of Copenhagen. Having been assigned knight of the order of Dannebrog, 1987, for particular contribution to the arts, Her Majesty Queen Margrethe ll supported me again, December 2018, with a scholarship for further education. I feel utmost grateful for the continuous and remarkable inspiration from the Dance for PD group; and to be able to work in this particular field that brings so much reciprocal joy, beauty and community – all generated by our love of music and dance."
Mette-Ida is the first European teaching artist to become a Dance for PD Certified Teacher. She teaches in Copenhagen, Denmark.
---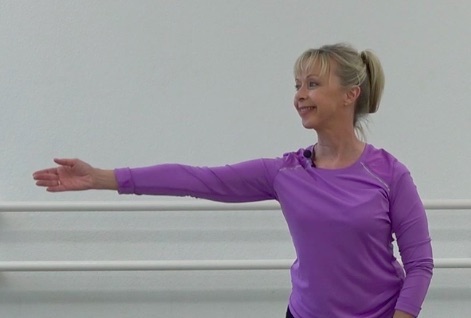 While teaching dance at Santa Barbara City College, Pamela Lappen received a recommendation from Lineage Dance to attend the Dance for PD teacher's training in Pasadena, CA. Upon completing her first training with David Leventhal, Misty Owens, Olie Westheimer, members of the Pasadena medical community and the spirited Pasadena PD dancers, Pamela was deeply moved by the experience and knew that serving the Parkinson's community was to be her new path in dance. Since then Lappen's work with the Southern Nevada Parkinson's community has received support from the Nevada Arts
Council, The National Endowment for the Arts, the Parkinson's Foundation, and Friends of Parkinson's.
At educational, wellness and medical symposiums, Pamela's work in dance for Parkinson's has been presented at: the Cleveland Clinic – Las Vegas, PMD Alliance, Parkinson's Place – Las Vegas, h2u – Mountain View Hospital and through Friends of Parkinson's. Pamela has been a life long advocate for dance. Growing up in a small community in northeastern Wisconsin, she quickly learned if you want change in your community sometimes you must be the change. After working alongside fellow Dance for PD teaching members in Southern CA and Nevada, in the spring of 2016 Pamela began her own program, Dancing with Parkinson's – us. Through community support Pamela's classes are now offered at Las Vegas dance studios and via Zoom. Since she began the Dancing with Parkinson's – us project her PD dancers have participated and performed in educational dance videos, lecture demonstrations, the "PD Crane Dance Project" and "PD and the Creative Arts Experience."
Lappen was recognized as a Dance for PD Certified Teaching Artist in July 2019 and is honored to be affiliated with Dance for PD at this highest level. offering weekly Dance for PD classes, Pamela works to build bridges in the community in support of those with Parkinson's disease, their caregivers, family and friends. Pamela Lappen holds a M.A. from UCLA in Dance and Education. A UCLA Fellowship and Scholarship recipient, Pamela held a yearlong teaching position as a graduate student. Her thesis was published as:
"Communication and Understanding Within the American Arts Enterprise, from the
Perspective of Creators and Presenters: a Case Study in Los Angeles". She also holds a B.F.A. from UW-Milwaukee in Dance and Theatre Performance where she graduated with Honors.
As a choreographer, in recent years Pamela has embraced her experience with Parkinson's disease to be a part of her intellectual creative process. Her most recent works: "C'est Notre Temps", "When Parkinson's Knocks on Your Door" and "Sketches" engage PD dance artists with professional dance artists in the dance making and presentation process. Through her accomplishments and education, she hopes to become an even more compassionate artist and educator, while raising awareness for those with Parkinson's disease.
Pamela teaches in Las Vegas, NV.
---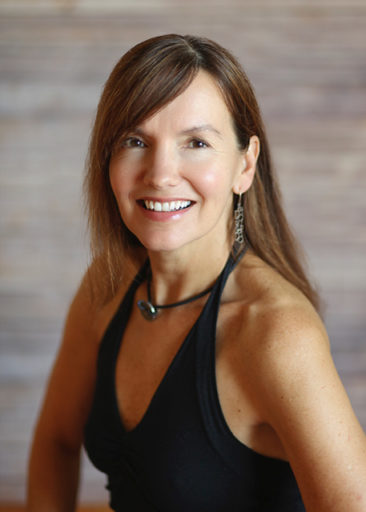 Susanne Liebich took her first dance class at the age of 2. Through her teens, she studied ballet at the Boston Ballet School. Her dream was to become a ballerina, but her feet walked her down a different path. Even as she worked in finance and went onto to receive her MBA from BU, she continued to study modern jazz at studios in Boston and Cambridge. After her family moved to the Berkshires , she taught jazz dance for a local studio. Through volunteering at Jacob's Pillow she developed a love for choreography and all forms of movement. She founded a small repertory company called Aboutdance that performed twice at the InsideOut Theater at Jacob's Pillow.
In 2011, Susanne attended her first Dance for PD training, and has continued to enrich her practice with Advanced PD trainings and certifications in Nia (somatic movement) and Stott Pilates. Besides traditional dance and somatic movement, she has studied salsa, West African dance and ballroom dance. Using creative techniques from the Dance for PD model, she expanded her teaching practice to include healthy seniors, individuals with Alzheimer's, vets with PTS, and children with burns. Collaborating with neurologists from her sponsoring organization, Emerson Hospital, she designed a community workshop for individuals with Parkinson's that included self-care modalities such as Dance for PD and LSVT Big and Loud. She has presented workshops on Dance for PD at hospitals, wellness centers and senior organizations. One of her students was inspired by her teaching and donated his family foundation to Emerson Hospital to support scholarships to make Dance for PD classes available to all students regardless of income level.
Susanne's mission is to provide the joy of dance to her students. She guides them in creating magic and expression in their bodies. "My community of dancers inspires me every day to create beauty and artistry in life through movement."
Susanne teaches in Concord, MA.
---
Sarah Marcus is the Director of Education and Community Engagement at the Mark Morris Dance Group. As Director, she develops and oversees all aspects of education and community engagement programming and partnerships in collaboration with communities across New York City, the US and abroad. Over the last 11 years, programming has grown to serve nearly 25,000 people annually.
Prior to the pandemic, the education and community engagement programs served 2,500 children and teens with and without disabilities, 8,000 adult students, and partnered with forty community-based and cultural organizations in four of New York City's five boroughs. Recognizing the Dance Group as a resource to the broader dance field, Sarah has developed professional development and training workshops that support career pathways and workforce development for students engaged in all aspects of the art form including arts administration, music in dance, teacher training, and pre-professional study.
During her tenure, Sarah has developed programming that generates revenue representing 20% of the organization's annual $10 million budget. As a member of the senior staff, she plays a critical role in the strategic vision, planning, and implementation of the organization's short- and long-term goals, ensuring cross-departmental collaboration and efficiency. She works closely with all departments to meet revenue, both earned and contributed, capacity goals, and outcomes.
Committed to her role as a teaching artist in the studio, she teaches technique for students of all ages as well as in the Dance for PD® program. In addition to teaching on behalf of the Mark Morris Dance Group, Sarah teaches regularly for Alvin Ailey American Dance Theater and Earl Mosley Dances. Sarah currently serves as an officer and steering committee member of the Museum, Arts, and Culture Access Consortium (MAC), Cultural Programming Committee for the Metro-Tech BID, and is a member of several arts service organizations including National Dance Education Organization (NDEO), NYC Arts-In-Ed Roundtable, Dance/NYC, Downtown Brooklyn Arts Alliance (DBAA), and International Association for Blacks in Dance. Sarah received her B.S. from Indiana University's Jacobs School of Music. She danced professionally with the Oakland Ballet Company, Liss Fain Dance, and freelanced for several Bay Area choreographers. Prior to coming on board to MMDG, Sarah was Artistic Director at Berkeley Ballet Theater, a pre-professional ballet school, from 2005–2009. Sarah lives in Forest Hills, Queens with her husband and two children.
---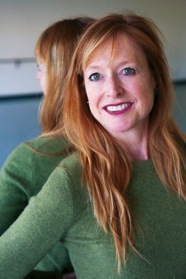 Lucy Bowen McCauley is the Artistic Director, choreographer, and creative energy behind Bowen McCauley Dance Company (BMDC). Since founding the company in 1996, she has created over 100 works ranging from lyrical ballets to highly physical contemporary pieces set to rock music. Her choreography offers an unconventional array of genres and blends balletic lines, quirky gestures, and modern dance's earthiness. Her work explores the interplay between music, dance, and drama. Washingtonian Magazine named her among those "who have helped transform Washington into one of the nation's liveliest centers in performing arts."
A dancer since childhood, Lucy's early training at the Jordan School of Music & Dance in Indianapolis, and the Interlochen Center for the Arts in Traverse City, Michigan, provided her with a profound appreciation for both music and musicians that is so striking in her work. At age 18, she accepted a scholarship to the Joffrey School in New York City where she performed with the Joffrey Concert Group.
She also danced with the Maryland Ballet, the Virginia State Ballet, DC Contemporary Dance Theatre and Daniel West Dancers, and was a founding member of Eric Hampton Dance. She pioneered a unique stretch technique 30 years ago, Bowen McCauley Stretch, which has been featured in USA Today, Dance Teacher, and The Washington Post. Lucy currently serves on the industry's trade association, Dance/USA – National Leadership Council for Dance. Past board service includes the Arlington Chamber of Commerce and a member of the Arlington Economic Development Commission.
Throughout her career, Lucy has received numerous awards and recognition for her excellence in dance. Most recently, she has been honored with the Woman of Vision Award from the Commission on the Status of Women, the prestigious Pola Nirenska Award for Outstanding Achievement in Dance and the Lifetime Award for Outstanding Achievement in Dance Education. Lucy has received the Alumni Path of Inspiration Award from the Interlochen Center for the Arts and the STAR Award for Artistic Excellence from the Arlington Commission for the Arts. She is a recipient of the Elizabeth Campbell Award for the Advancement of the Arts in Arlington from the American Association of University Women and the James B. Hunter III Arlington Community Hero Award, which recognizes people who make an ongoing difference in the Arlington community.
Lucy is an active member of Dance/USA and just recently appointed the Inaugural Chair of the National Leadership Council for Dance. Past Board service includes the Arlington Chamber of Commerce and Arlington Economic Dev. Commission.
BMDC has been offering free classes for people with Parkinson's Disease in multiple locations since 2009 and is the only Dance for PD licensed affiliate in the DC metro area. Lucy has also been teaching her unique and kinesthetic stretch technique for over 30 years to athletes and non-athletes alike. Bowen McCauley Stretch incorporates a series of continuous and static movement along with deep breathing to reduce stress, increase mobility and offer over all improved well being.
Lucy teaches in Virginia, Maryland and the District of Columbia.
---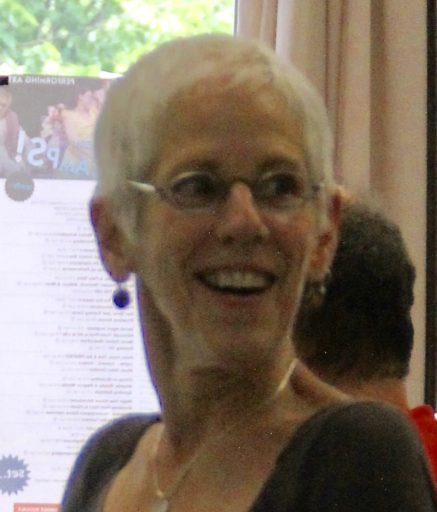 M sara McMahon, MA, a Flynn Arts Faculty member, has been involved in the research, teaching, performing of movement as a form of artistic and personal development for over 40 years. Along with being a movement artist/educator she worked for over 20 years as a Clinical Mental Health Counselor in Vermont and Alaska. When her husband was diagnosed with Parkinson's – PSP in 2012 she began to shift her focus to teaching movement classes to the Parkinson's community in Vermont. After attending an Intro to Dance for PD workshop in 2013 she knew she found the program that would provide the education and support needed to develop the Movement for Parkinson's program in Vermont. Most importantly was that the DfPD incorporated a teaching philosophy similar to hers, specifically that of focusing on the dancer within everyone. In 2013/14 the Movement for Parkinson's (MfPD) program at the Flynn Center for the Performing Arts was born.
MfPD has grown to providing classes not only in Burlington but other communities as well. This continues to be a goal especially living in a rural state where the opportunities for movement/dance are limited for the PD participant. Movement for Parkinson's involves itself in the larger community through providing Lecture/Demonstrations, informal presentations, and performances. In 2018 the MfPD dancers performed their first Flash Mob in honor of World Parkinson's Day. Movement for Parkinson's developed a Volunteer Teaching Assistant program to insure that MfPD classes have adequate support for each MfPD dancer.
M sara returns to MMDG annually participating in the DfPD advance professional development workshop. Through the workshops she has met many wonderful and creative teachers who share a similar goal of providing dance/movement classes to the PD community. More at movementforparkinsons.com
M sara teaches in Vermont.
---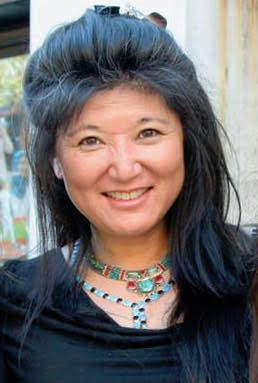 Claudine Naganuma co-founded the Dance for PD® program with David Leventhal and Herb Heinz of PD Active at Danspace in 2007. She is the director of dNaga dance company and created the PEACE Project in 2009 to explore finding personal peace through the lens of those living with Parkinson's disease. dNaga was filmed as part of Dave Iverson's documentary Capturing Grace and her choreography was performed at the World Parkinson Congress in 2016.
Naganuma holds a B.A. in English Literature, Creative Writing from Dominican College and an M.F.A. in Dance in Choreography and Performance from Mills College. Naganuma founded the GIRL Project in 2014 which offers dance and empowerment classes for 11 to 14 year old girls in East Oakland. She served as the Artistic Director of Asian American Dance Performances from 1992 – 2004 and was a founding member of the Asian Pacific Islander Cultural Center in San Francisco. She received a Young Presenters award from Jacob's Pillow and a Jack Loftis and Vibeke Strand Honorary Fellowship as a Djerassi Artist in Resident. In 1999 she was selected as an international exchange artist between the Hong Kong Fringe Club and the Yerba Buena Center for the Arts.
Naganuma serves as the director of Danspace where she teaches weekly Dance for PD® classes and offers an inter-generational class for people with Parkinson's and youth dancers. For more information, please visit www.dNaga.org.
Claudine teaches in Oakland, CA.
Photo by Esperanza Urueña
---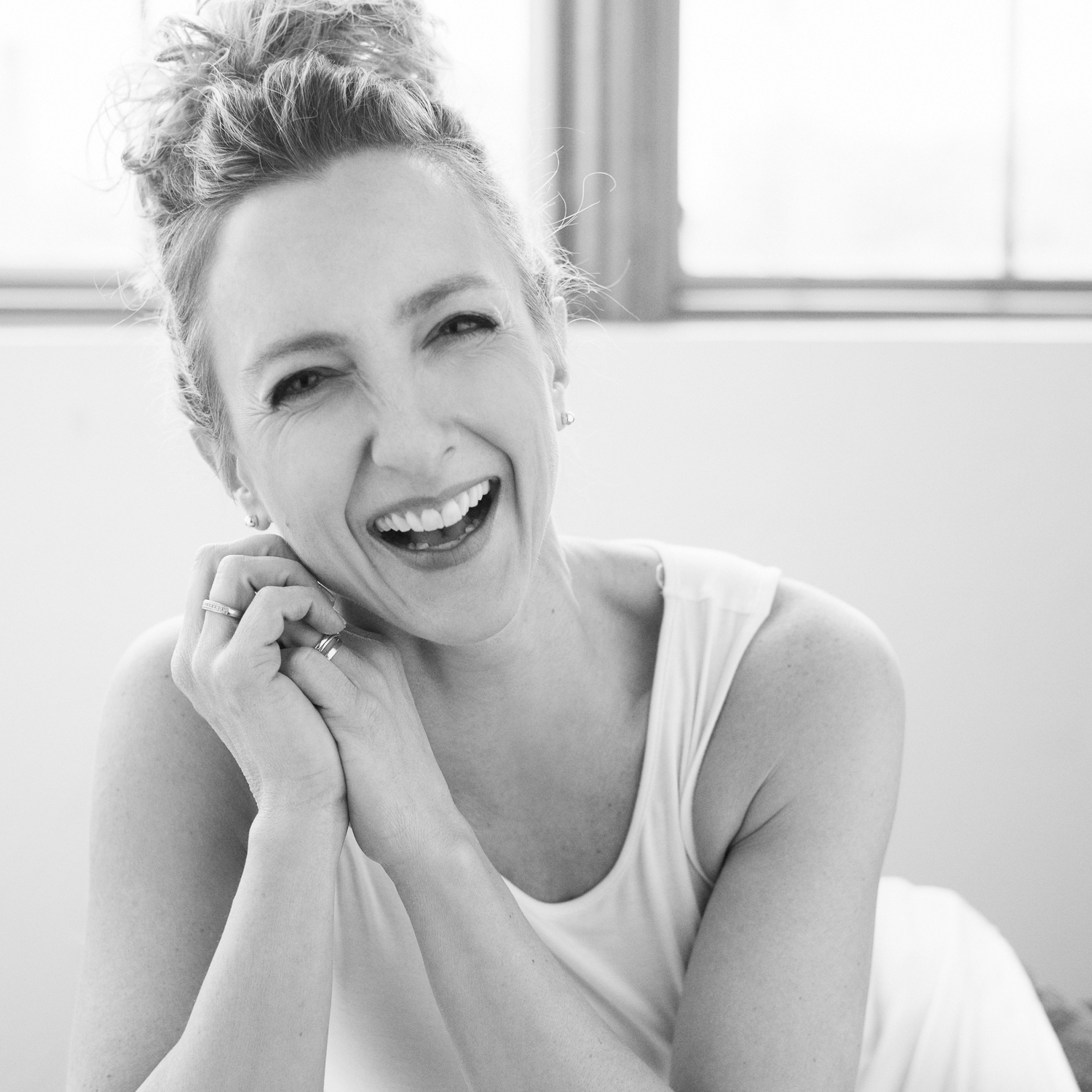 Lisa Pritzl began dancing at the age of three and danced the majority of her life. At the age of 14 she was a founding Company Member and danced semi-professionally for the Wisconsin Ballet Theatre. It was there that she learned valuable life lessons as well as the skills and techniques needed to perform at a high level.
She continued her dance career as an Instructor/Choreographer at Barb's Center for Dance where she was instrumental in developing their ballet program. She also taught, pointe, lyrical, modern, tap and jazz. She continued her dance training at the University of Wisconsin Green Bay in the theatre and dance program.
In her early 20's she turned her focus to raising her family and building her career in marketing and advertising. In 2015 and 2018 Lisa participated in the American Red Cross – Dancing with Our Stars – fundraising event raising over $60,000 for the Green Bay community. This was the springboard that reignited her passion for dance.
In 2018 she felt the calling to pursue her passion for dance. Her faith played a major role in providing the courage to leave her career, put her purpose to work and start Empowerment Dance. She recognized the need to provide dance to underserved populations. She now teaches Empowered By Movement, a class designed for anyone with movement concerns, as well as in assisted living facilities so that her students may rediscover joy through dance.
Lisa teaches in Wisconsin.
---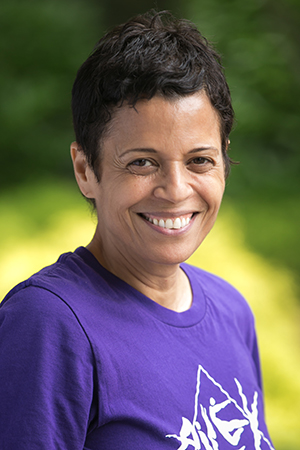 Shawn Roberts has a background in dance and theater, beginning her studies of dance with Stanley Knaub, SuzAnneDuckworth and Dale Merrill, and her studies of theater at Freehold Theatre. Ms. Roberts is the founding School and Education Director of Spectrum Dance Theater (Artistic Director Donald Byrd), where she directed, taught and produced student performances for more than 18 years. She is applauded for her profound work in transforming Spectrum's community dance classes into a successful curriculum-based school for beginning through pre-professional dancers. In 2008, Ms. Roberts completed the Mark Morris Dance Group's Dance for PD® teacher training and has been teaching classes and managing the STG program since 2009. In 2015, she completed the Dance for PD® certification, making her the first certified Dance for PD® teaching artist in the world outside of the founding teachers. Shawn also directs STG's annual Ailey Camp.
Shawn teaches in Washington State.
---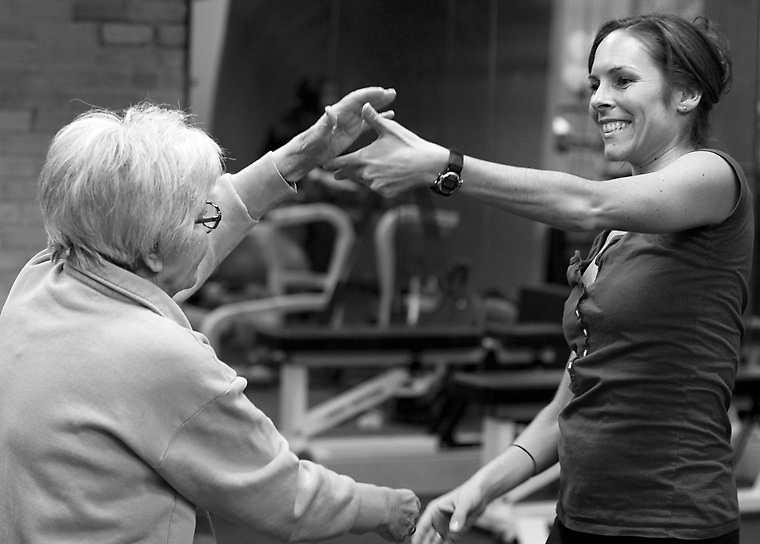 Sarah Robichaud is the first Dance for PD® Certified Teacher in Canada. Sarah is a classically trained dancer, author, entrepreneur, and charismatic leader, who has been recognized as a force for purposeful and impactful change as the founder and executive director of the registered charity 'Dancing with Parkinson's.'
Sarah studied and performed extensively throughout Canada, Europe and Moscow where she trained at the Bolshoi Ballet School, and has performed and choreographed for many theatre, film and television projects over the last 20 years. Sarah's interest in Parkinson's Disease began in the spring of 2007 when her client Andy Barrie (formerly of CBC Metro Morning) asked for help managing his physical PD symptoms through exercise. Sarah learned about the innovative PD dance class being offered by Dance for PD and went to New York to take part in their first teacher training program. Sarah was immediately inspired to offer DWP dance classes in Toronto starting in 2008 and thus Dancing with Parkinson's Canada was born. DWP now offers classes in over 15 locations throughout the Greater Toronto Area.
Sarah's passion for helping other connect and express through dance prompted her to launch her most recent initiative, a groundbreaking dance and arts program focused on addressing mental health challenges of First Nations peoples in Pikangikum, a struggling community with the world's highest suicide rate.
Sarah teaches in Toronto.
---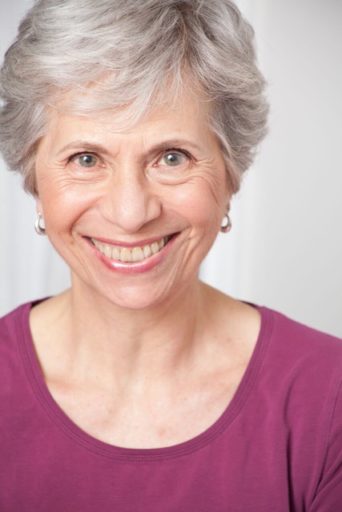 Judith Sachs trained in the 1960s with Alvin Ailey (jazz), Arthur Mitchell (jazz), Deborah Jowitt (modern) and Carola Goya and Matteo (Bharata Natyam and Flamenco) and started her professional life at the Hartford Stage Company in 1969 and Café LaMama (1970). But she subsequently took a different course and moved onto healthcare writing and marketing until 2011, when, with 2 hip replacements, she decided to return to her dance career.
She has been part of the Parkinson's community in Philadelphia since that time, when she developed a patient information website for GE Healthcare on a test to determine the differences between Parkinson's and essential tremor and simultaneously became a Dance for Parkinson's teacher.
Her goal now, at 71, is to get everyone dancing, whether in a chair or across the floor.
In addition to teaching Dance for PD in Abington, she works through her own ANYONE CAN DANCE® program in residential facilities, senior centers and private homes with those who have never considered dance or remember it fondly from childhood. In addition, she is part of the CenterStage arts in medicine program at Penn State Hershey Cancer Institute, dancing with patients and caregivers in the infusion suites. Judith is a member of the Lifetime Arts teaching roster and was named Teaching Artist of the Month in November 2017. She won a 2015 Leeway Foundation Grant for her intergenerational dance project and a Leeway WOO grant for her work in cancer dance.
Judith teaches in Philadelphia.
---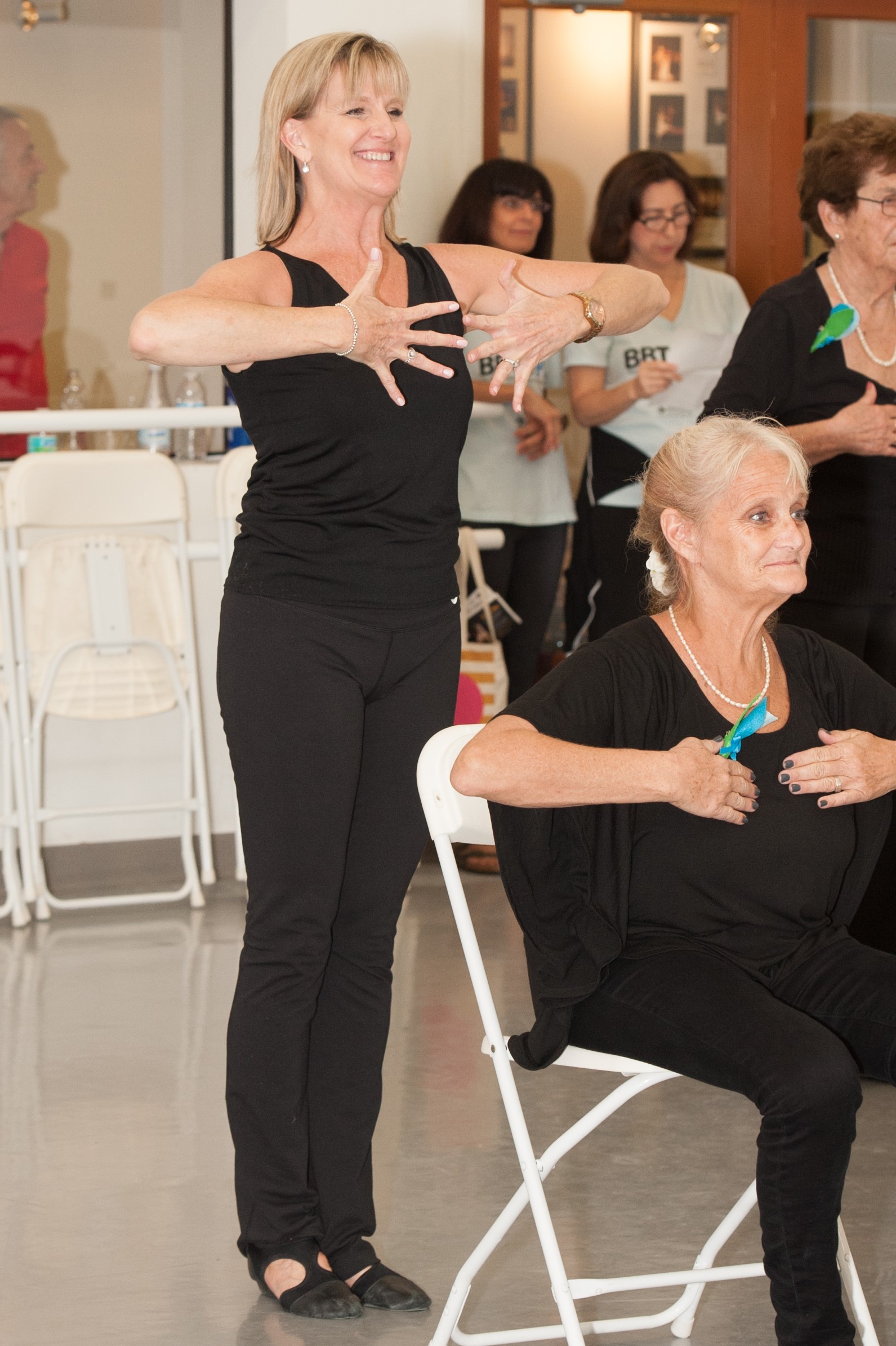 Cindy Surman co-founded the Dance for PD® Program at Boca Ballet Theatre in 2013, where she is one of the founding faculty of The School of Boca Ballet Theatre and is the Assistant to the Directors. She began her early dance training in Houston, Texas studying with Edna Herzog, and continued training at Boca Ballet Theatre. Ms. Surman has performed multiple roles both on and off stage as a dancer and a teacher.
She holds a BBA from the University of Texas where she was an All American Collegiate Cheerleader. Her three years as a teacher for National Cheerleaders Association has infused her classroom with joy and enthusiasm. After 22 years of teaching ballet to young students, she learned about Dance for PD® and was thrilled to have the opportunity to create a program for the South Florida area.
The BBT4PD (Boca Ballet Theatre for Parkinson's disease) program is proud to offer 2 teachers, a live pianist, an assistant teacher, and 4-5 volunteers per class. Since 2015, BBT4PD has presented an End-of-Year performance for family, friends, and Boca Ballet Theatre patrons.
The audience has been inspired by the class participants' courage to perform, and impressed with the amount of choreography that they master. Share the Joy has become one of the highlights of Boca Ballet Theatre's Season of Dance.
Cindy teaches in Florida.
---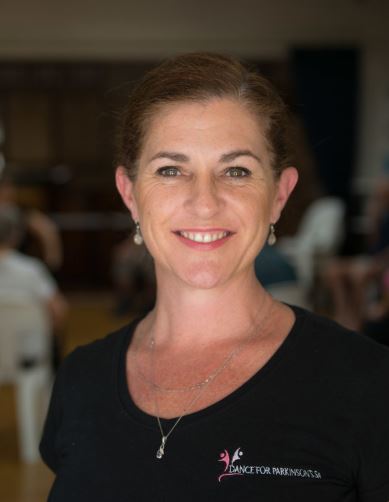 Julie Symmonds is the first Dance for PD® Certified Teacher in Africa. She started ballet classes at the age of 5 years old, and continued dancing throughout her school career. Ballet was her first love and led to Julie completing the 3 year Diploma in Dance at the University of Cape Town, graduating with a first place in Teaching Methodology and Drama. Julie then travelled overseas, experiencing Europe, the UK and Ireland before beginning her teaching career in 1997.
In October of 2015, she attended the Introductory Teacher's Course at the Mark Morris Dance Center in New York as the first South African to complete this training, and she launched her first class at the Playhouse Theatre in Somerset West in 2016. Julie was honored by a Stanley J. Wertheimer Fellowship in the same year, allowing her to continue her training process. In 2017, Carmen Davidson joined Julie and together they launched the company Dance for Parkinson's S.A Pty ( Ltd). Julie returned to New York in October 2017 to spend a month completing the Advanced Training and Certification program.
Julie is now one of a select group of practitioners worldwide who are authorized to train other dance teachers in the Dance for PD® program, and has presented training workshops in Johannesburg and Durban. She currently oversees a network of 7 classes in and around Cape Town! Since the inception, Dance for Parkinson's S.A has been featured in numerous newspapers, magazines, television and radio.
"I love teaching Dance for Parkinson's classes – every single class gives me goose bumps and giggle! We learn to laugh again and at the same time, give the mind, body and soul some much needed TLC!"
Julie teaches in Cape Town.
---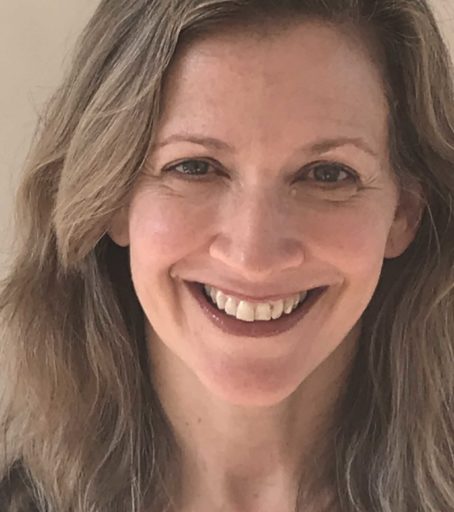 Paris Wages founded the first Dance for PD class in Victoria, Australia in 2014 while working for Elancé Adult Ballet School. She successfully started a second class in Melbourne, Australia in 2018. She co-directed and co-choreographed the short film "Stupendous: Dancing Through Parkinson's" in 2018 which made its American debut in the Frame by Frame Dance Film Festival at the Houston Ballet. She began teaching dance to adults after moving from San Francisco to Melbourne with her young family in 2012. She is now the first certified Dance for PD teacher in Victoria, inspired by a desire to give people living with neurological disorders a creative voice and a platform for artistic expression.
Ms. Wages holds a BS in Hospitality Management from California State Polytechnic University and a MFA in Dance from Florida State University. She has performed with several companies including the San Francisco Opera, LA Opera, San Diego Opera, Moving Arts Dance, LA Classical Ballet, Heidi Duckler Dance Theatre and Oakland Ballet. She has also had experience in musical theatre performing in productions of Carousel, Singin' in the Rain and My Fair Lady. As a choreographer she has worked for Solano Community College Youth Theatre, Woodminster Theatre and directed productions for her own company Quixotic Dance Technologies in the Bay Area. In addition to running two weekly Dance for PD classes Paris is certified in Group Fitness and Core Yoga teaching at the Hawthorn YMCA. She also works in an Aged Care facility teaching movement and dance to the elderly. For two consecutive years she has been a guest speaker at the Goulburn Valley Health Conference on PD presenting "The Role of Dance in Parkinson's Disease."
She is the recipient of multiple Boroondara Council grants to fund special projects that share the joy of dance and artistic expression to the greater Parkinson's community. In her spare time Paris enjoys writing dance reviews for Classic Melbourne, an online site dedicated to classical music news and reviews.
Paris teaches in Australia.
---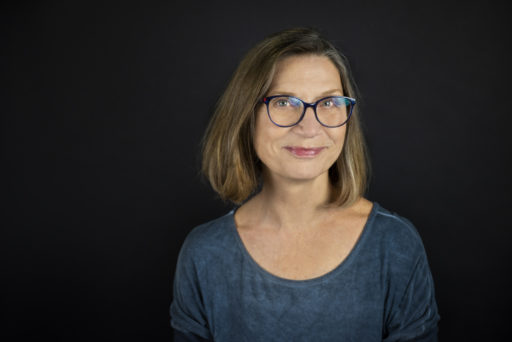 Susan Weber founded the Dance for PD® Program at Berkeley Ballet Theater in 2008, motivated both by her father's twenty-year experience with Parkinson's disease and by her long friendships with Mark Morris and founding teachers David Leventhal and John Heginbotham. The first Dance for PD® certified teaching artist in California, Susan holds M.A. and B.A. degrees in Dance from UCLA, where she began teaching as a graduate student.
Ms. Weber performed in the Lar Lubovitch Dance Company, touring extensively in North America and Europe and assisting Mr. Lubovitch in setting works at the Royal Danish Ballet, Les Grands Ballets Canadiens, and on Lynn Seymour of the Royal Ballet, among many others. More recently, she assisted Mark Morris as he created new works at San Francisco Ballet: A Garden, Later, his full-length Sylvia, and Joyride. She has also helped set his works at the Royal Ballet and English National Ballet.
Susan is a certified yoga instructor and a lifelong student of anatomy. At Berkeley Ballet Theater, Susan directs the Dance for PD® Program, leads two weekly Dance for PD® classes, teaches advanced ballet and serves as Advisor to the pre-professional Youth Company.
Susan teaches in Berkeley and San Francisco, CA.
Photo credit: Natalia Perez