Find a Class
Virginia
(**)
denotes charter affiliate program -
(T)
one or more teachers in this location have completed a Dance for PD training workshop. - (
Certified
) denotes teacher is certified by Dance for PD®
Licensed Dance for PD® Partner: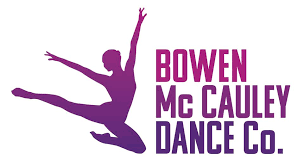 ---
Featuring: Dance for PD​® Certified Teacher Lucy Bowen McCauley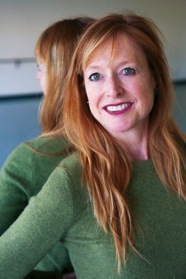 Lucy Bowen McCauley is the Artistic Director, choreographer, and creative energy behind Bowen McCauley Dance Company (BMDC). Since founding the company in 1996, she has created over 100 works ranging from lyrical ballets to highly physical contemporary pieces set to rock music. Her choreography offers an unconventional array of genres and blends balletic lines, quirky gestures, and modern dance's earthiness. Her work explores the interplay between music, dance, and drama. Washingtonian Magazine named her among those "who have helped transform Washington into one of the nation's liveliest centers in performing arts."
A dancer since childhood, Lucy's early training at the Jordan School of Music & Dance in Indianapolis, and the Interlochen Center for the Arts in Traverse City, Michigan, provided her with a profound appreciation for both music and musicians that is so striking in her work. At age 18, she accepted a scholarship to the Joffrey School in New York City where she performed with the Joffrey Concert Group.
She also danced with the Maryland Ballet, the Virginia State Ballet, DC Contemporary Dance Theatre and Daniel West Dancers, and was a founding member of Eric Hampton Dance. She pioneered a unique stretch technique 30 years ago, Bowen McCauley Stretch, which has been featured in USA Today, Dance Teacher, and The Washington Post. Lucy currently serves on the industry's trade association, Dance/USA – National Leadership Council for Dance. Past board service includes the Arlington Chamber of Commerce and a member of the Arlington Economic Development Commission.
Throughout her career, Lucy has received numerous awards and recognition for her excellence in dance. Most recently, she has been honored with the Woman of Vision Award from the Commission on the Status of Women, the prestigious Pola Nirenska Award for Outstanding Achievement in Dance and the Lifetime Award for Outstanding Achievement in Dance Education. Lucy has received the Alumni Path of Inspiration Award from the Interlochen Center for the Arts and the STAR Award for Artistic Excellence from the Arlington Commission for the Arts. She is a recipient of the Elizabeth Campbell Award for the Advancement of the Arts in Arlington from the American Association of University Women and the James B. Hunter III Arlington Community Hero Award, which recognizes people who make an ongoing difference in the Arlington community.
Lucy is an active member of Dance/USA and just recently appointed the Inaugural Chair of the National Leadership Council for Dance. Past Board service includes the Arlington Chamber of Commerce and Arlington Economic Dev. Commission.
Lucy has been offering free classes for people with Parkinson's Disease in multiple locations since 2009 and is the only Dance for PD licensed affiliate in the DC metro area. Lucy has also been teaching her unique and kinesthetic stretch technique for over 30 years to athletes and non-athletes alike. Bowen McCauley Stretch incorporates a series of continuous and static movement along with deep breathing to reduce stress, increase mobility and offer over all improved well being.
---
Fairfax – George Mason University |
Dance for PD®
Fridays
1-2:15 p.m.
Free of charge
Lead teacher: Lucy Bowen McCauley
Sponsored by George Mason University School of Dance
George Mason University – Fairfax Campus
deLaski Performing Arts Building 3009
For more information and to register: Click here
Harrisonburg (T)
Dance for Parkinson's
Select Saturdays: February 16 and 23; March 16, 23 and 30; and April 6, 13 and 20
10:30 a.m. until 11:45 a.m.
Free of charge
Lead teacher: Kate Trammell (Wertheimer Fellow), with Lauren Abrams, Ashton Clevenger and Chloe Conway as assistant teachers and Thomas Hassett and Abby Wiegand as musicians
Forbes Center for the Performing Arts
147 Warsaw Ave
Harrisonburg, VA 22801
Registration is required. To register, visit www.jmu.edu/theatredance/about/special-programs.shtml. For further information about the classes, contact Kate Trammell at trammekx@jmu.edu.
Richmond (T)
Richmond Parkinson's Dance Project
No charge
Two times and locations:
Mondays
11-11:45 a.m.
West End Academy of Dance
10620 Patterson Ave # C
Richmond, VA 23238
Wednesdays
11:00 am-12:00 pm
Weekly
Simply Ballroom Dance Studio
3540 Courthouse Rd.
Richmond, VA 23236
Sponsoring organization: Simply Ballroom Dance Studio
Lead teacher: Veronica Braun
Dance styles/techniques/content covered in class: Modern and theater dance, ballet, folk dance, tap, improvisation, and ballroom dance
Please clease call (804) 276-3343 or email dance@simplyballroomva.com with questions or to reserve a spot.
Read an article about the Richmond program.