Find a Class
Nevada
(**)
denotes charter affiliate program -
(T)
one or more teachers in this location have completed a Dance for PD training workshop. - (
Certified
) denotes teacher is certified by Dance for PD®
Licensed Dance for PD® Partner:

---
Featuring: Dance for PD​® Certified Teacher Pamela Lappen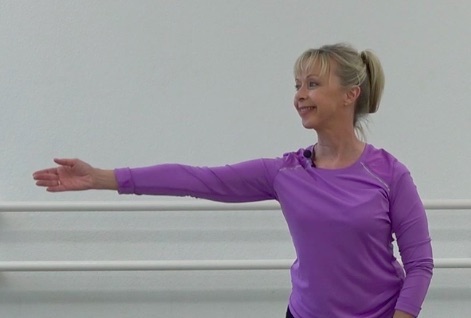 While teaching dance at Santa Barbara City College, Pamela Lappen received a recommendation from Lineage Dance to attend the Dance for PD teacher's training in Pasadena, CA. Upon completing her first training with David Leventhal, Misty Owens, Olie Westheimer, members of the Pasadena medical community and the spirited Pasadena PD dancers, Pamela was deeply moved by the experience and knew that serving the Parkinson's community was to be her new path in dance. Since then Lappen's work with the Southern Nevada Parkinson's community has received support from the Nevada Arts Council, The National Endowment for the Arts, the Parkinson's Foundation, and Friends of Parkinson's.
At educational, wellness and medical symposiums, Pamela's work in dance for Parkinson's has been presented at: the Cleveland Clinic – Las Vegas, PMD Alliance, Parkinson's Place – Las Vegas, h2u – Mountain View Hospital and through Friends of Parkinson's. Pamela has been a life long advocate for dance. Growing up in a small community in northeastern Wisconsin, she quickly learned if you want change in your community sometimes you must be the change. After working alongside fellow Dance for PD teaching members in Southern CA and Nevada, in the spring of 2016 Pamela began her own program, Dancing with Parkinson's – us. Through community support Pamela's classes are now offered at Las Vegas dance studios and via Zoom. Since she began the Dancing with Parkinson's – us project her PD dancers have participated and performed in educational
dance videos, lecture demonstrations, the "PD Crane Dance Project" and "PD and the Creative Arts Experience."
Lappen was recognized as a Dance for PD Certified Teaching Artist in July 2019 and is
honored to be affiliated with Dance for PD at this highest level. Offering weekly Dance for
PD classes, Pamela works to build bridges in the community in support of those with
Parkinson's disease, their caregivers, family and friends. Pamela Lappen holds a M.A. from
UCLA in Dance and Education. A UCLA Fellowship and Scholarship recipient, Pamela held a
yearlong teaching position as a graduate student. Her thesis was published as:
"Communication and Understanding Within the American Arts Enterprise, from the
Perspective of Creators and Presenters: a Case Study in Los Angeles". She also holds a B.F.A.
from UW-Milwaukee in Dance and Theatre Performance where she graduated with
Honors.
As a choreographer, in recent years Pamela has embraced her experience with Parkinson's
disease to be a part of her intellectual creative process. Her most recent works: "C'est Notre
Temps", "When Parkinson's Knocks on Your Door" and "Sketches" engage PD dance artists
with professional dance artists in the dance making and presentation process. Through her
accomplishments and education, she hopes to become an even more compassionate artist
and educator, while raising awareness for those with Parkinson's disease.
---
Las Vegas (T) |
Dancing with Parkinson's – us
Thursdays, 1-2pm (in person and on Zoom)
Teaching Artist: Pamela Lappen, Dance for PD® Certified Teaching Artist
Classes are sponsored by the Parkinson's Foundation
The Pointe Dance Center
9512 W Flamingo Rd #100
Las Vegas, NV 89147
To register for class, please visit our website.
For more information, Call: (805) 640-5221 or email: pamelalappen@gmail.com