Find a Class
Brazil
(**)
denotes charter affiliate program -
(T)
one or more teachers in this location have completed a Dance for PD training workshop. - (
Certified
) denotes teacher is certified by Dance for PD®
Belém (T)
Baila Parkinson
Mondays and Wednesdays, from 8 am to 12 noon
Classes are part of an on-going research project
Lead instructor: Lane Viana Krejcová
Universidade Federal do Pará
Laboratory of Studies in Functional Rehabilitation (Laerf)
Ufpa Institute of Health Science (ICS)
Avenida Generalissimo Deodoro, 01
Belém
For more information, please call +55 (91) 99820-9263, e-mail parkinsongroup@gmail.com, or click here.
Porto Alegre (T)
Dança & Parkinson
Segundas e quartas-feiras / Mondays and Wednesdays
das 9:00 às 10:00 da manhã (Grupo 1) e das 10:00 às 11:00 (Grupo 2) / From 9 to 10 am (Group 1), and from 10 to 11 am (Group 2)
2 vezes na semana, de Março a Dezembro (9 meses) / 2 times a week, from March to December (9 months)
Aulas gratuítas / No charge
Inscrição prévia / Prior registration required
Lead instructors' names / Coordenação: Aline Nogueira Haas
Host organization/ Organização: Escola de Educação Física, Fisioterapia e Dança (ESEFID), Universidade Federal do Rio Grande do Sul (UFRGS)
ESEFID/UFRGS
Rua Felizardo, 750
Porto Alegre
Rio Grande do Sul, Brazil
Para maiores informações, por favor contate @dancaeparkinson (Instagram and Facebook) or by e-mail: dancaparkinsonesefid@gmail.com
Rio de Janeiro (T)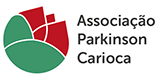 Dance for Parkinson's
Tuesdays 9:30-10:30 a.m.
Wednesdays 11 a.m. – 12 p.m.
Sponsoring organization: Associação Parkinson Carioca
Lead instructors: Annette Fernandes Netto and Heloisa Suzano de Almeida
Ramiro Magalhães Street, 521
3rd floor, Engº de Dentro
Rio de Janeiro, Brazil.
For more information, please call +55 (21) 98138-4611, email contato@parkinsoncarioca.com.br, or click here.