Meet the Fellows

Patricia (Pat) Alley began dancing at an early age in Statesboro, her hometown in South Georgia. As a young adult, Ms. Alley moved to New York City to study ballet, Afro Cuban, modern jazz, and tap at a variety of centers and studios in Manhattan. She danced professionally as an Equity Performer in three national tours of Broadway shows. While in New York, Ms. Alley taught ballet and tap at two studios in Brooklyn. She was Artistic Director of The Dancer's Workshop in Statesboro, Georgia for fifteen years. Ms. Alley, a certified yoga instructor currently teaches yoga and dance in Savannah, Georgia where she lives with her family.


Melanie Brierley is a UK practitioner in Dance and Parkinson's (Cumbria group) and a founder member of Dance for Parkinson's UK. She is also a PhD researcher in the field, developing an understanding of why and how dance benefits those living with Parkinson's. Mel is an ISMETA (International somatic movement, education, and therapy association) registered Somatic Movement Educator and university lecturer in somatic dance practice. She has been working in the field of community dance and education for the last 27 years.


Julie Carda holds a Master's Degree in Religious Studies from St. John's University Collegeville, MN, a Geriatric Wellness Instructor certification from Western Oregon University Northwest Rehabilitation Associates, several specialty fitness certifications and a BA in Dance /Liberal Arts from Creighton University Omaha, NE. She began ballet in 1969. As a young adult, she studied ballet in New York and Paris then settled in the Midwest where she taught and performed. Here she began researching cognitive fitness techniques and integrating the techniques into movement and dance. After raising two children, she moved to Bend, Oregon with the express purpose of serving the needs of the aging population. In 2011, she created the company Everyday Brain Fitness. Her company offers fall prevention programs such as Tai Chi as well as private and group brain fitness classes for the senior community. Through purposeful interactions, she has been quite successful in helping clients maintain physical, mental, emotional and spiritual independence with dignity while maximizing their functional independence and morale through community connection. Currently, she is collaborating with the First Presbyterian church of Bend Center for Well-being and Parkinson's Resources of Oregon. Within this collaboration, she provides Tai Chi for people with PD and, with the educational support provided by the Stanley J. Wertheimer fellowship, will be developing a Dance for PD program.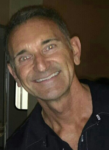 Andrew Carroll holds a BFA in Dance, and an MA in Arts Administration. Mr. Carroll has an extensive background in the performing arts, which includes performing nationally and internationally for nine years as a soloist with the Pennsylvania Ballet Company in Philadelphia. His roles include Prince Seigfried in Swan Lake, The Cavalier in The Nutcracker and leading roles in Balanchine, Forsythe, Taylor, and Ailey among others. In 2010, Mr. Carroll joined The University of South Florida, Tampa, where he received tenure in 2016. Mr. Carroll teaches all levels of ballet, history and partnering. In 2010, he was commissioned by The Florida Department of Health to produce a pop culture dance video to illustrate necessary directives and procedures for new cleaning staffs in reference to high touch surfaces and proper protocol of cleaning illustrated through dance and music. This video, completed in 2011, is now used nationally and internationally and led to two additional commissions. He continued this research track using dance as a language in social justice education, awareness and advocacy by producing videos on bullying, dating violence, suicide prevention (in collaboration with Hubbard Street
Dance company members), human sex-trafficking and cyberbullying awareness. The videos have reached worldwide use by organizations who advocate on behalf of these issues. Mr. Carroll's research using dance as a communication tool to address medical and social issues and subsequent video work has been featured on the ABC, CBS, FOX and Bay News 9 television news networks. Mr. Carroll is an international speaker, and has presented at conferences in Austria, Hungary, Greece and Hawaii, and has published articles in ArtsReach, World Arts Today, Art Times Journal and DanceUSA's e-journal among others. He is a sought-after guest artist-teacher, and has taught numerous Master Classes in ballet at The Florida Dance Festival, The Patel Conservatory, The Rock School, and Le Centre, L'Abbaye de Pontevoy, France.

| | |
| --- | --- |
| | Daphne Cushnie attended the University Hospital of Wales (Cardiff) to study remedial gymnastics and recreational therapy, becoming state registered in 1981, and subsequently practicing in the National Health Service (NHS). In the 1980's, she set up dance movement groups in the community, working with different client groups, including adults with learning difficulties, adults with profound multiple learning difficulties, post-natal classes, and creative movement classes for adults and children. During this period, Daphne studied with Rudolf Stanger, Jabadao, Rosemary Lee and Miranda Tufnell. She attended the Laban International Summer School and began to develop her practice through an integration of approaches to dance and movement. In 1990 she became a state registered chartered physiotherapist specializing in neurology. She later completed an honors degree in performing arts, focusing her studies on such pioneering figures in the field of somatics as Charlotte Selver, Elsa Gindler and Moshe Feldenkrais. In 2000, she returned to work in the NHS in Kendal, Cumbria as a neurological physiotherapist, setting up a community dance group for people with Multiple Sclerosis in 2002, and another group for people with Parkinson's disease in 2005. |
| | |
| --- | --- |
| | Dianna Daly is a fine and performing artist and teacher who teaches yoga, art, movement and exercise for people with Parkinson's, and fall prevention programs for seniors. She is a graduate of Skidmore College and has danced for the Marcus Schulkind Dance Company, Performing Arts Ensemble, Boston Liturgical Dance Ensemble, Daniel McCusker Dance, Peter Dimuro and Caitlin Corbet Dance. She was the co-creator of C&DDesigns weaving tapestries on commission for individuals, galleries and corporations such as Raytheon. In 2001, she moved to Ireland for her husband's job in education and began teaching yoga and choreographing dance for musicals in secondary schools. She returned to her roots on the north shore of Boston in 2007, and continued to teach yoga and movement and perform in multi-age dance projects in Boston such as Caitlin Corbett and Across the Ages Dance. Her interest in teaching dance for Parkinson's started after working extensively with a client who had Parkinson's and seeing the wonderful benefits movement and dance had in her client's life. She has spent the past few years collaborated with organizations to bring opportunities of art, music and movement to the areas north of Boston. She currently teaches a movement and exercise class for people with Parkinson's in Gloucester MA and is about to launch another movement class in Peabody MA. |
| | |
| --- | --- |
| | Margot Greenlee received her formal dance training at The Ohio State University, completing an MFA in 1999. While in Ohio, she founded the multidisciplinary lab Total Theater, Inc., conducted dance residencies for the Ohio Arts Council's Arts in Education program and also taught at Ohio Wesleyan University. She was a company member with the Liz Lerman Dance Exchange from 1999 to 2007 and continues to serve as an Associate Artist. Her major projects with the Dance Exchange include the Hallelujah Project, a multi-year residency and performance tour; Wild Thing, a children's performance directed by Celeste Miller; a project at the Kyoto Arts Center in collaboration with Japan's Contemporary Dance Network; and Ferocious Beauty: Genome, a collaboration with scientists across the country focused on bioethics and the future of genetic research. Her current artistic projects focus on the integration of dance in education, corporate and health care settings. |
| | |
| --- | --- |
| | Ruth Davidson Hahn is happily married to David Hahn and they live in Lincoln, Nebraska. A founding member and 21-year veteran dancer of the Mark Morris Dance Group (MMDG) from 1980–2001, Ruth is President, Artistic Director and Founder in 2001 of Ruth Davidson Hahn & Company. Her company of dancers and musicians has performed throughout the state of Nebraska at the Lied Center for the Performing Arts, in performance collaborations with Lincoln's Symphony Orchestra, at the Red Cloud Opera House sponsored by the Willa Cather Foundation, as a featured performance of the Arts on the Green festival in Omaha, and more. One the highlights of Ruth's choreographic career was her collaboration with dancer Mikhail Baryshnikov, creating a solo for the national tour of his evening of dance Solos with Piano or Not, 2003, and having him perform this work as a guest artist with RDH & Co at the Lied Center for the Performing Arts in that same year. Ruth has also enjoyed guest teaching and choreographic projects with the University of Nebraska, Lincoln, Dance Program, one of which she brought the dance students to perform her choreography as part of the Inside/Out Series at the Jacob's Pillow Dance Festival. Ruth was the resident choreographer for Millennial Arts Productions, a multimedia company in NYC dedicated to creating large productions of oratorios. Her credits include but are not limited to choreographing Igor Stravinsky's Pulcinella (1997), George Frideric Handel's Esther aside the Jean Racine play of Esther (1998), and Handel's Messiah (1999). Born and raised in New York City, she is an award-winning graduate of New York's High School of Performing Arts and received her Bachelor of Fine Arts in Dance from SUNY at Purchase, New York. In addition to dancing with MMDG, early in her career she danced with the Hannah Kahn Dance Company and the Don Redlich Dance Company where she had the honor of being choreographed on and performing works of the late dance master, Hanya Holm. Ruth appears in Hanya: Portrait of a Pioneer, a biographical film on the career of Ms. Holm starring Julie Andrews as narrator. |
| | |
| --- | --- |
| | Dotti Harness-Foster studied tap, acrobatics, jazz, and ballet with Barbara Clausen of Barbara's School of Dance in Anchorage, Alaska, and took modern and ballroom through the University of Alaska. She credits Barbara Clausen for her emphasis on solid fundamental techniques, which ripple through all dance styles. From 1996-2004 she taught dance at Homer High School in Homer, Alaska. As a Feldenkrais Practitioner, she became interested in the neuroplasticy of the brain and how the Dance for Parkinson's program taps into the creative and imaginative part within all of us. Since 2013, she has been teaching an Insightful Body Moves class for those with mobility issues as in Parkinson's, Multiple Sclerosis, the after effects of a stroke and tremors. The class is a blend of The Art of Moving by J. Argue, Awareness Through Movement lessons based on the Feldenkrais Method, and imaginative stylized dance moves that can be done in sit or stand, with live music. |
| | |
| --- | --- |
| | Roslynn 'Renee' Johnson received her BFA in Theater Management and Stage Production while studying dance at the University of the Arts. As an educator, choreographer, and administrator in dance, she is grateful for her many years of experience. Some of her career highlights include work with the New Freedom Theater and Gibson School of Music and Art, soloist performances with Ujima Dance and company productions with groups such as Imagine Dance Co, Nos Pes De Ouro, and Latin Motion. A few of her choreographic undertakings include projects for Brooklyn's Summer Saturdaze Festival, Olney Arts Festival, and various other institutions and ministries. She is greatly passionate about her most recent project (Aliyahschoolofart.com) which is developing dance curriculum for students with disabilities and her work with Dance for Parkinson's disease. Renee has been a company member of Dancefusion since 2016. |
| | |
| --- | --- |
| | Sarah Leversee is the Artistic Director of Art as Action, a grassroots movement of artivists, based in Denver, Colorado, whose mission is to use the power of collaborative art to create social change. Born in Edgewater, Colorado, Ms. Leversee trained and performed extensively in ballet, gymnastics and jazz throughout childhood at local studios near Denver, CO. At University of Colorado in Boulder she studied modern and ballet extensively, as well as taking electives in jazz, African and hip-hop. She was the co-founder, director, choreographer and performer for the fuzion project; featured choreographer and performer at National School of Fine Arts, Mexico City; choreographer and company member for Blue Moon Dance Company; performer in The Bridge Project, Seattle, WA; company member of oaklanDrive Dance Company, Seattle, WA. Ms. Leversee has been an Adjunct Professor at Red Rocks Community College since 2009, teaching ages 17-60, levels beginner-advanced intermediate in jazz, modern, hip-hop and lyrical dance. Art as Action has brought artivism deeper into the community by donating a percentage of ticket sales and hundreds of complimentary tickets to local non-profits including Warren Village, Moving to End Sexual Assault (MESA), Rape, Abuse and Incest National Network (RAINN), Attention Homes Longmont, The Inn Between and Urban Peak at The Spot. |
| | |
| --- | --- |
| | Megan Mizanty is a dancer, choreographer, teacher and arts administrator. She received a BA in English Literature from Ithaca College, and an MFA in choreography and performance from Temple University. Megan is currently an adjunct professor at Temple University, as well as a communications specialist with Koresh Dance Company. She is a company member with Birds on a Wire Dance Theatre and Band of Artists. Megan has over twenty years training as a contemporary and modern dancer, and her work has been shown in various Philadelphia venues. Recently, her solo was ask to be performed at the Pennsylvania State Capitol. She is the recipient of Temple University's Interdisciplinary Arts Grant, for her sustained collaborative work with opera singers and musicians. Her teaching repertoire includes beginner to advanced contemporary dance, improvisation and ballet, as well as creative movement classes for children. Megan is a rigorous advocate of dance's presence in the social fabric of Philadelphia, and hopes to continue being a dynamic and multi-faceted artistic presence. |
| | |
| --- | --- |
| | Patricia Monreal was a professional dancer with Ballet Folk of Idado, and danced at MGM and Hilton shows in Las Vegas. From 1989-1999, she taught and danced with "Abundance", a non-denominational dance workshop ministry, and is currently a pilates and gyrotonic certified instructor in the Las Vegas area. Since 2009, Ms. Monreal was been an exercise and movement instructor for the APDA Las Vegas Chapter. |
| | |
| --- | --- |
| | Cynthia Cadwell Pegado earned a Bachelor of Fine Arts, cum laude, in dance from University of Cincinnati College Conservatory of Music while launching her professional career with Cincinnati Ballet. An international career of solo and corps de ballet roles in classical repertoire, neoclassical works, and original pieces by contemporary choreographers in a diverse array of styles, took her to stages across the world. Cynthia grew up dancing in the round for special needs audiences with Young Dancers' Workshop in Buffalo, NY, learning from an early age that she could help others through dance. At age 16, as principal dancer with Ken-Ton Ballet, she performed "Giselle" and other lead roles during her final two years of local training. As a college dance major, Cynthia learned modern dance in Horton technique with Jimmy Truitte and received ballet coaching from Oleg Sabline and Freddie Franklin. With Scapino Ballet (Amsterdam, Netherlands), Ballet Royal de Wallonie (Charleroi, Belgium), Basler Ballet (Basel, Switzerland), and Companhia Nacional de Bailado (Lisbon, Portugal), Cynthia toured extensively throughout Europe, Sicily, China, Israel and Cuba. After raising a family, her professional specialization integrates arts in healthcare with non-profit program management. Her work to enhance the lives of people living with incurable chronic disease encompasses public speaking, marketing and event planning and certification in disease management outreach, leading programs in movement, guided imagery, and relaxation techniques for pain and stress management. A board member and guest artist with Pick of the Crop Dance, Cynthia also enjoys performing with Buffalo Contact Improv Jam Performance Group throughout the year. A trained teaching artist in the Dance for PD® model, Cynthia launched her PDdance classes with three concurrent ten-week summer sessions in 2015, offering PDdancers in Buffalo a chance to dance three times a week. Partnering with National Parkinson Foundation of Western New York, all classes are offered for free. |
| | |
| --- | --- |
| | Lisa Pritzl Lisa began dancing at the age of 3 and dance was her life for 20+ years. At the age of 14 she was a founding Company Member and danced semi-professionally for Wisconsin Ballet Theatre. It was there that she learned valuable life lessons as well as the skills and technique needed to perform at a high level. She continued her dance career as an Instructor/Choreographer at Barb's Center for Dance where she was instrumental in developing their ballet program. She also taught, pointe, lyrical, modern, tap and jazz. She fell in love with her husband Mike at the University of Wisconsin Green Bay in the theatre and dance program where they were paired up in a Pas de deux in the production Pinocchio. She was also a member of the award winning Phoenix Pride Dance Team and participated in the Danceworks program. In her early 20's she turned her focus to raising her family and building her career in marketing and advertising. In 2015 and 2018 Lisa participated in the American Red Cross – Dancing with Our Stars – fundraising event raising over $60,000 for the Green Bay community. This was the springboard that reignited her passion for dance. In 2018 she performed in the musical, Mary Poppins at St. Norbert College and was part of the ensemble where she held 4 dance roles. She loved her job and the people she worked with but knew there was a higher calling for her to pursue her purpose. In September 2018 she left her 20-year career and began Empowerment Dance LLC. The business was created for a purpose, motivated by a passion and is driven to transform lives for those with physical and mental disabilities. She also works with the senior population and individuals looking for specialized instruction. Her vision is to transform lives by creating a better life through emotional, social, cognitive and physical integration. She is extremely blessed to have a family that has supported her every step of this journey including her husband Mike who is a Realtor, their oldest son Brandon who is a 4th grade teacher at Eisenhower Elementary and their youngest son Garitt who is currently serving in the Marines. |
| | |
| --- | --- |
| | Michael Richter is the founding director of Mi Danza, providing performances and classes in schools and community settings (parks, city streets, etc.) in La Paz, Baja California Sur, Mexico. In 2014, Richter co-founded Eco Embrace Dance with Elaine Wang, an international choreographic collaborative to create dance videos in natural settings. In all his artistic work, Richter draws from postmodern dance, performance art, and sensory awareness. After receiving his MA in Dance and teaching for the Los Angeles School District, Richter co-founded and co-directed Move, Dance, and Yoga (2003-09), which provided artist residencies, mentoring, curriculum, and professional development in dance integration to over 40 elementary schools in Los Angeles, CA. Richter also co-founded and co-directed two dance improvisation companies in Southern California: Conduit Dance Ensemble and Locomania Dance (1996-2002). He received support from the Dana and Harkness Foundations for Dance to co-develop a mentoring project for dance artist/educators with Celeste Miller and Jacob's Pillow Dance Festival. He also garnered grant support from the California Arts and Humanities Councils to create choreography with community dancers. Richter was a professor of Creative Dance in the Kinesiology department at California State University, Northridge. He has acted on the Boards of the California Dance Educators Association and the Language of Dance Center, USA. He was also a researcher with the National Dance Education Organization. He is a certified Language of Dance® motif notation Specialist and Sensory Awareness instructor, who currently performs and teaches in a wide range of educational and community settings in North America. |
| | |
| --- | --- |
| | Elly Schaaf resides in Kenosha, WI, where she teaches ballet and Barre classes. She started dancing at age 6 and received pre-professional training in multiple disciplines of the arts at DaySpring Arts and Education in St. Louis, MO. She taught ballet and jazz into her twenties before taking a break and working in administration and hospitality. Since moving to Kenosha 3 years ago, Elly has started a ballet program at an existing school of dance and opened a business teaching Barre classes in the local downtown area. She is excited to be able to bring the Dance for PD program to her city and eager to connect with the greater Parkinson's community. |
| | |
| --- | --- |
| | Marie Alonzo Snyder is the founder and artistic director of Zouk hi, Tangerine Dance Collective, NY Times acclaimed dancer and choreographer, international scholar, educator and published author. She earned her BFA and MFA in Dance at New York University and her Doctorate in Education at Columbia University. Marie is a founding member of the West Windsor Arts Council and co-founder of the "I'll have what she's having…" Dance Project. After training with the Dance for PD program in 2011, with a grant from the Parkinson Alliance she spearheaded dance classes for people with Parkinson's in Princeton, New Jersey. In 2012 she was invited to teach at the Asian Hospital and Medical Center in the Philippines to teach a full class for their Parkinson's support group. Recently in 2015, with the sponsorship of Hawai'i Parkinson Association she taught a Hawai'i Dance for Parkinson's class for her Kona community. Marie teaches Pilates and Brazilian Zouk in various towns in the Big Island of Hawai'i where she moved to in 2014. She has recently released a book published by The Larry Czerwonka company "The Art and Sensuality of Brazilian Zouk Dancing" (www.livezoukaloha.com). |
| | |
| --- | --- |
| | Megan Walker Straight lives in Vancouver, British Columbia, Canada. She has performed throughout the world in the companies of Merce Cunningham (1980-1987), Lucinda Childs, Douglas Dunn, and Kenneth King. In 2013 she received a Merce Cunningham Trust Fellowship to restage Cunningham's choreography for projects in NYC and at Simon Fraser University. For the last 15 years she has been adjunct Faculty teaching contemporary dance at Simon Fraser University in Vancouver. She holds a BA in Dance and Film from the University of California, Berkeley, trained with the Hunter College MA program in Dance Therapy, and with the Helix Institute for Psychological and Spiritual Healing in NYC. She has taught dance and choreographed for the very young to the substantially older, for dance educators, for both professional and nonprofessional populations, in the schools and studios from remote coastal communities to places of dance study in the urban core. She is also a teacher of Hatha yoga. |
| | |
| --- | --- |
| | Julie Symmonds is the founder and Director of Turning Steps Studio established in 1997 in Somerset West, South Africa. She began dancing at the age of five years old and continued throughout her schooling career. Julie opened her studio after completing the 3 year Diploma in Dance at the University of Cape Town in 1996 under the expert guidance of Professor Elizabeth Triegaardt. Upon graduation Julie received "The Teacher of the Year Award", and was awarded the "Sheila Chisholm Medal for Personal Achievement" as well as the Drama prize for outstanding Theatre Performance. Julie has been teaching classical ballet and tap for nearly 20 years, and she is a registered teacher with both the Royal Academy of Dance, and Theatre Dance Association. Julie completed the Introductory Workshop for PD in New York in 2015, after a grandmother of one of her pupils at her ballet studio asked her to look into the Dance for Parkinson's Program. The only South African to offer a Dance for PD-based program, Julie's classes have recently been featured in the local media. |
| | |
| --- | --- |
| | David Tamaki began his formal training at New Jersey School of Ballet at age 7 and became a member of the NJB Junior Company in 1998. A year later he joined the company and during his career danced principal roles, which included the Champion Roper in Rodeo, the Prince and Trepak in Nutcracker, Romeo in Romeo & Juliet and Le Corsaire pas de deux to name a few. Mr. Tamaki is currently an assistant administrator and repertory coach at New Jersey Ballet, an instructor for New Jersey School of Ballet and is a board member of Dance NJ. He holds a Bachelor of Arts from Saint Mary's College of California where he graduated summa cum laude and is currently pursuing a Master of Science in Fundraising Management at Columbia University. Mr. Tamaki is a trained instructor in the Dance for PD® model and leads New Jersey Ballet's Dancing for Parkinson's program, which provides free weekly dance classes for individuals with Parkinson's disease and their care partners. |
| | |
| --- | --- |
| | Kate Trammell, professor of dance at James Madison University, holds graduate degrees in dance from Ohio State University and Temple University. She has choreographed, performed and taught throughout the United States and in China, Denmark, England, Germany, Hungary, Italy, Poland, Portugal, and Russia, and recently traveled to Morocco with Patch Adams and an international team of humanitarian clowns. She has collaborated with Cynthia Thompson as a duet company since 1983. From 2014-2016, Trammell toured "Namely, Muscles," an evening-length dance theatre work by Claire Porter. Trammell has a certification in Infant Developmental Movement Education through Bonnie Bainbridge Cohen and the School for Body-Mind Centering which informs her movement work with people of all ages, backgrounds, and abilities. She has co-taught developmental movement classes for babies and their care-givers. In China, Trammell taught creative movement and dance in university dance departments, conservatories, and orphanages. She directs a study abroad program which takes students to work with children in Russian orphanages and hospitals. Trammell has served on the faculty at White Mountain Summer Dance Festival and the West Virginia Dance Festival. She has been a leader in several large-scale interdisciplinary projects at JMU focusing on access and inclusion in and through the arts. |
| | |
| --- | --- |
| | Sharon Wehner is originally from San Jose, California. She trained with Jody White and David Roxander, San Jose Dance Theatre, San Francisco Ballet and San Jose/Cleveland Ballet. Ms. Wehner joined Colorado Ballet in 1996 and was promoted to Principal in 1999, and in the last 15 years, has performed many lead roles with the Company. These include Kitri in Don Quixote, Giselle in Giselle, Odette/Odile in Swan Lake, Medora in Le Corsaire, Aurora in The Sleeping Beauty, Swanilda in Coppelia, Mina in Dracula, Juliet in Romeo & Juliet, the Principal couple in Balanchine's Stars and Stripes and Rubies, Antony Tudor's Leaves are Fading, and Twyla Tharpe's In The Upper Room. She has been honored to have solos and pas de deaux created on her by choreographers Edwaard Liang, Mathew Neenan, Christopher Wheeldon, Darrel Grand Moultrie, Dwight Rhoden, Jessica Lang, Brian Reeder and Toru Shimazaki. In addition to Colorado Ballet, Ms. Wehner has also performed with The Washington Ballet, Oakland Ballet and Amy Seiwert's Imagery. She has also been a guest artist at the Vail International Dance Festival, and in Japan in the Aoyama Ballet Festival, and the National Ballet of Japan's Golden Ballet Co-star. |